A fight over a tent trailer or how I became a cottager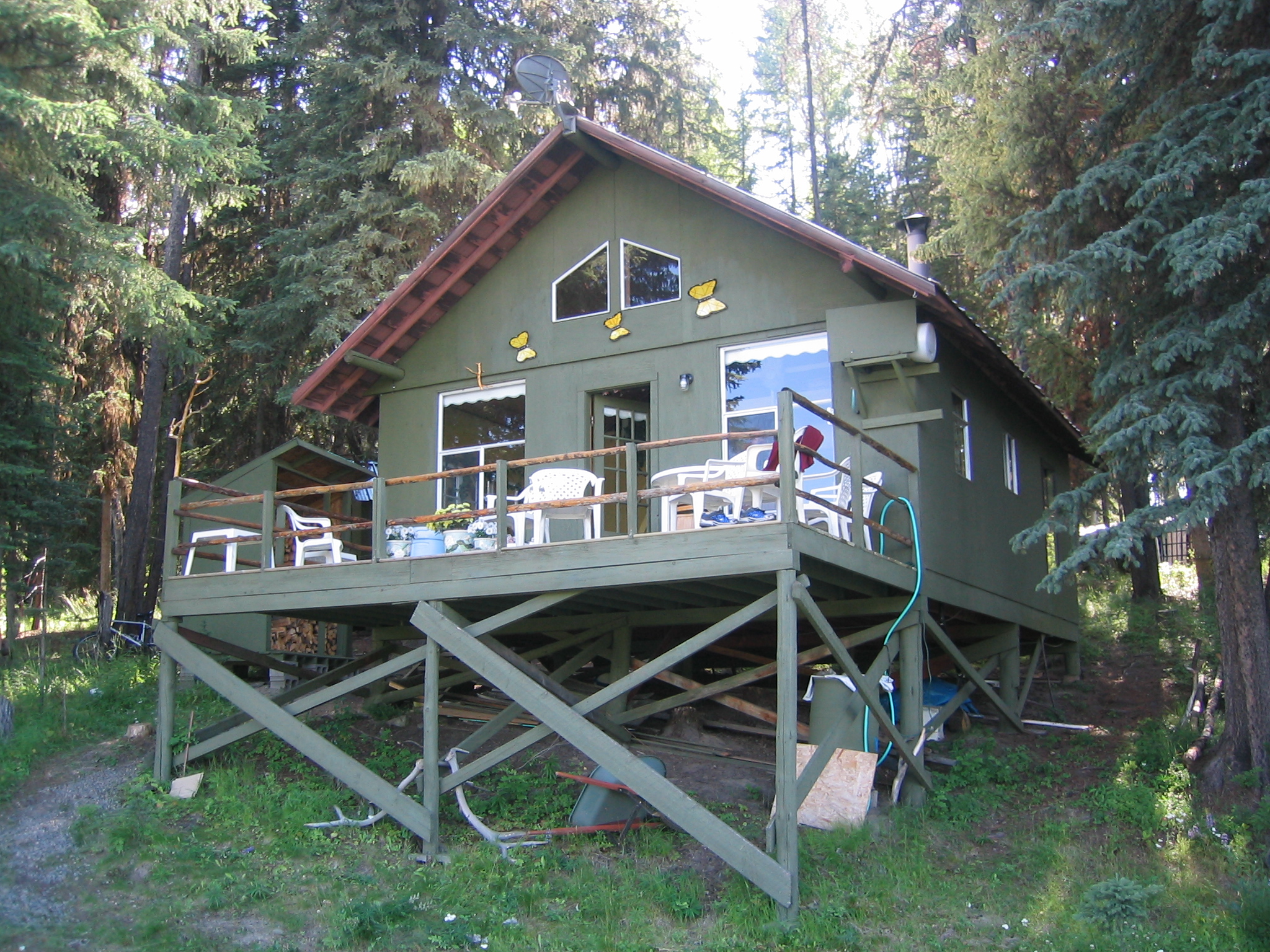 He would email me at work link after link to used tent trailers on Craigslist or drag me over to the computer to look in the evenings.  I became fed up and said (a little loudly) that I didn't want to be stuck having to go camping every single holiday, especially cooped up in a tent trailer with three very active sons.  My husband's response, "then what do you want to do for our vacations?".
I come from a family with seven kids (I'm the only girl) so money was tight growing up.  We would sometimes rent a cottage on a lake somewhere in the province. That gave me my first taste.  When I was in grade two, my best friend moved away to what I thought of as a very remote town.  Her family had bought a cottage on a lake that was within an hour's drive of their new home.  I'd visit every summer for at least two weeks, much of which was spent at that lake.  Some of my fondest childhood memories are times spent at a cottage with family and friends.
So when my husband posed that question, I responded with the idea of possibly getting our own cottage so our boys could have similar memories of their childhood.  Suddenly the keyboard was on fire as he searched out areas we could afford and got in touch with realtors.  No word of a lie, within one week he had lined up a bunch of showings.  We loaded the boys (aged 8, 9 and 11 at the time) and the dog into "the big blue beast" which was the nickname of our 12 seater van and headed up north.  This was in 2005 and the cottage market was on fire.  The realtor warned us that if we found something we liked, we'd have to get an offer in immediately.  We drove all over the area checking out places.  Some were on a lake (expensive), some were across from the lake, and some were actual houses.  We wanted a rustic cottage.  I didn't want to clean three bathrooms or mow a lawn.
Lakefront versus lake access
We settled on one which was on a canal leading off the lake.  The trade off was that it had water access so we could boat from our dock out onto the lake, but the down side was that we couldn't swim in the water.  But it was $100,000 less than waterfront.  So we asked ourselves if swimming from our dock was worth $100,000 and we determined it wasn't.  As it was our first toe in the water of owning a vacation home, we thought we'd give this one a shot and then if we didn't like it, sell it and buy something else, without really considering all the closing costs.  The added benefit to this home was that it faced a meadow with a slight hill on the other side which was part of the Agricultural Land Reserve so it couldn't be built on.  Bonus.  But what we didn't anticipate were the additional benefits: no drone of power boats or jet skis, tons of wildlife and birds in the meadow, and beaver and ducks to watch on the canal.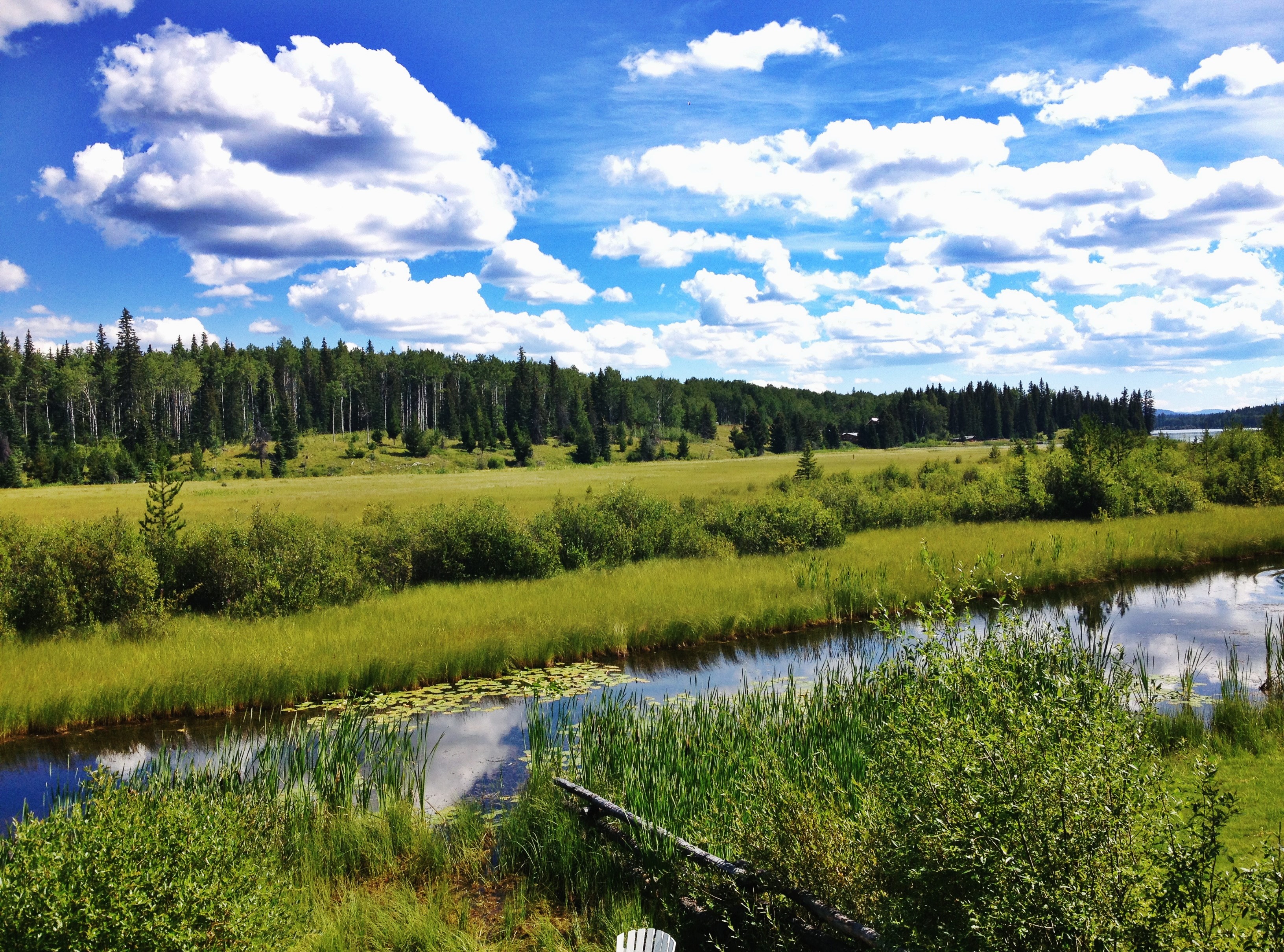 The cottage had electricity but no running water.  The outhouse was a two seater, which I'd never seen before and quite frankly scared me a bit. Would I have to share the outhouse? Now I'm not a girly girl, having had six brothers so I figured I could handle all this. The cottage had two bedrooms but the best part was the sleeping loft.  The boys and multiple cousins could all fit up there. It was a five and a half hour drive from home which was further than we wanted but again, the trade off was the price. We looked at is as two movies – the boys could watch two movies in that drive time and were quite content.  So we took a deep breath and made a full price offer.  And we got it.  Apparently we beat another full price offer by a couple of hours.  By the end of that weekend, we owned our first cottage.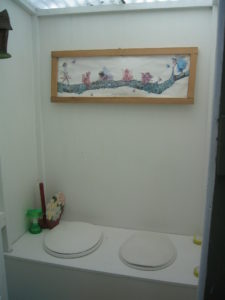 We made full use of it that first summer.  Going up for weekends and longer week long blocks at a time.  Various brothers, wives and kids stayed with us and loved the experience.  No one seemed to mind that we couldn't shower as we swam in the lake.  Meal clean up was a bit tedious having to heat up water but we managed. We brought in drinking water. I could stay for a week at a time but longer than that started to wear on me.  Washing my hair in the kitchen sink with water running up my nose was not my idea of a good time.
The unexpected benefits of lake access only
But the unexpected benefits of not being directly on the lake were what really surprised us. I didn't worry about the boys kayaking and canoeing on the canal as there was no boat traffic and they couldn't get blown out into the middle of the lake and struggle to paddle back.  We were close to the end of our road so there was very little traffic.  The sound of the birds in the marsh was unbelievable. Identifying the sounds became a past time.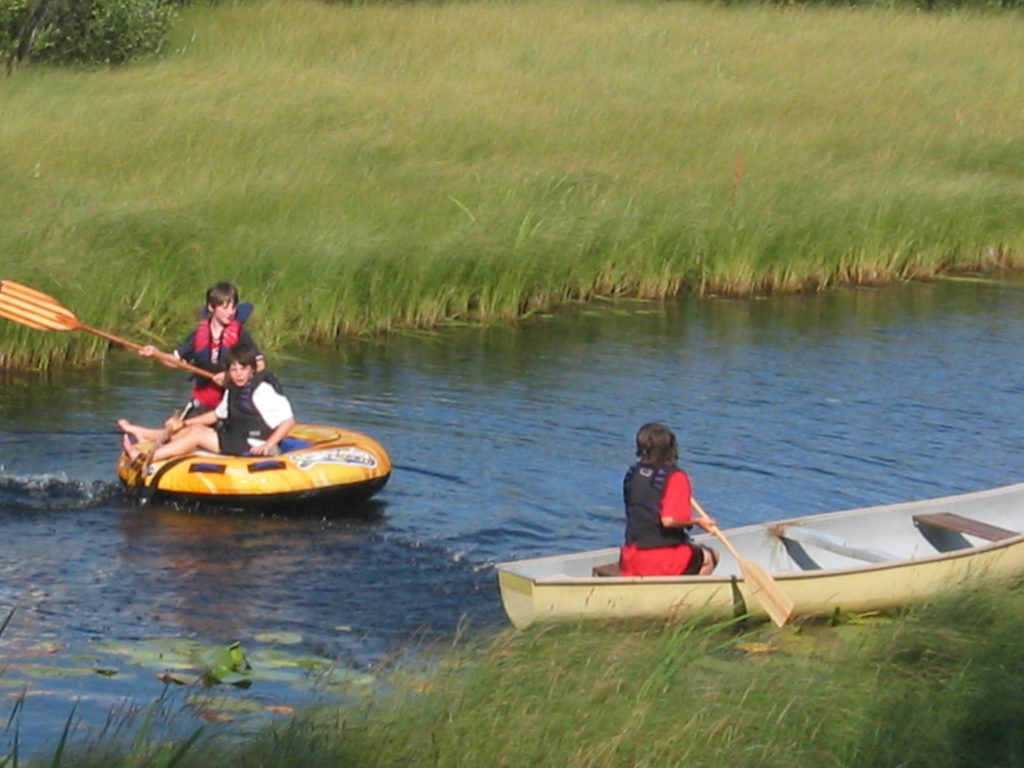 Our cottage faced due east so the morning ritual was to get up at 7am and have coffee on the deck.  It was unbelievably warm even at that time of day facing right into the sun.  We'd watch the ducks and the muskrat swimming by.  We'd also keep our eyes peeled for movement on the hillside opposite or even in the meadow as there was frequently deer and occasionally moose.  When the sun went behind the tree tops beside the house putting the deck into shade, it was time for the day's activities to begin whether that was hiking, boating, swimming or all three.
At our nightly campfires, we saw fireflies for the first time in our lives. In fact it was a bit freaky the first time as I saw one and thought it was the light of the campfire catching the eye of a wild animal.  Then the fireflies magically started twinkling throughout all the reeds.  Of course, boys promptly set off in canoes to try to capture them.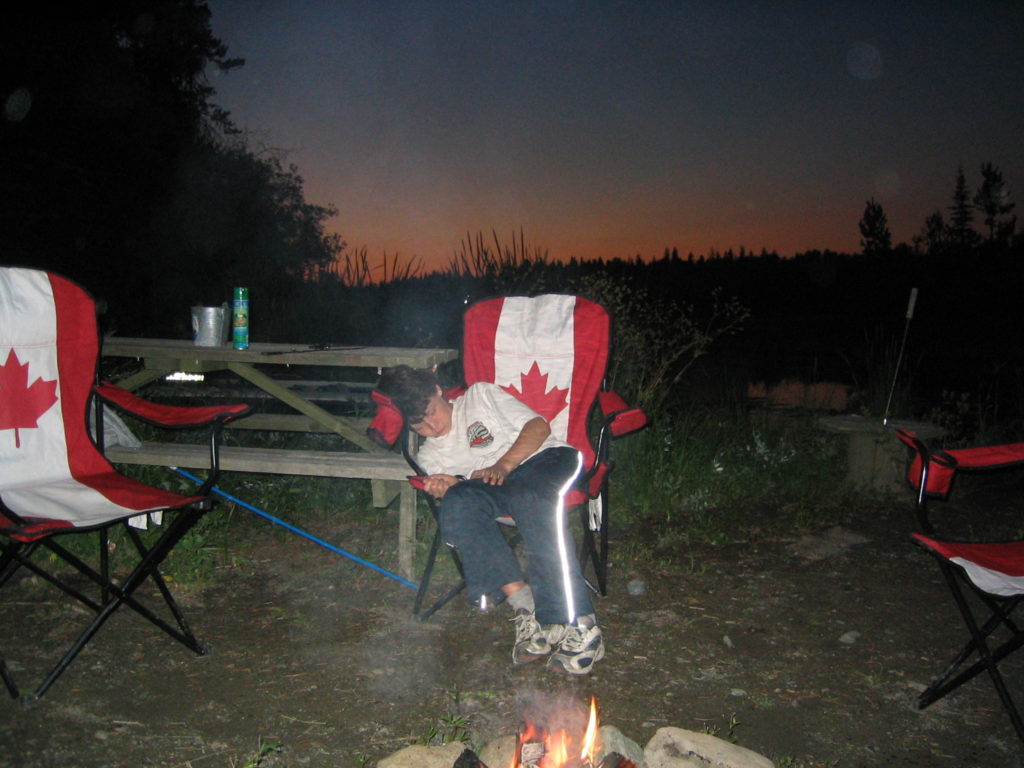 In addition to the fireflies were the multitude of frogs.  As we sat around our fire, we could hear them hopping through the grass. I don't know what goes better together than boys and frogs.  And one time we heard munching which was so odd.  So we got out the high powered flashlight and shone it into the water.  Not 10 feet away was a beaver, with a lily pad on his head, munching away on its stem.  He stuck around the entire evening, not bothered by our closeness and noise.
Each night, as the air temperature cooled, a mist would form over the canal.  The first time it happened our middle son was a bit scared and said, "something bad is going to happen".  We assured him that wasn't the case and asked him why he thought so.  "Every time there's mist in a movie, something bad happens." The workings of the mind of a nine year old.
Vacationing with extended family
My family all loved the cottage as well.  My oldest brother and his wife loved it so much in fact that they bought a cottage just down the road the next summer.  He has five daughters, all married with kids of their own.  Between the two cottages, we were able to host so much extended family.  With my brothers all spread throughout the province, this brought us all together far more often than we ever had been in the past.  The boys grew up with cousins who would otherwise have been distant relatives. Instead they became best friends.
As for my nine year old's prediction about the mist, nothing bad ever happened at that cottage.  It was the source of so many amazing memories.  It was ideal for the boys at the ages that they were.  We hung on to that cottage for 11 years, adding on a mudroom, utility room and bathroom along the way.  Our needs changed however and we wanted something not quite as rustic and on the water as the boys are very much into wake boarding and it would take us 20 minutes to putt down the canal to get to the lake.  The other motivator was my brother who had the cottage down the road sold it and retired full time to a cottage on a lake 30 minutes away.  We ended up spending so much time travelling between the two that we decided we would find a cottage closer to them.  But I'll save that for another post.
Ten things to consider when buying a cottage:
Are you willing to make a trade off – lake access versus lake front?
How important to you are the comforts of home – are you willing to sacrifice indoor plumbing or electricity for a cheaper price?
How much family and friends do you anticipate visiting and will you have room for them all?
Noise factor – will power boats and jet skis annoy you?
Age of your kids – what is important to them now and what will be important down the road?
Distance – how far is too far to travel (two movies)?
Cottage itself – are you looking for that rustic cottage experience or do you want something more finished (actual walls rather than plywood, insulation…)?
Privacy – do you prefer to be at the end of a dead end road or do you prefer to be in the thick of things?
Renovations – would you be open to renovating or do you want the cottage to be perfect from day one?
How long to you plan to own the cottage – is this a starter cottage or a family legacy?
For more information on buying a cottage, why not check out this book, "The Cottage Ownership Guide".
What is your long term plan for a cottage?  Let me know by commenting below.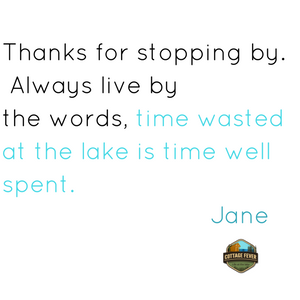 ---
---