Transforming a dark log cabin into "the beach chalet"
I NEVER wanted a log house.  Ever.  I find them too dark.  But when the ideal property at the right price turned up during our search for a beach home, we snapped it up.  After all, the old adage of buying the crappiest house on the nicest street must have some merit. Right? So the process of transforming a dark log cabin into the beach chalet began.
It was a log kit home built by the one and only owner 40 years ago.  And it hadn't been updated since.  The long term plan is to remove the house and have it placed on another property, freeing up the land to build our dream house.  This log chalet belongs on a mountain, not by the beach.  And it is not set up for our lifestyle.  But in the meantime, until we can afford to do all that, we do have to live in it.  Here's what we were faced with:
Before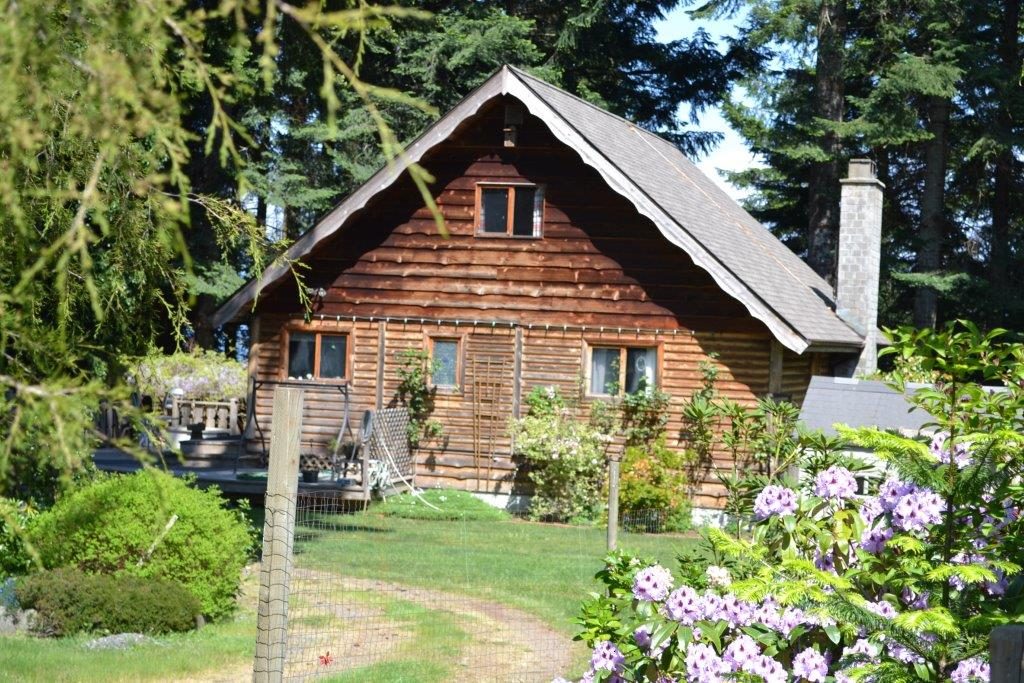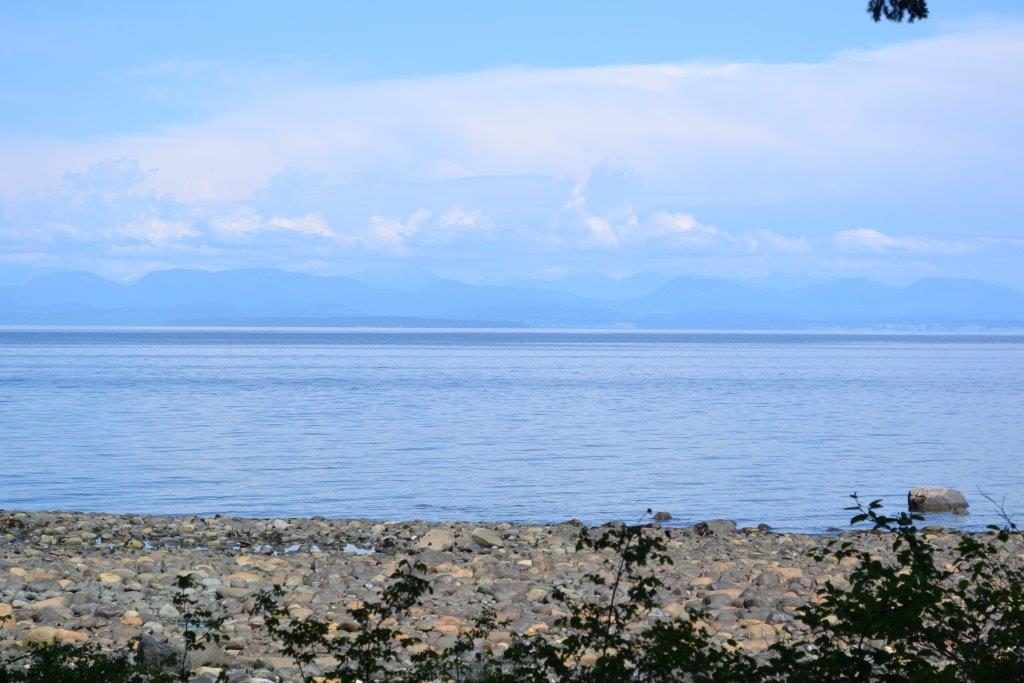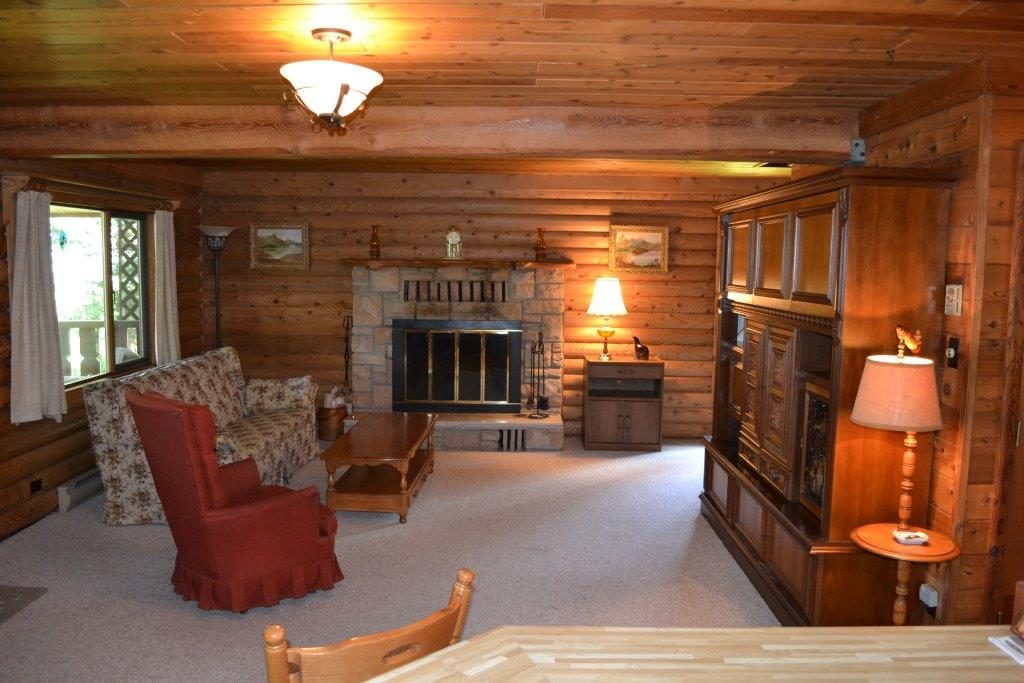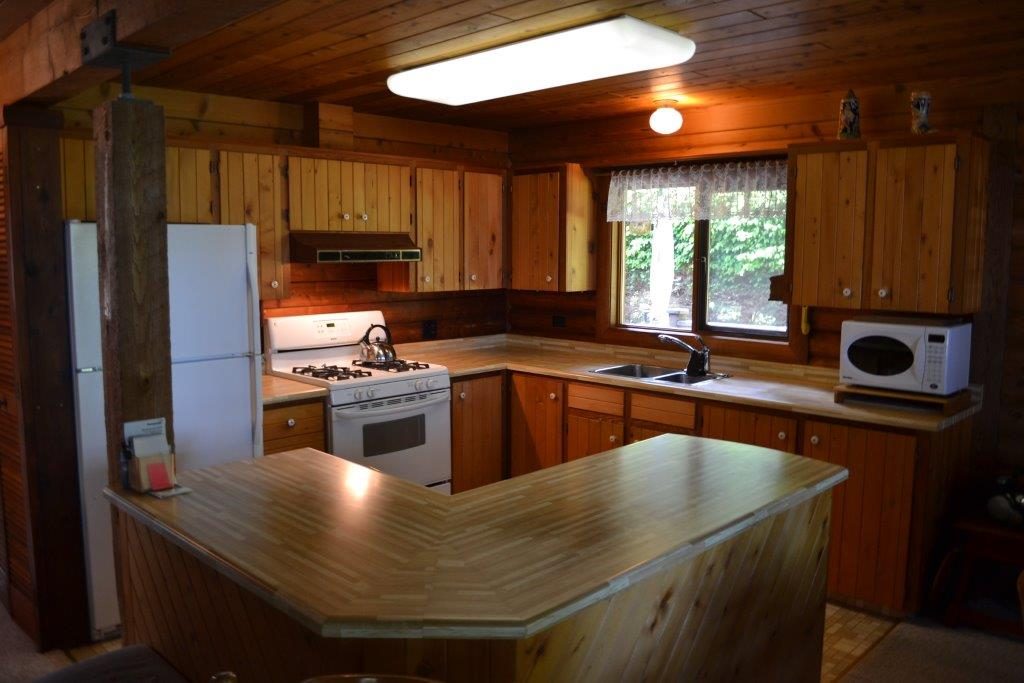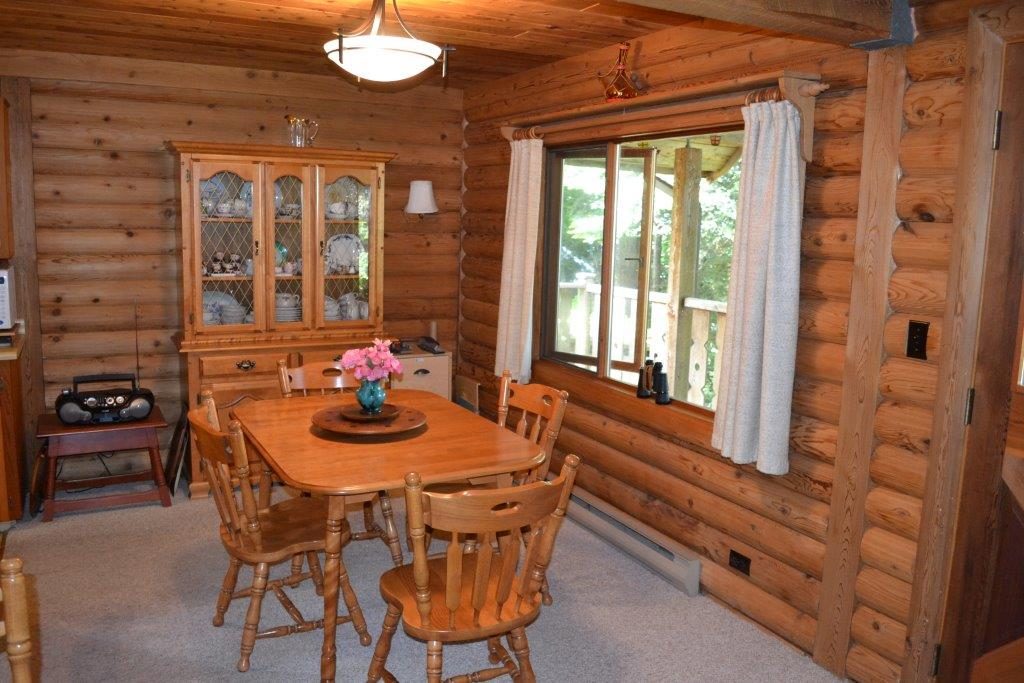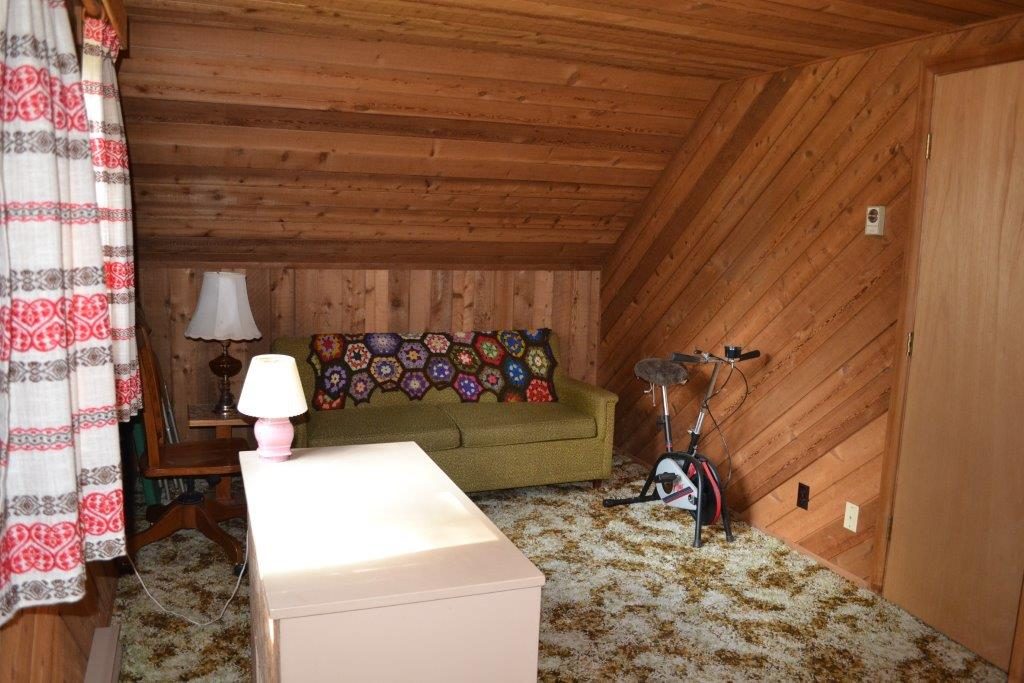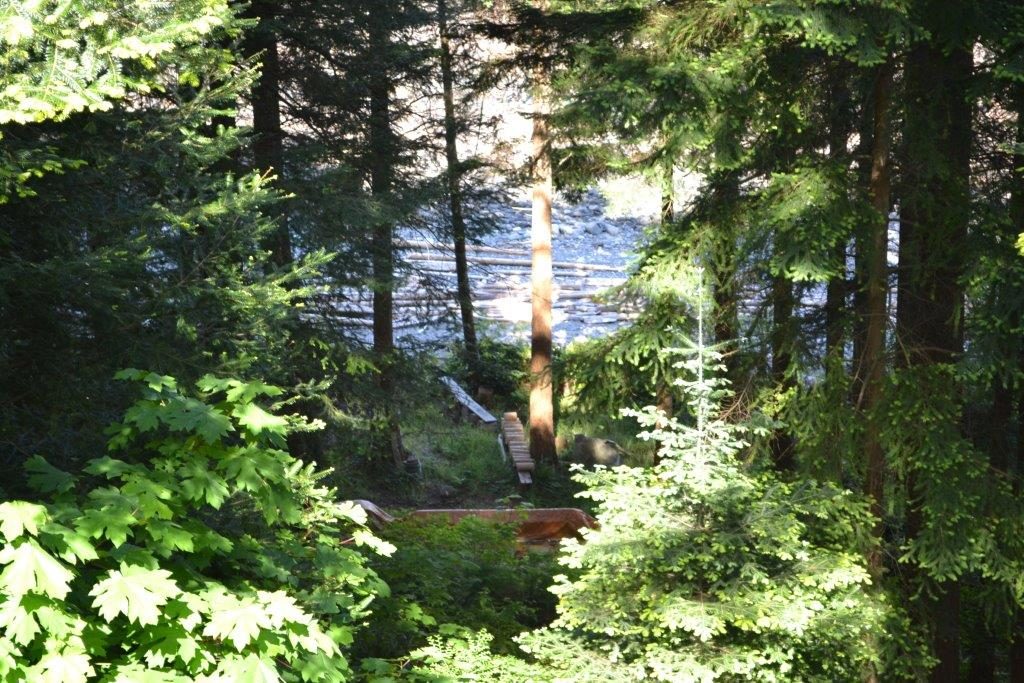 Knowing that we wouldn't be keeping the home down the road, we needed to make it liveable in the short term without breaking the bank.  First order of business was ripping up the forty year old carpet and spraying every wall, except the log ones, white.  This included the ceiling and painting out the trim.  We did the unthinkable by painting over lovely cedar planks but we had to in order to brighten up the house.  Otherwise we'd both actually become depressed by how dark it was.  It doesn't help that the house faces north east and that all the southwest facing windows are in a bedroom, bathroom and mudroom, not shedding any light into the main living area.
During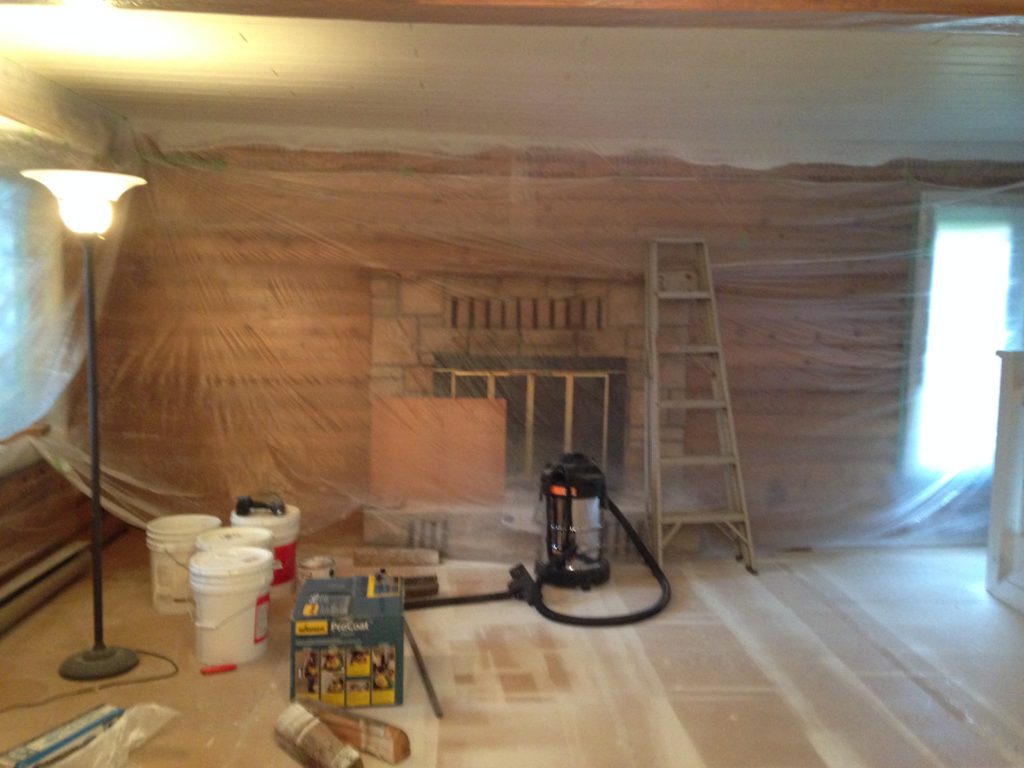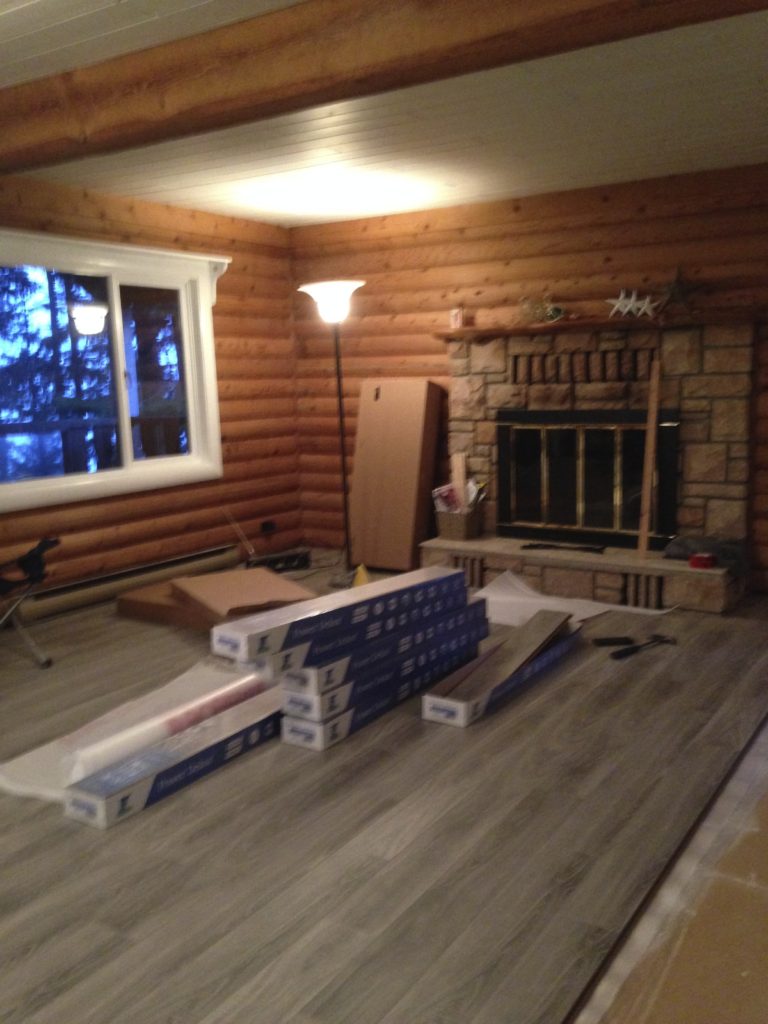 We updated the bathrooms with water saving toilets, new vanities and baseboard heaters.  We did keep the original bathtubs and surrounds.  The main floor's bathtub and surround was in decent shape.  The upstairs bathtub was a different story though.  The colour of the tub is so out of date that it's actually back in style!  I just saw one in a magazine this colour.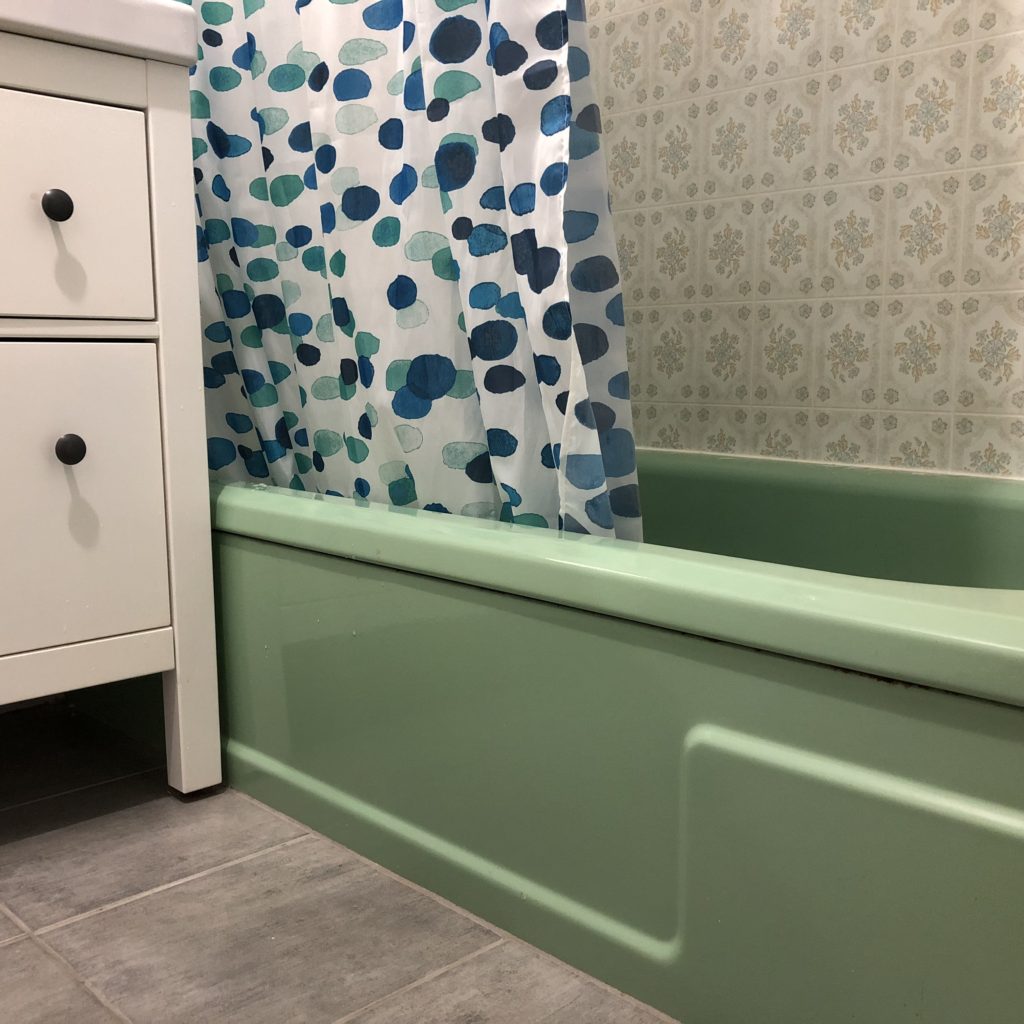 After
Throughout the house, there's been a dramatic improvement, even though it was mostly just paint and flooring.  Keeping the furnishings light has also contributed to the new beachy vibe.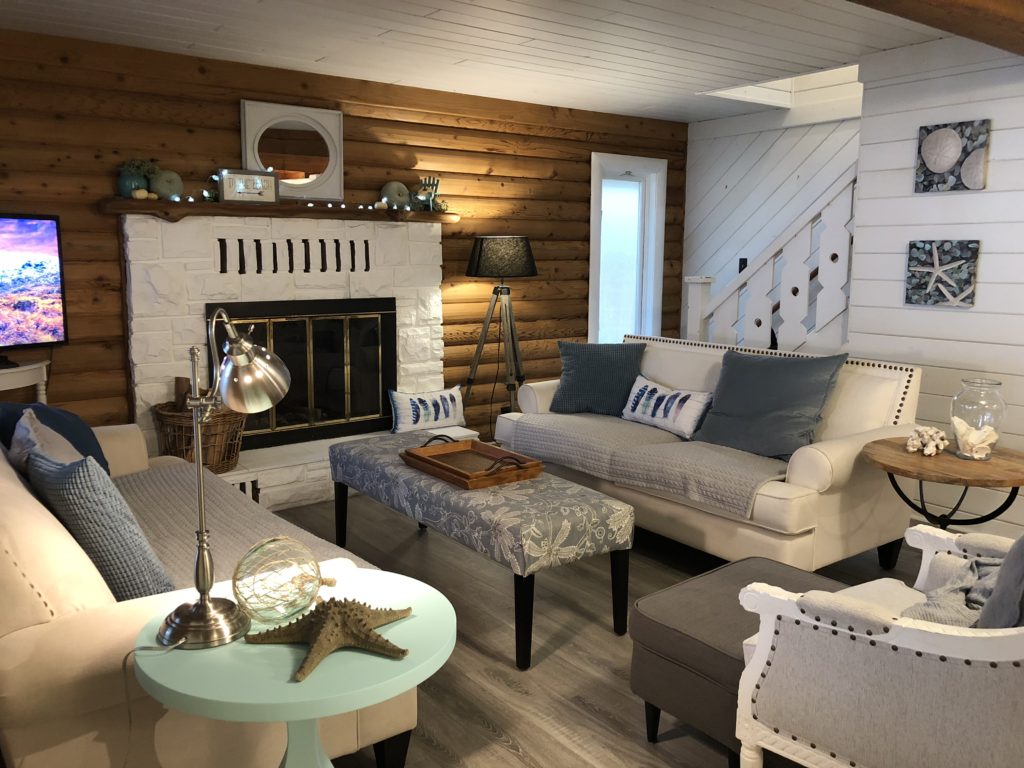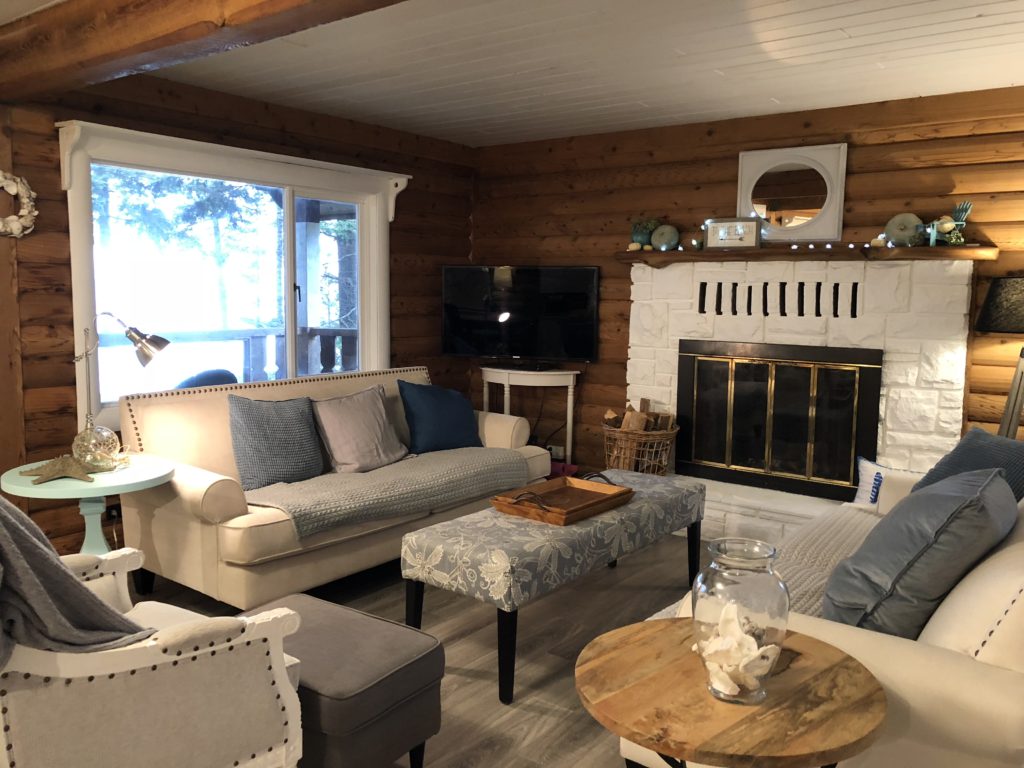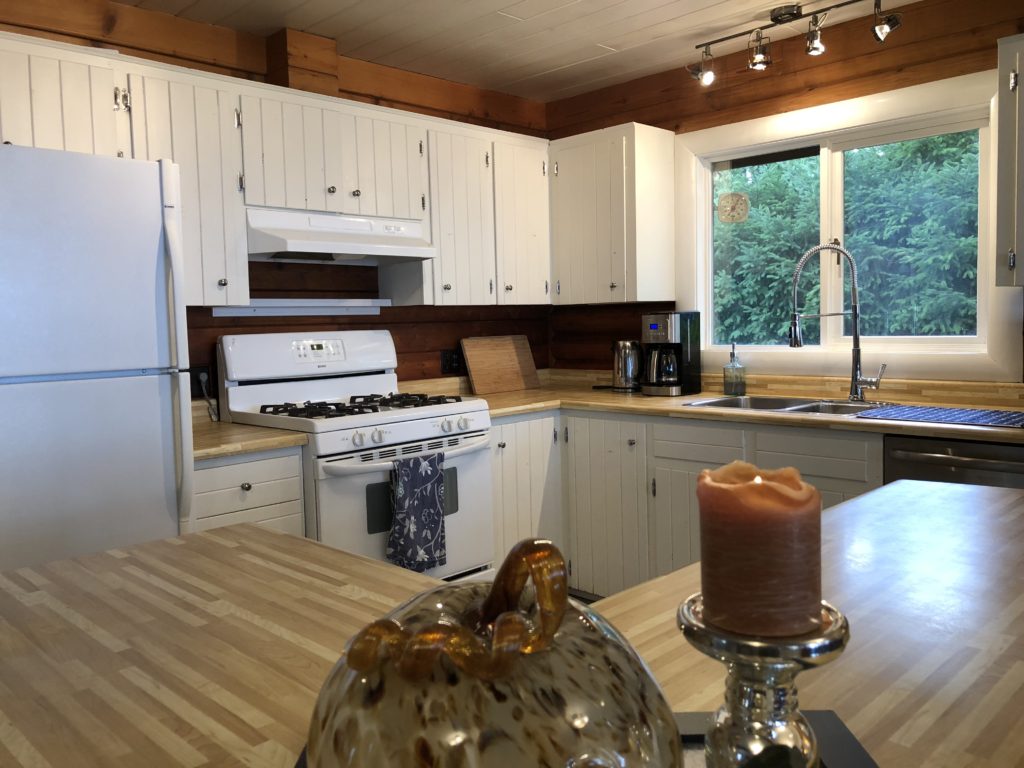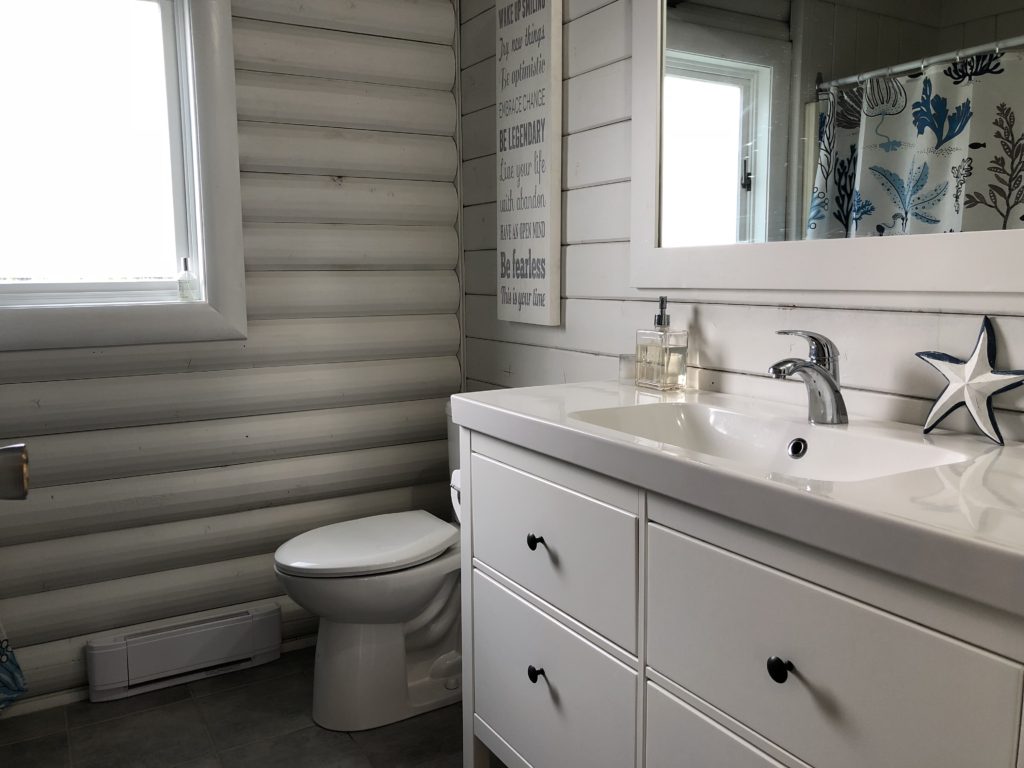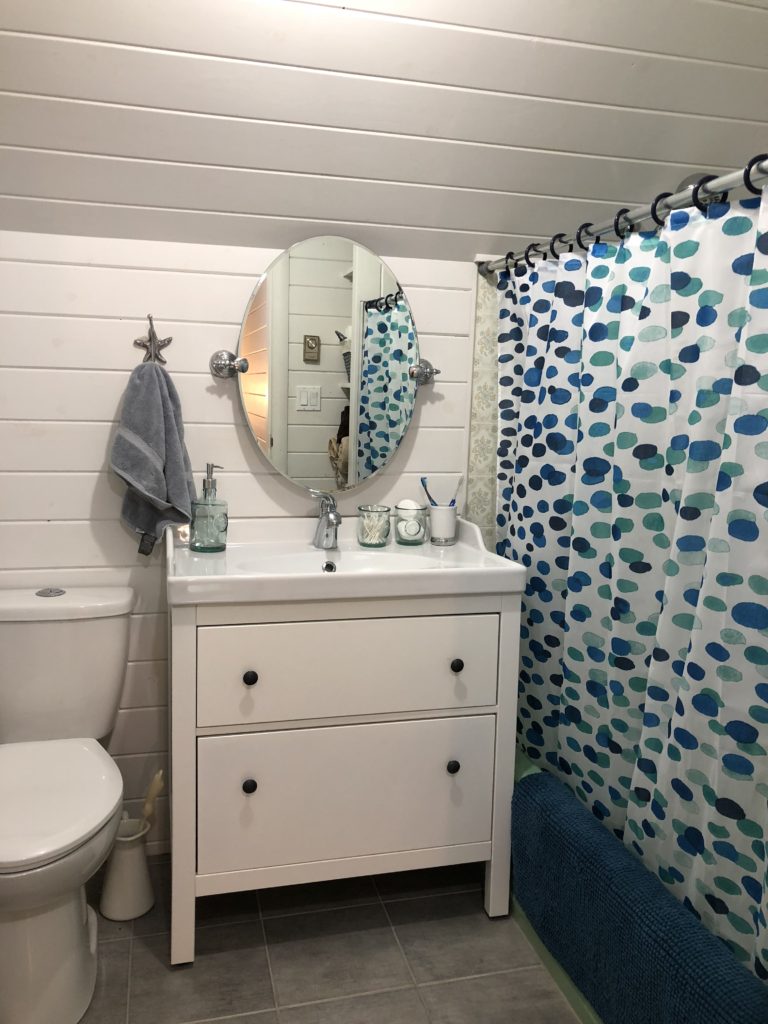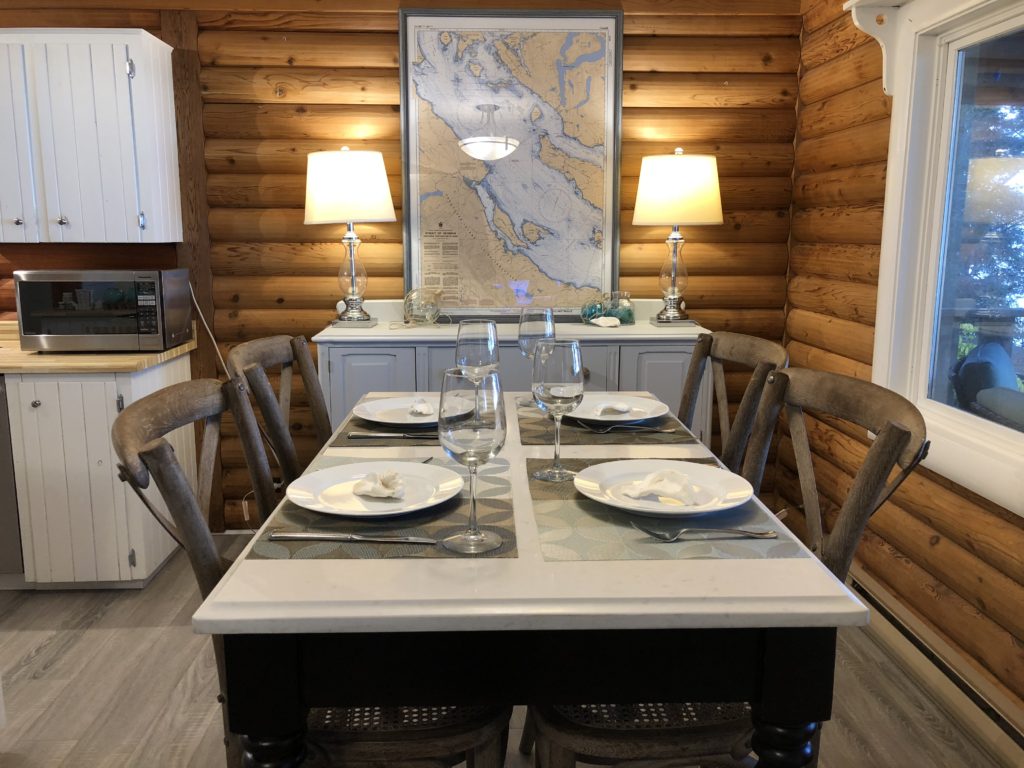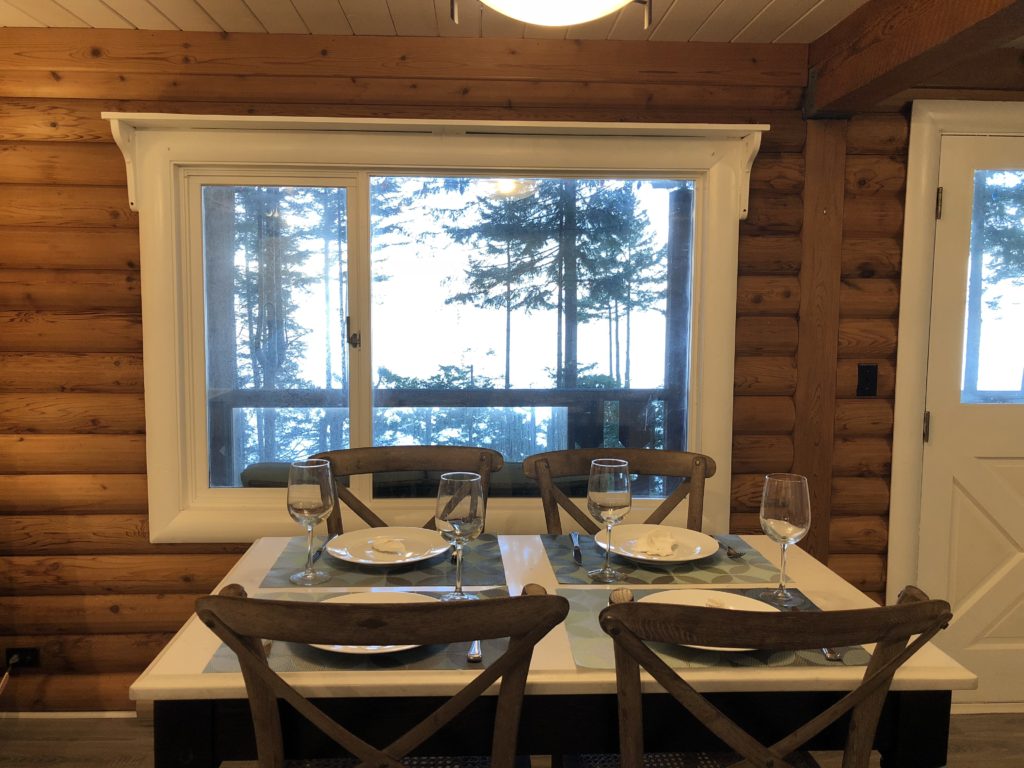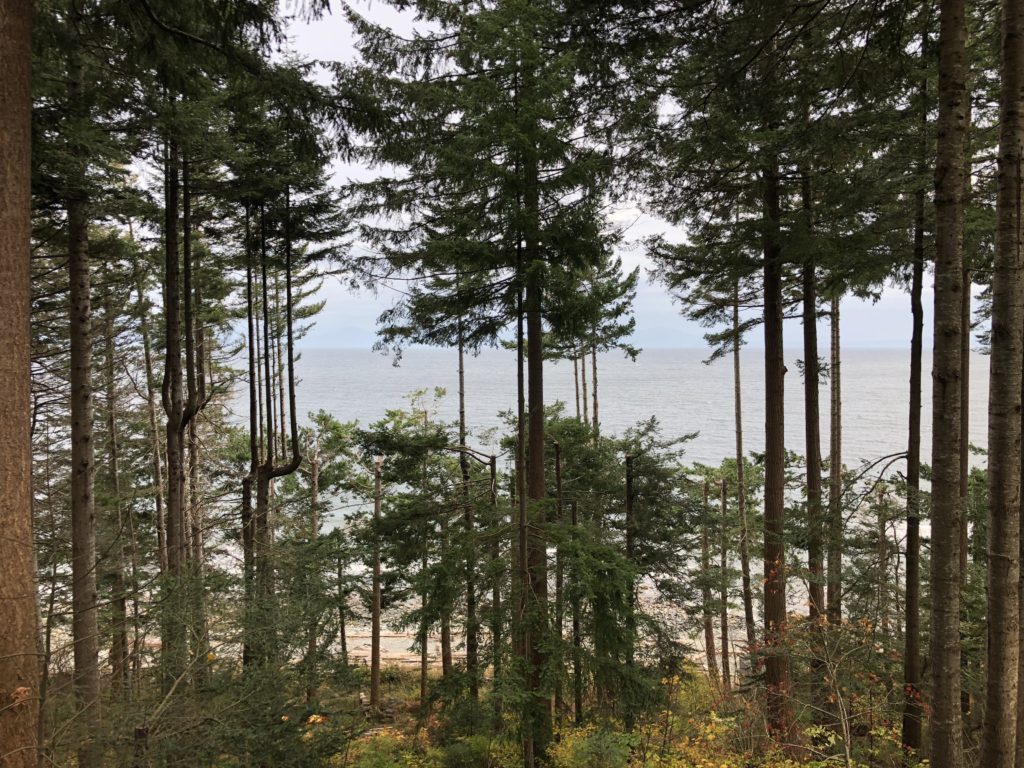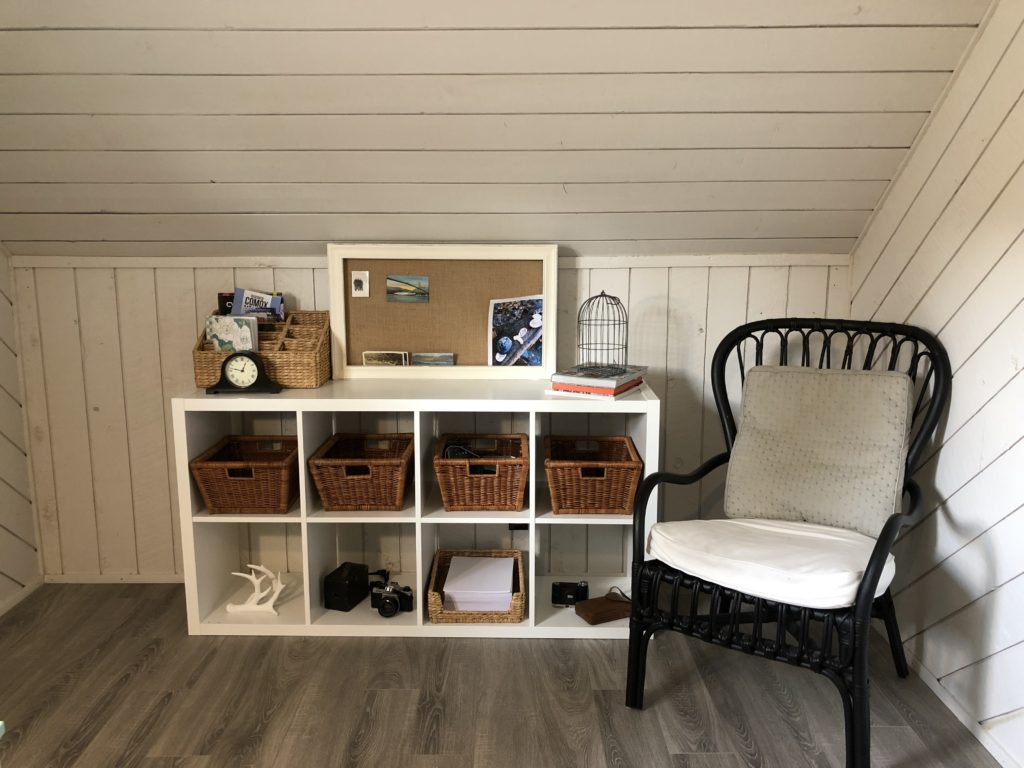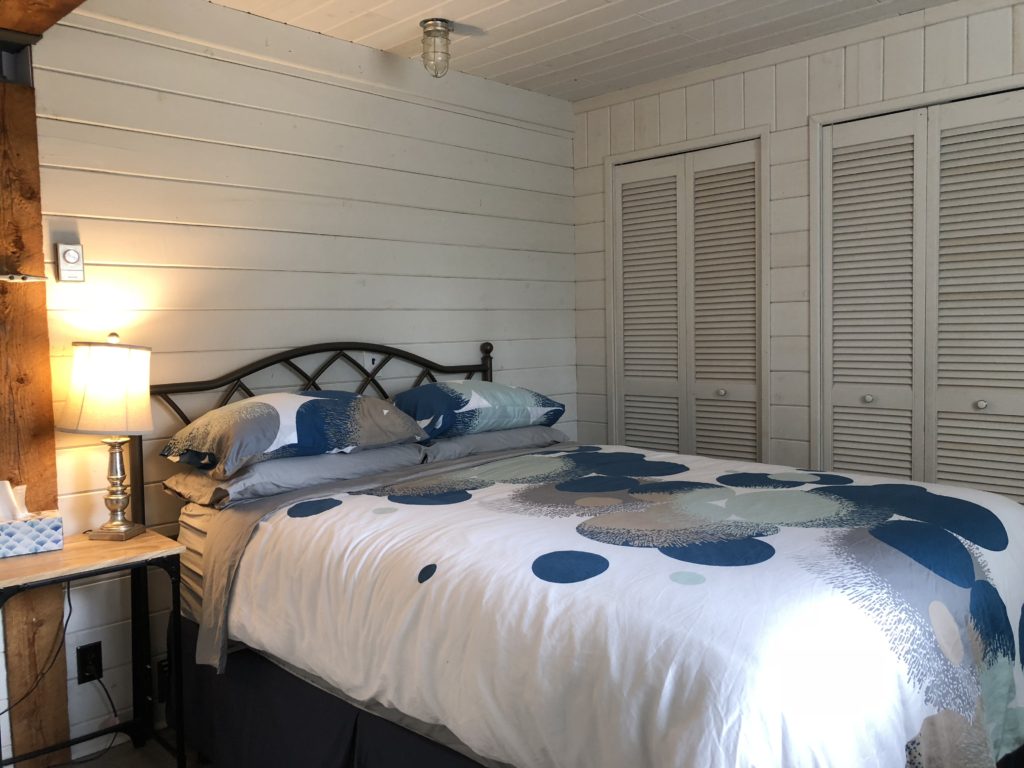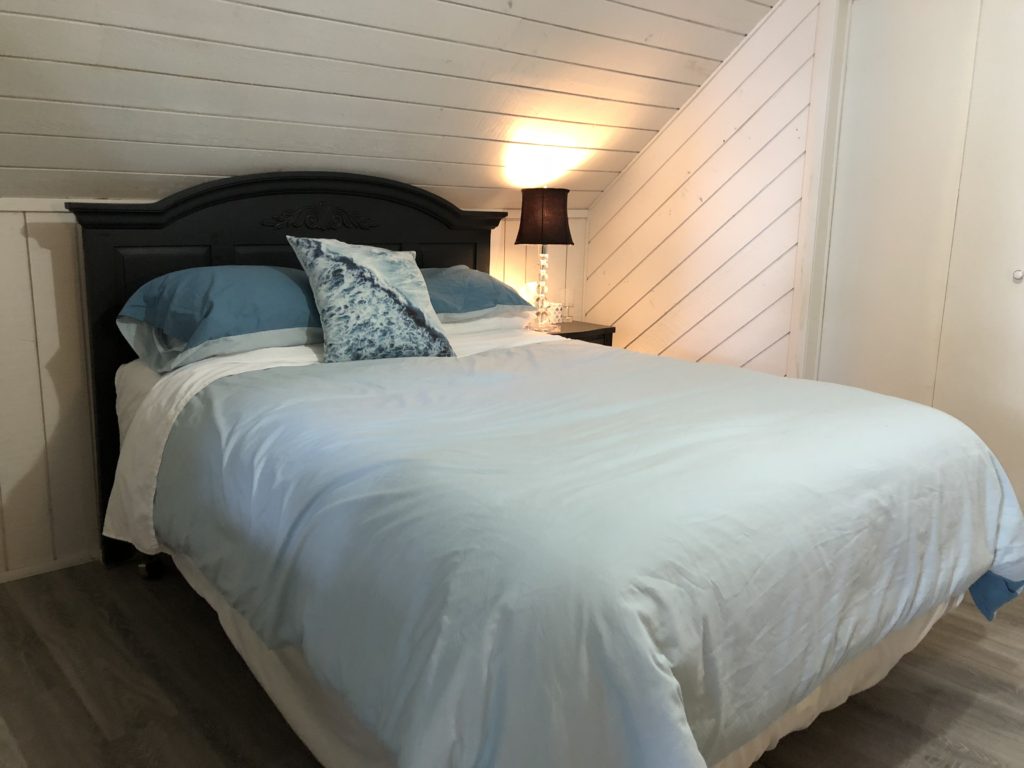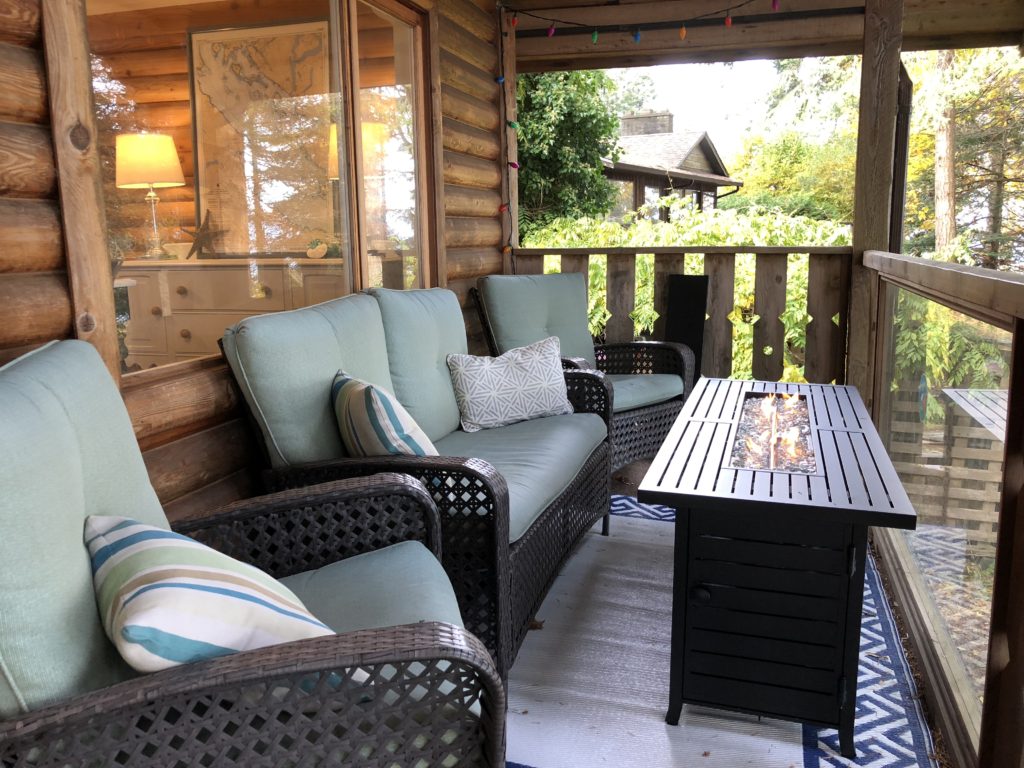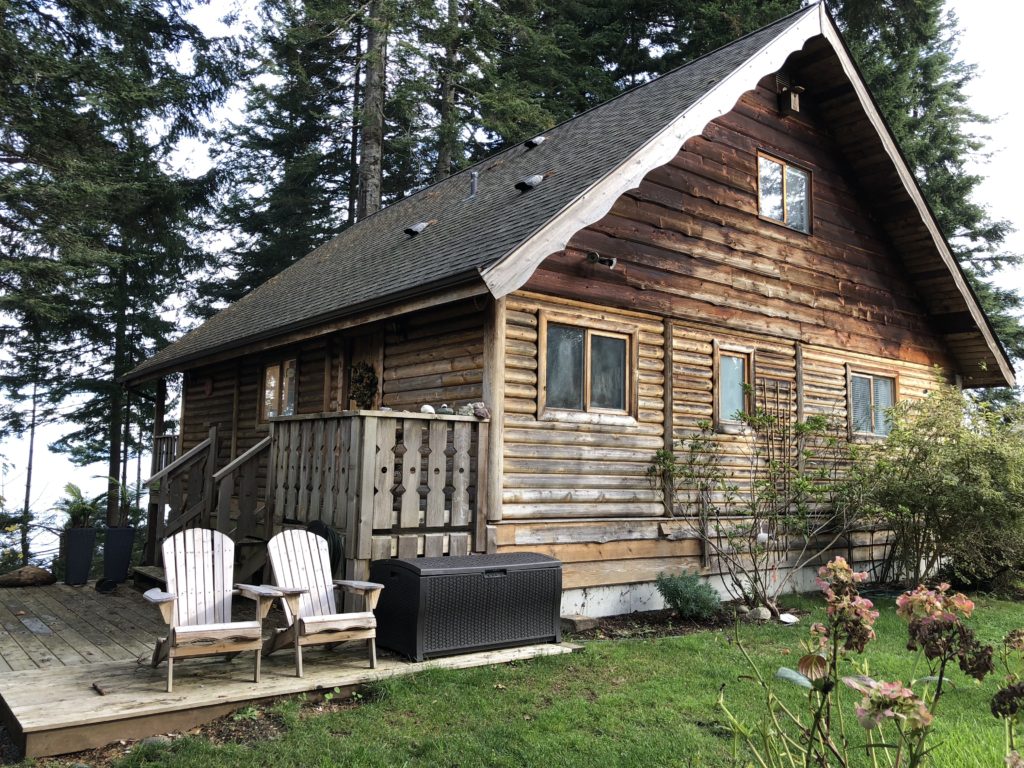 We're now loving the beachy vibe we've created even though we may still paint the log walls.  We'll have to see if we can survive the wet rainy west coast winter with them.  Wish us luck!
Thanks for stopping by and feel free to comment below.  Did you like it better before or after?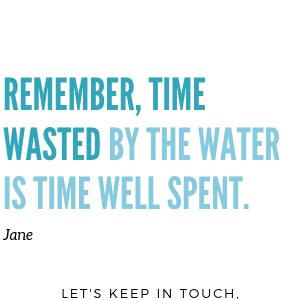 ---