Christmas Gift Guide for the Cottager
Want to ensure that you keep getting invited back to the cottage?  You'll be sure to find something in this Gift Guide For Cottagers which will guarantee repeated invitations next summer.
1.  Game Camera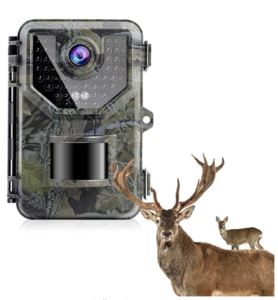 I've set up this camera by a game trail on my property.  There is a whole world of wildlife out there that I am completely unaware of.  Very cool to see what gets capture on the camera.  
2.  Binoculars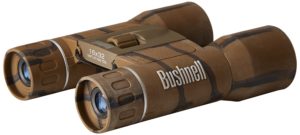 Every cottage owner spends hours and hours on their dock, in the cottage or in the boat just gazing out at the view.  Now most people have a set of binoculars but typically a pretty cheap or old pair that have been abused.  Time for an upgrade and you can't go wrong with these Bushnell binoculars.  At 10 x 25mm, they're ideal for wildlife viewing.
3.  Duffel Bag
At the cottage, regular suitcases just don't work.  Could be the rocks and dirt that keep getting caught up in the wheels as you drag it down the path from the parking area or the lack of space in your vehicle.  This duffle bag from Herschel is just the ticket when cramming it in between the cooler and the dog crate as you're heading out.  And you'll look stylish too!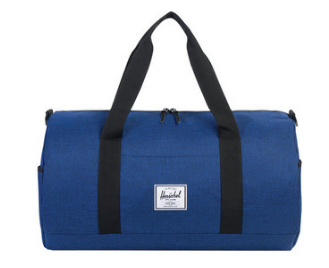 4.  Cottage Manuals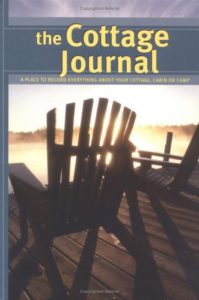 This Cottage Journal is a one stop shop for storing important information about the cottage such as your opening up and closing down routine but also memories with an area for guests to sign.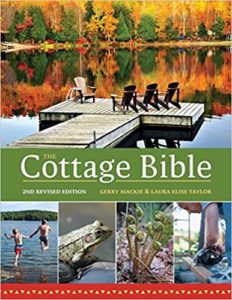 The Cottage Bible has tons of useful and interesting information for cottage owners.  We own both books.
5.  Floatie
Remember when floaties were just air mattresses?  Of even truck inner tubes and you had to duct tape over the valves so no one would hurt themselves?  Well, they've taken on a new art form.  This floatie looks like a great deal of relaxation.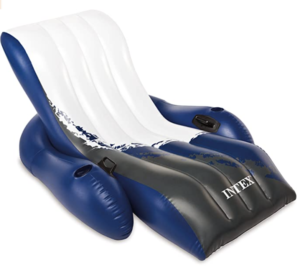 6.  Stand Up Paddle Board (SUP)
These are extremely popular on the lake.  I've seen people taking their dogs out with them for an early morning paddle.  Once priced very prohibitively, there are now less expensive options on the market, such as this inflatable one.  Get out on the lake and ask your neighbours, "what SUP"?
 
7.  Waffle maker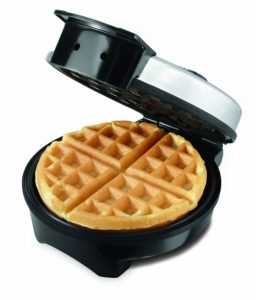 Waffles make a nice change from pancakes.  Guests can also be set up to make their own waffles, letting the host enjoy their coffee longer in the mornings.  And you can put other stuff in them like pillsbury cinnamon buns.  Yummy!
8.  Coat hook
There are always wet beach towels hanging around a cottage, thrown over the deck railing.  This coat rack shaped like a antlers is perfect for drying them outside or for hanging up jackets in the mudroom.  Anything that adds to organization is a welcome gift!
 
9.  Ice auger

You don't need those high powered motorized ice augers for some ice fishing or flooding the rink.  These hand held augers work incredibly well as their points are so sharp.  So sharp in fact that you do need to handle them quite carefully – this one comes with a blade cover.  Gift wrapping is even available!
10. Toaster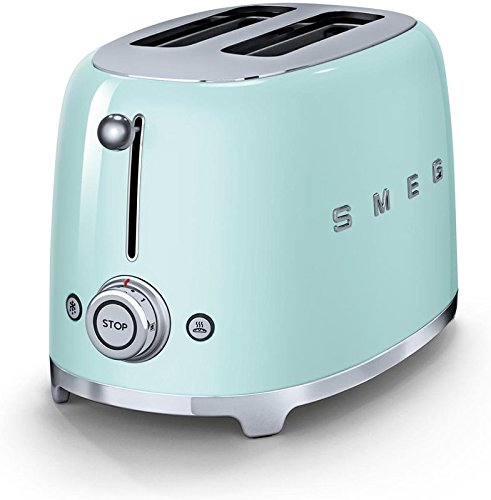 Okay, I acknowledge that a Smeg toaster carries a ridiculous price tag but that colour is just perfect for the lake!  How can anyone resist it?
11.  Weather station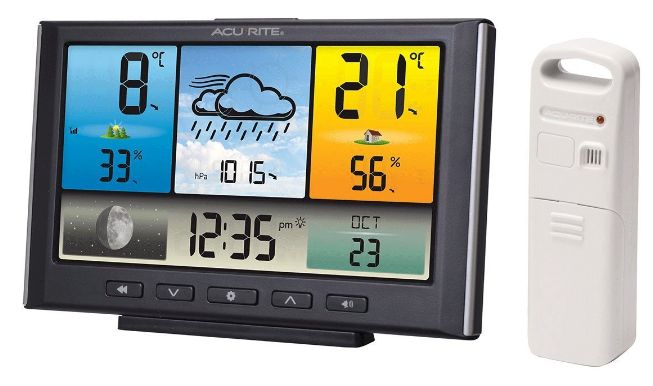 We've had a similar weather station for the past 12 years so it's time to upgrade.  Our old one has a picture of a little man and he wears different outfits depending on the forecast.  "What's the little man wearing" was a frequent question in our cottage.  Umbrella?  Uh oh.  This weather station looks like it will be a bit more accurate.
12.  Fuzzy Pillows
In the winter, you want to feel warm and fuzzy at the cottage and this fuzzy pillow adds to the ambiance and the aesthetic.  I love the whimsy of them too – sure to put a smile on everyone's face.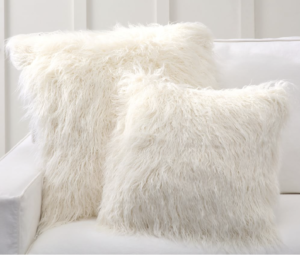 13.  Back road map book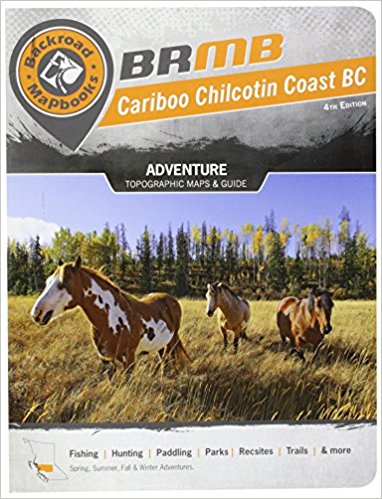 When you're at the cottage, you can't spend every day in the lake.  Sometimes you want to get out and explore the area.  Here's the opportunity to put that four wheel drive to the test and investigate the back roads.  These Backroad Mapbooks are published for every region of the country, making them a cottage must have.
14.  Satellite Communicator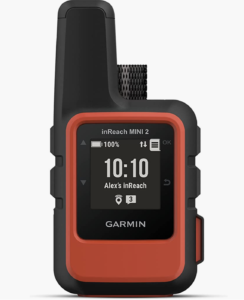 So if your cottage host does a lot of hiking, chances are, most of that hiking is beyond cell service (if lucky enough to even have cell service).  This two way satellite communicator allows you to text safety messages and gps location.  You'll never get lost in the woods again.
15.  Head lamp

And heading out into the back woods, it's important to be prepared with a head lamp.  This is a less expensive option from a well respected manufacturer of headlamps.  Perfect for moonlight kayaking or snowshoeing.
16.  Nespresso
I don't know about your cottage, but around ours there is no where to get a decent cup of coffee.  What better spot than in your own kitchen!  This little Nespresso coffee maker doesn't take up much counter space which is always at a premium in a cottage.  And your gift giving dilemma is solved for years to come – just keep giving the capsules!
 
17.  No Scuba Diving sign for the outhouse
This retro vintage style metal sign is sure to get a laugh from everyone entering the outhouse.
18.  Custom cottage sign
Our first cottage was named by our three boys and three of their male cousins, "Camp Phar Talot".  Our current cottage is "The Cabbage" – a cross between a cabin and a cottage.  Each cottage is unique and deserves to have its name immortalized in a sign like this one.  All signs are brand new but go through a unique 10-step process to make them look like they've been around for ages.  You can order them in three different sizes, customized specifically for your needs.  
19.  Vintage Poster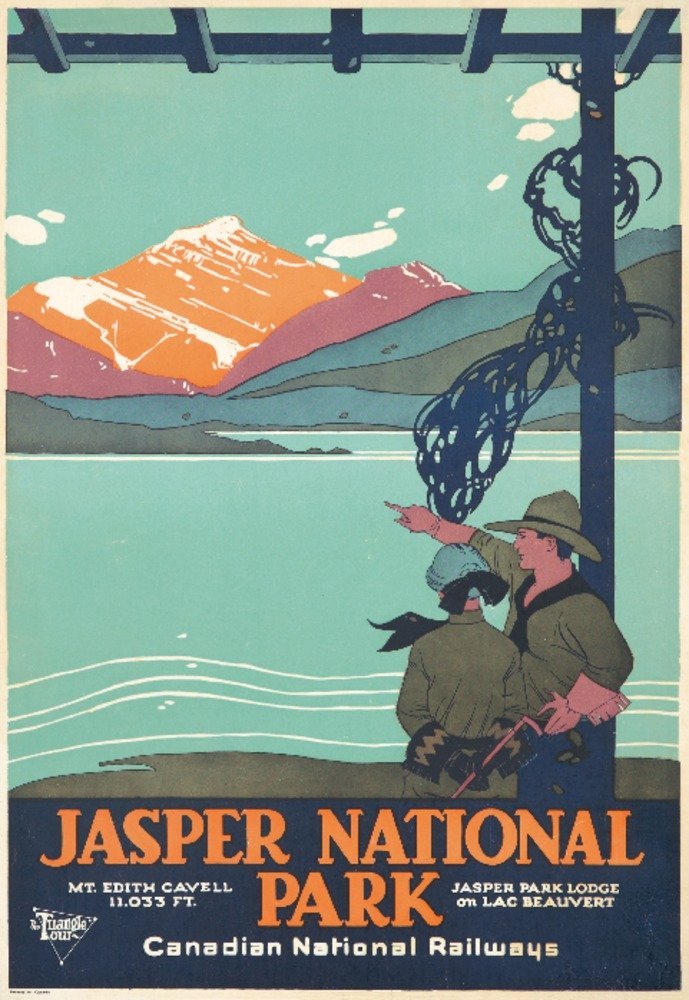 Honour Canada's 150th Birthday with a vintage CN poster promoting Jasper National Park.  It doesn't get more Canadiana than this.
20.  Kindling Splitter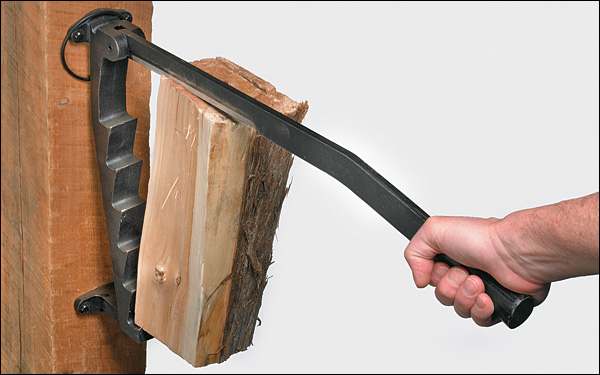 No one likes chopping up kindling, especially me.  This handy dandy tool is just perfect for ensuring you can light a fire at any time.
21.  Campfire Ring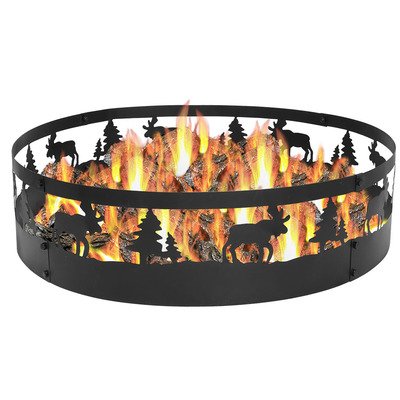 Stones are nice but these campfire rings are even better.  They hold the logs in place so you can build your fire up and it's so pretty to watch the flames dance through the metal cutouts.
22.  Log holder
Lugging all those logs into your cottage can create quite the mess. And the spiders!  Yikes! This log holder keeps everything tidy and off the floor.  I love the fact that it has its own carrier which fits right into the holder meaning that nothing gets dropped on the floor.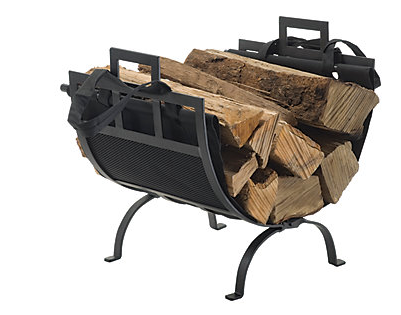 23.  Phone charging station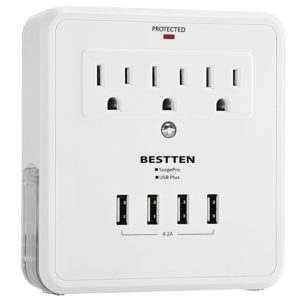 Now this might look like a boring gift, but almost everyone who has seen ours has gone out and bought one for themselves.  Outlets are already at a premium at the cottage and then four guests arrive, all needing to charge their phones at once. With this USB Outlet you don't sacrifice any outlets and can charge up to four phones at once. This one also has two slide outs for holding phones so they're off the counter or floor.  We bought a similar charging station at Costco that came in a two pack so one for the cottage and one for home.
24.  Tunes
I don't believe in cranking the tunes outside the cottage as sound carries so much over water.  Just because I love Cold Play doesn't mean that my 90 year old neighbour has the same appreciation for their musical talent.  But inside the cottage, tunes are a must.  Otherwise, how can you hold a New Year's Eve dance off?  Bose speakers have great quality sound, are compact and wireless so don't take up precious space in your otherwise already cramped cottage. And that blue is perfect for the lake!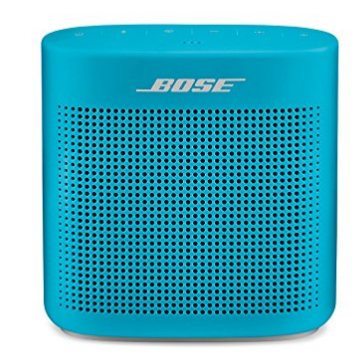 25.  Marshmallow Roasting Sticks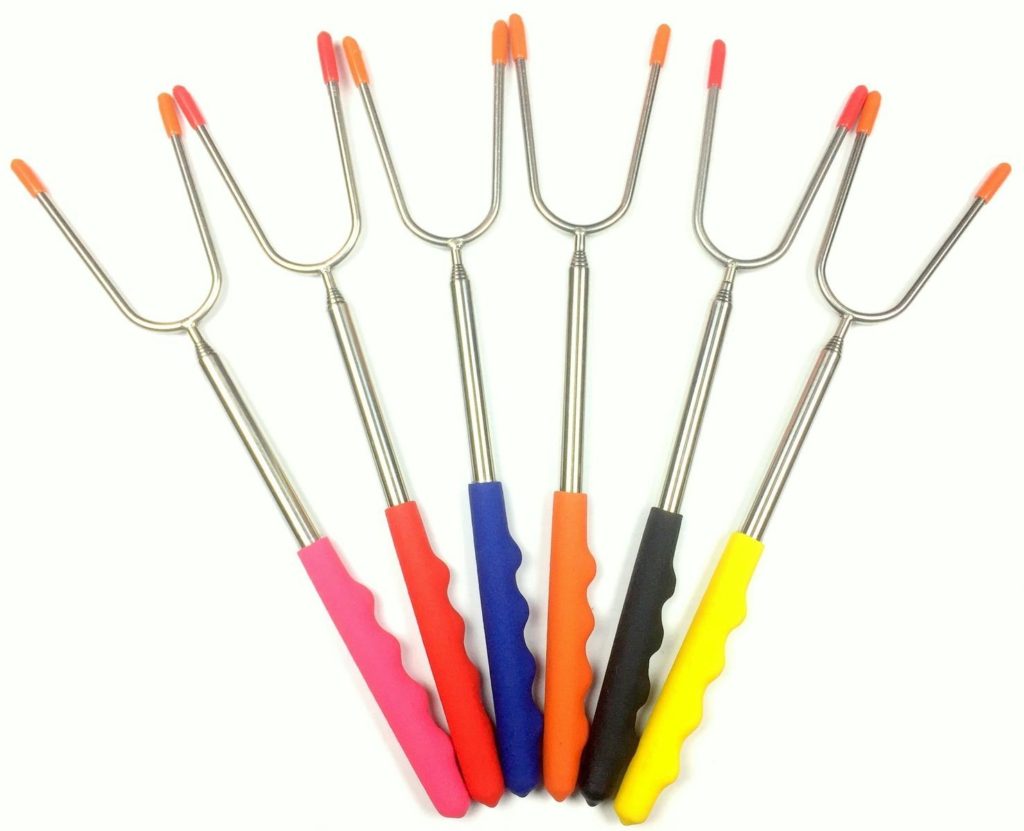 No more fighting over whose marshmallow stick is whose!  And no more burnt arm hair as these babies extend from 11.4 to 45.3 Inch., the longest on the market apparently. The rubber handles prevents heat transfer too.
26.  Scents
For a thoughtful hostess gift, you can never go wrong with these Frasier Fir candles.  They are the quintessential smell of the Christmas season and always sell out.  And with a burn time of 45 hours, they're worth it!
 
27. Kayak

These Pelican kayaks are just perfect for the lake where you don't need a rudder.  They are so safe and stable that in the 13 years we've owned ours, no one has ever tipped them.  They have storage for your gear and a drink holder for your beer.  I love the blue colour but red is the more practical choice, ensuring that you're visible to speeding boats.
28.  Patio lights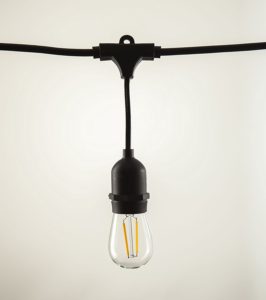 These vintage style Edison string lights are perfect for winter or summer.  String them up around the deck or the skating rink! Keeps the party going in style after the sun has set.
29.  Fish Finder/Water Thermometre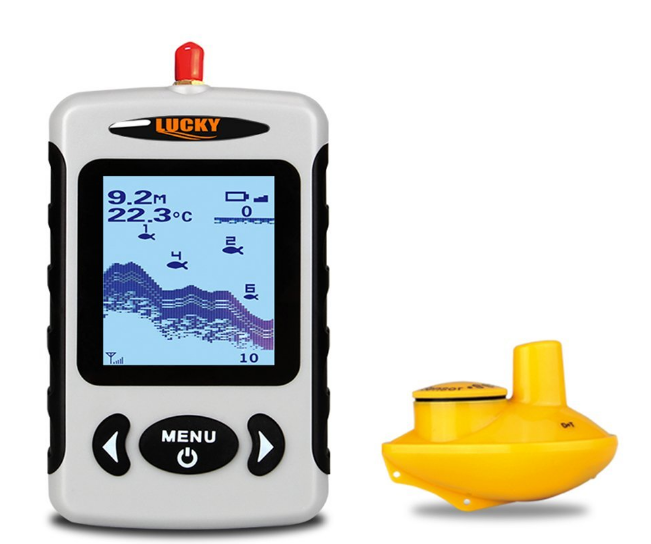 We have a constant debate with my brother who lives one lake over – whose lake is warmer?  Well this little device would solve all that arguing with a fish finder thrown in!
30.  Slippers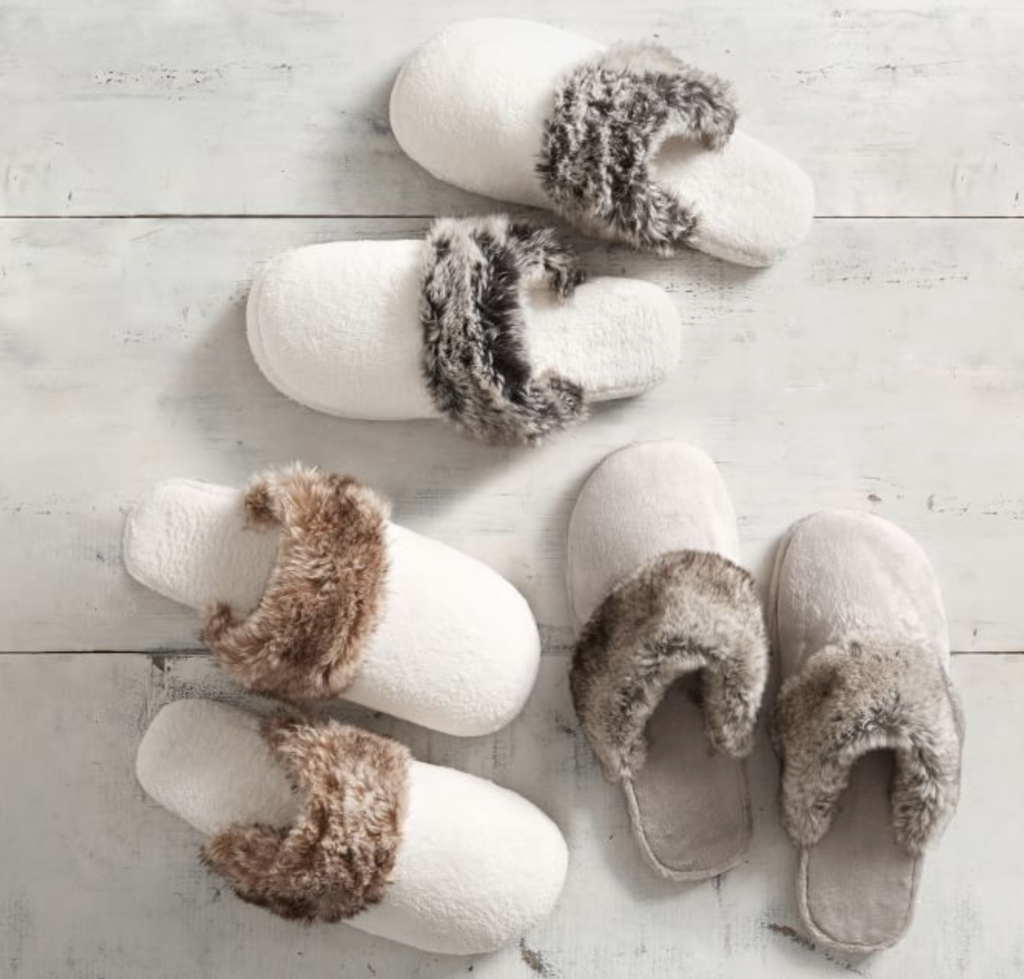 Cottage floors can be chilly.  But these slippers will keep your tootsies toastie.  Only problem is the dog might want to try and mate with them.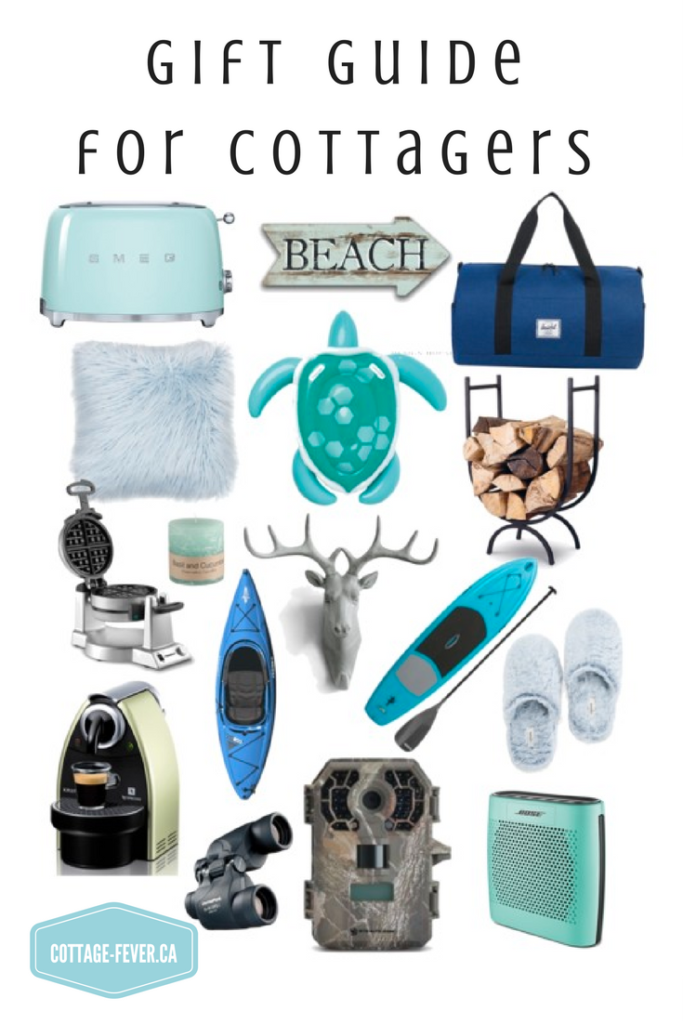 Here's hoping that Santa brings you the perfect cottage gift this Christmas.
---