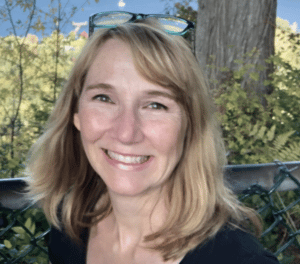 Jane Atherton D.I.D.
Founder and Owner
Hey there, I'm Jane!
I'm an Interior Designer who absolutely loves a coastal vibe, servicing Courtenay, Comox and Cumberland (Comox Valley) and surrounding areas such as Campbell River and Qualicum Beach.  And being an Airbnb Superhost, means I have oodles of experience with outfitting and running short term rentals.
Transforming beach front and ocean view homes into beautiful, functional spaces, where my clients feel their most true selves, is my jam.  Many people don't realize how good design influences your well being.  It's truly life changing. 
One of my unique offerings is that I can provide you with a 3D rendering of EXACTLY how your completed space will look.  Most clients find this absolutely essential before investing their money in a renovation.  
Giving back to the community through volunteering is one of my core values.  As such, I'm a board member with the Canadian Mental Health Association, BC Division and serve as Chair of the Board of Governors of North Island College.
Want to learn even more about me?  Please check out my Linkedin page here.
Just like in my photo, you'll find that I always have reading glasses on the top of my head.  
Please do get in touch for a discovery call to see if I might be a good fit for your project.  
Talk soon,
Jane
778-874-4491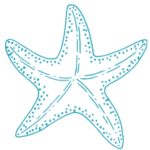 My interior design expertise
After transforming three of my own homes and cottages, I became addicted to interior design. Upon leaving my executive career in newspaper publishing, I went back to school earning a diploma from the Institute of Interior Design.  I finally figured out what I wanted to do when I grew up!  
Combined with my project management skills honed over a 20+ year career in media, I effectively use both my right and left brain, which means that my clients get not only a great design, but it's delivered on time and on budget.  
Given that I live on the ocean, I sure do love beach inspired decor. But don't worry, I design in the style that best suits you and your lifestyle. After all, the design is all about you, not me.  To that end, I'll spend a good deal of time understanding how you want to feel in your redesigned space.  
You're hiring me not only to create the design along with my expertise, but also to handle all the time sucking details like sourcing the fixtures, finishes and furniture; specifying the products; and site visits to ensure the design direction is being followed. I know where to spend, where to save and what is good value.  Being transparent, I will explain my fees with you upfront and there will never be a nasty budget surprise throughout our journey.  
Our shared goal is to create a tastefully designed home, bringing you incredible enjoyment and an effortless experience of having worked with me.  After all, my objective is to have you recommend me to your friends and family!
Whether you need help with freshening one room, updating your kitchen or a full home renovation, as an Interior Designer in the Comox Valley, I have done it all.  You'll find a list of my services here but if one doesn't fit, not to worry.  We'll come up with a package to suite your needs.
This blog is intended to share all that is to love about life on the water, whether that's lakefront or oceanfront, interior design and being a short term rental host.  You'll be able to follow along with DIY projects and decor ideas providing you with a moment to live vicariously on the water, even if you're stuck at the office.
I hope you'll pop by often to see what I'm up to. And I'd love to hear what you think of it through commenting on a post.