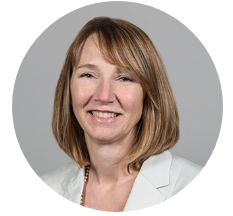 this is me!
Hey, I'm Jane. I am an Interior Designer and Airbnb Superhost with a passion for transforming cottages and homes into beautiful spaces. I caught the fever as a cottager in 2005 when my husband and I bought our first cabin. Actually we called it a giant wooden tent. It was rustic with a capital R. But the memories we created for both our immediate and extended family were priceless. It was dubbed "Camp Phar Ta Lot" by our three boys and three of their male cousins as they were sitting around the campfire one night. You get the picture. And can imagine the smell.
We've since sold our rustic little place on a canal leading into a lake and bought a fixer upper on waterfront one lake over. This new vacation home is more like a house. While I refer to it as a cottage, my husband calls it a cabin. One day I garbled the two together and said "cabbage" and the name has stuck. Then we were fortunate to find a home on the ocean in our price range. It's a log home with gingerbread trim and cut outs on the deck railings reminiscent of a chalet that you would find at a ski resort so it has become "the beach chalet". Both of these homes have been turned into very successful Airbnb's, also known as short term rentals. When we're enjoying one house, the other is rented out which has provided us with a supplemental income.
This blog is intended to share all that is to love about life on the water, whether that's lakefront or oceanfront, and being a short term rental host. You'll be able to follow along with our DIY projects, gardening (deer proof) suggestions and decor ideas providing you with a moment to live vicariously on the water, even if you're stuck at the office.
I hope you'll pop by often to see what we're up to. And I'd love to hear what you think of it through commenting on a post.
Thanks for stopping by,
Jane