Preparing for your (rental) guests
Renting out the cottage means that the spring cleaning that should be done, actually gets done in preparation for rental guests arriving for the summer season.  I always want everything to be absolutely perfect but I've learned over many rental experiences that it doesn't have to be.  My guests don't know that that I've been meaning to replace the wood shed or that a bunkie is in the plans.  They think my place is perfect the way it is.  As long as the pictures were accurate, I know that people won't be disappointed.  But it does have to be CLEAN. Here's how I prepare my rental property
at the beginning of the rental season
: Bedrooms:
Wash sheets, mattress cover, duvets, vacuum mattress and make bed
Clear out drawers in dressers (store away any personal belongings)
Clear all coats and shoes from the mudroom
Clean mirrors and windows
Dust every surface, including blinds
Wash windows
Vacuum
Wash curtains
Change batteries in smoke detectors (one should be in each bedroom or just outside the door)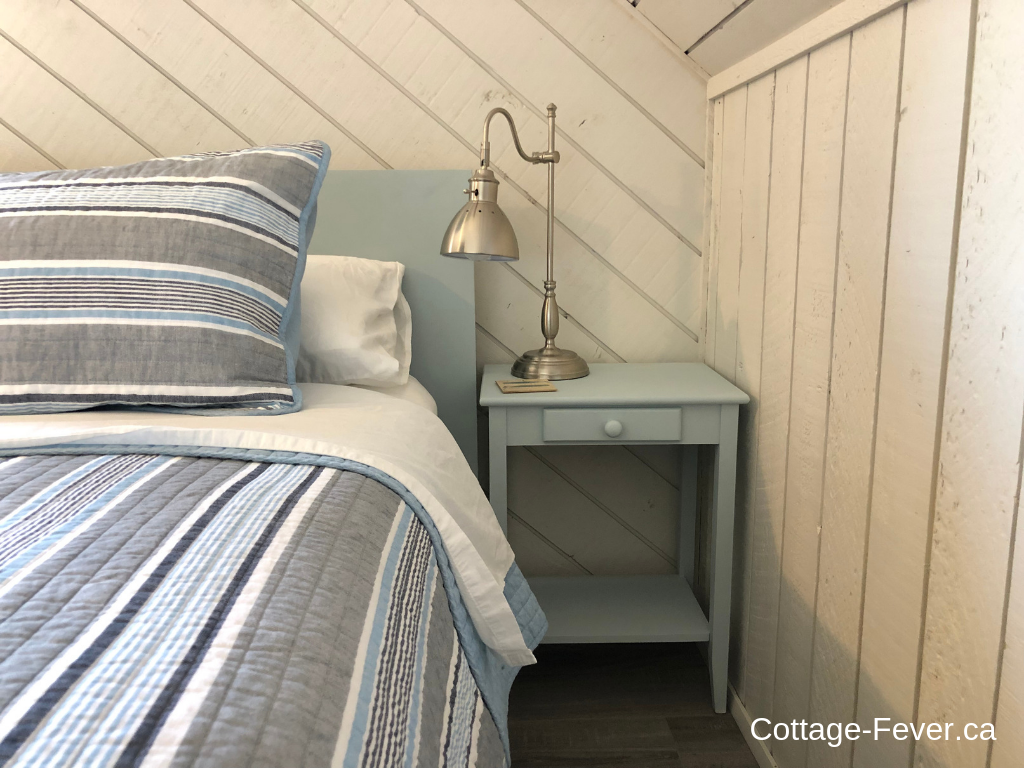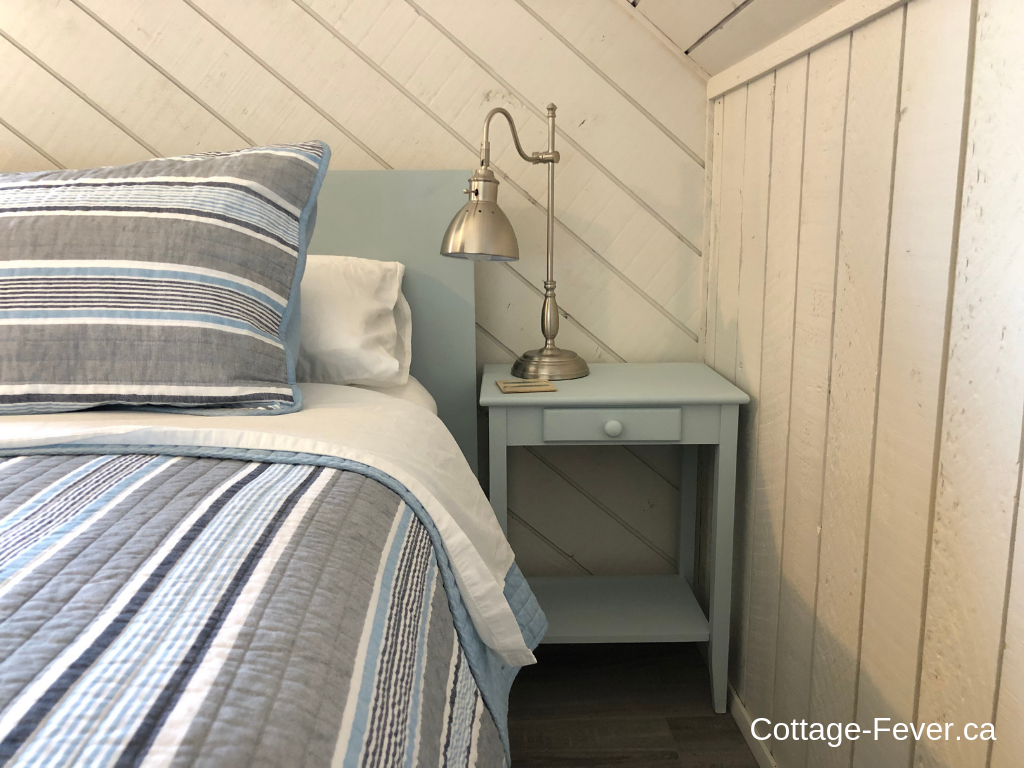 Bathroom:
Thoroughly clean shower, including scrubbing grout.
Wash shower curtain/clean glass door
Ensure shampoo, conditioner and bottled soap plentiful (individual soaps don't work as they have to be thrown out after someone uses them)
Clean toilet (I don't use bleach as I'm on a septic system)
Clean and organize vanity – I'm talking vacuuming out drawers and wiping down, putting away personal items but leaving any first aid related items, insect repellent, sunscreen and toothpaste
Vacuum and wash floor
Clean mirror and windows
Put out fresh towels
First aid kit obvious and accessible
Clean out the garbage can
Provide lots of extra toilet paper in an obvious location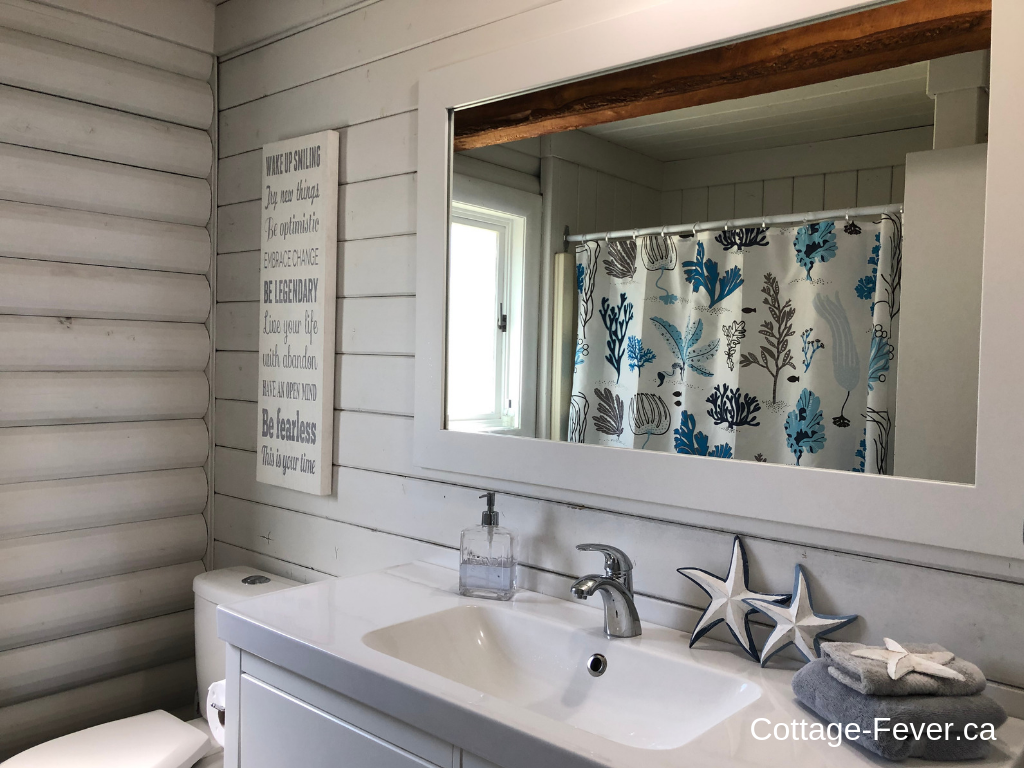 Mudroom/Laundry Room:
Put away shoes
Put away  coats
Ensure there is enough laundry detergent for the washer and dryer sheets for the dryer
Leave an umbrella or two
I leave headlamps for coming back up from the beach after the sun has set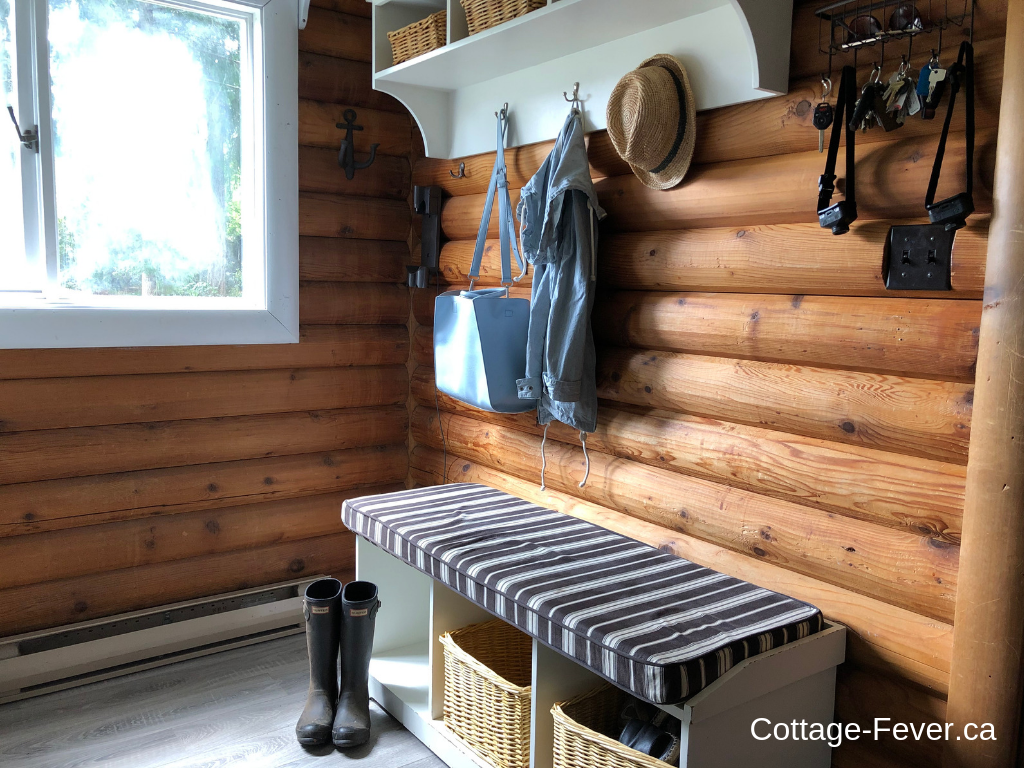 Living area:
Ensure games accessible
Provide books, magazines and tourist brochures
Wash sofa slipcovers, pillow covers and throws
Vacuum furniture and floors
Wash floors
Dust
Provide binoculars along with a bird and mammal book
Wash windows – the views are spectacular so clean windows are key
Clean out fireplace/wood stove and lay it with kindling just in case it's chilly and the guests need to start a fire.  Leave firewood beside the fireplace, along with matches and instructions for lighting.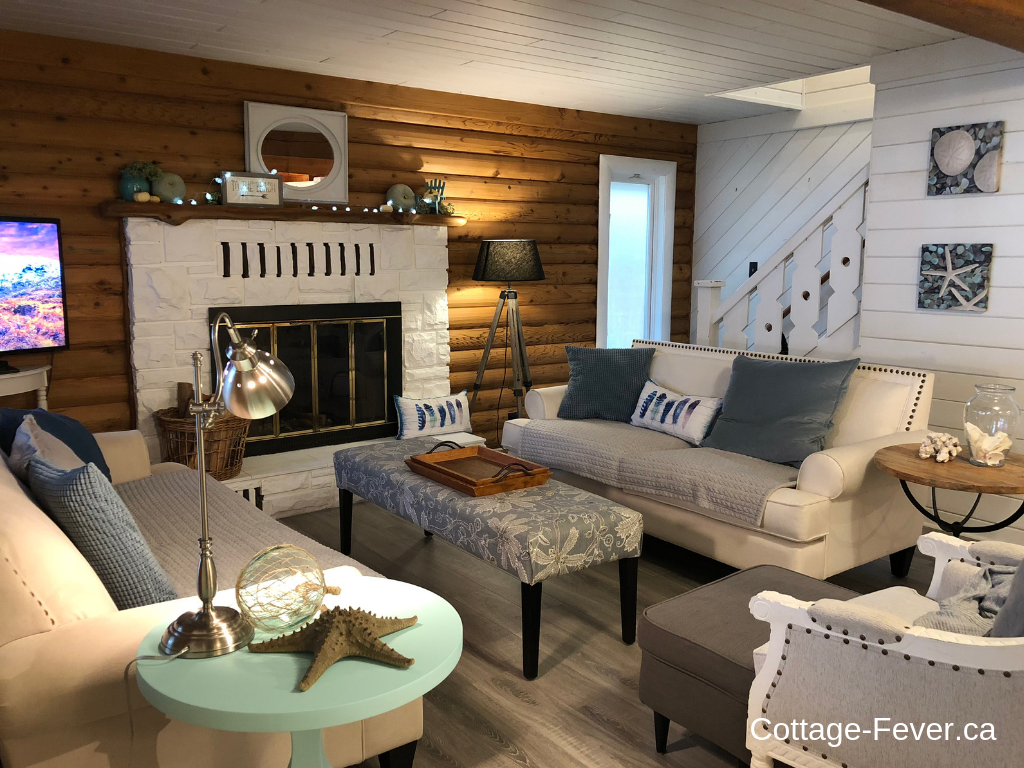 Kitchen:
Fridge and freezer:

clean out perishables
stock condiments, including maple syrup – people who are travelling don't necessarily have these with them.  I sometimes leave cream for the coffee
Clean entire fridge
Leave note saying "help yourself"

Pantry

pancake mix – breakfast is not included in this listing but I thought it might be a nice touch for next to no cost
coffee, tea, hot chocolate
basic spices
Marshmallows, chocolate and graham crackers for S'mores

Clean oven
Clean stove, sink, under sink
Ensure fire extinguisher current
Clean microwave
Clean crumbs out of toaster
Set out fresh dish towels and dish cloth
Clean out garbage can and recycling
Ensure hand soap and dish washing liquid full
Wipe down cupboards, inside and out
Clean utensil holder
Vacuum and wash floor
Ensure plenty of extra garbage bags and other cleaning supplies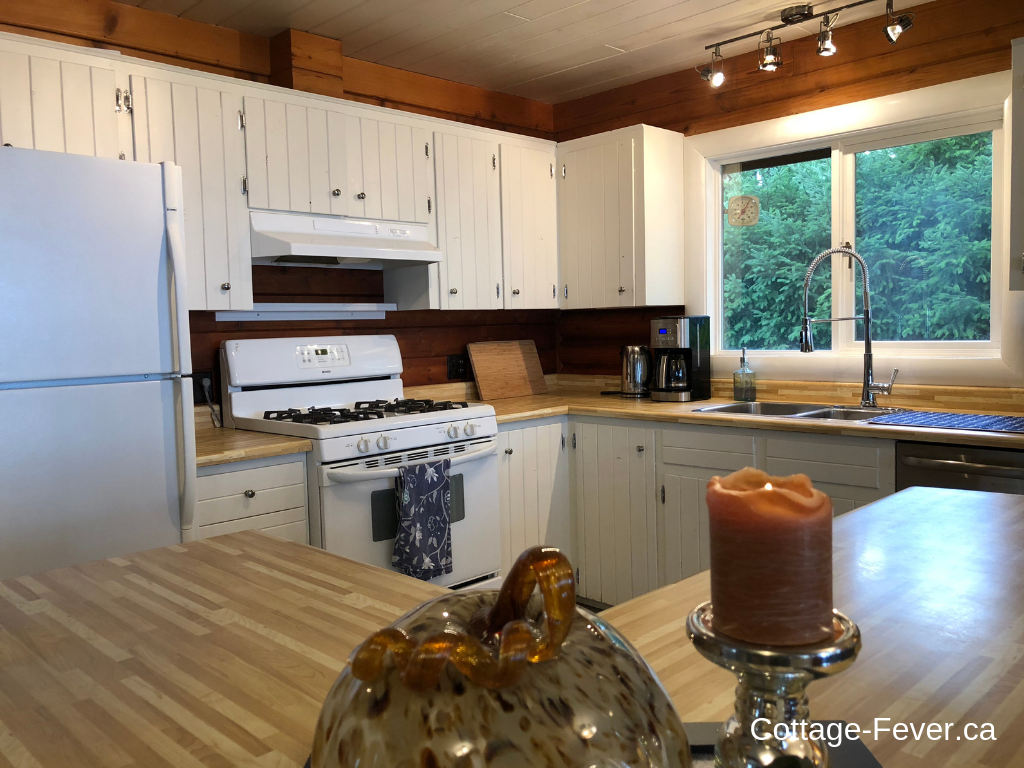 Outdoors:
Clean all outdoor furniture and cushions
Fill up the propane tank for the Barbecue and fire table
Put out the Muskoka chairs around the fire pit, on the dock and the beach
Weed whack any paths and cut lawn over septic but otherwise we leave our place pretty natural
Plant flower baskets/planters
Clean out gutters
Ensure no pesky little critters can get in by plugging all possible holes with steel wool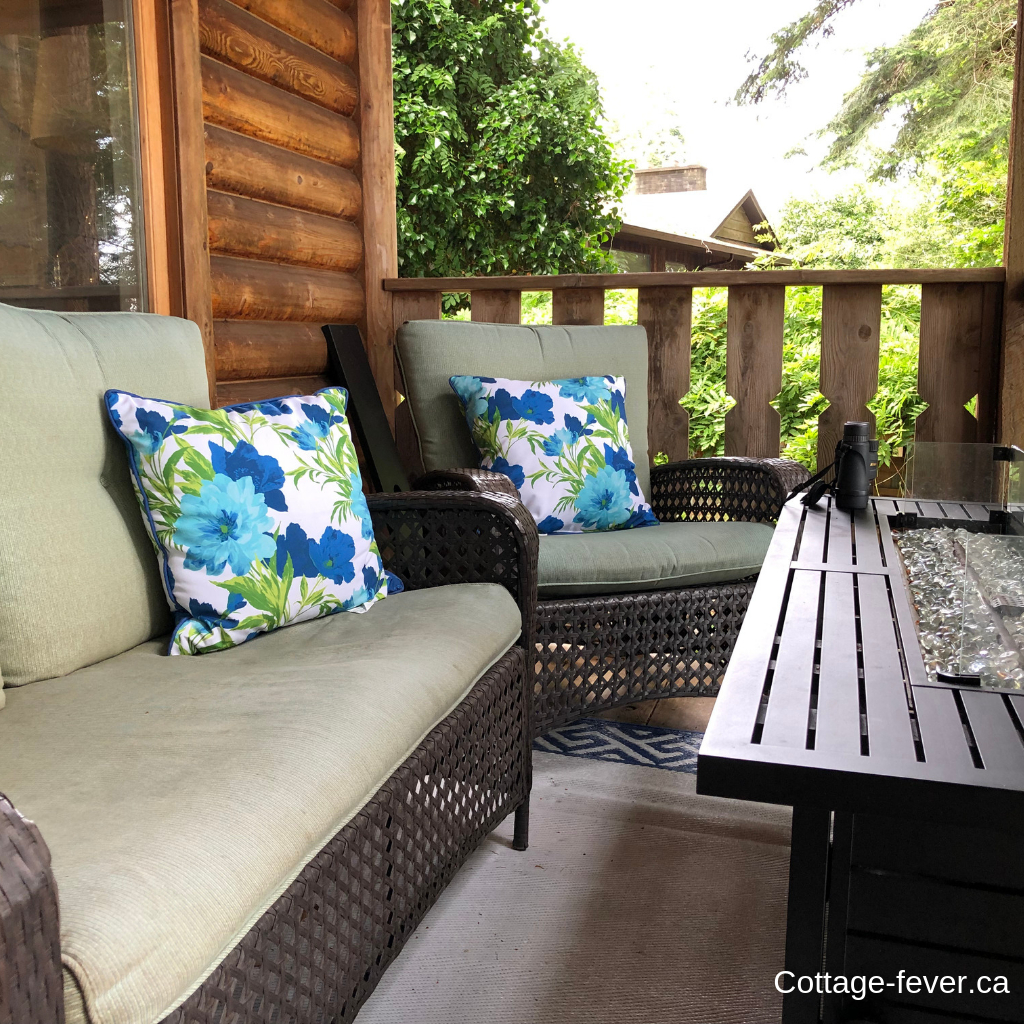 Shed/garage:
Store any personal items here
lock away paddles – watercraft are not included in my rental due to insurance policy
I find that each guest leaves the cottage so clean, that the work in between guests is not too challenging.  Just the usual changing of sheets, wiping down of the bathroom, vacuuming and washing floors, cleaning out garbage/recycling and restocking.  It takes no more than two hours. On
Airbnb
, guests give you an overall rating out of five as well as ratings for accuracy, check in, location, communication, value and cleanliness.  Ensure that you earn those five stars by taking the time to prepare your listing.  Those reviews are so key and you want people to specifically mention how clean your place is like this review did…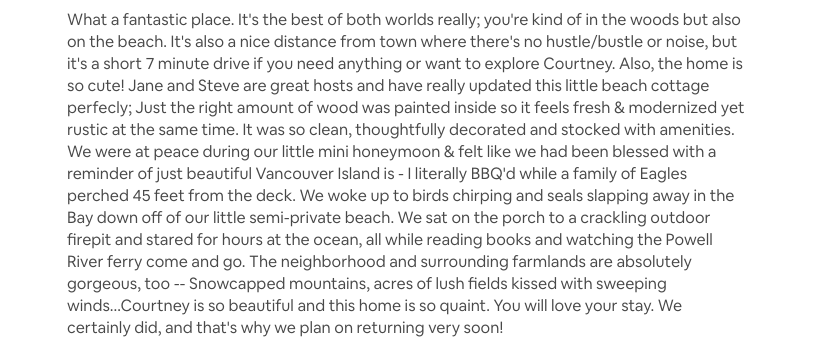 Do you rent out your cottage?  Any cleaning tips to add to the list?  Please comment below.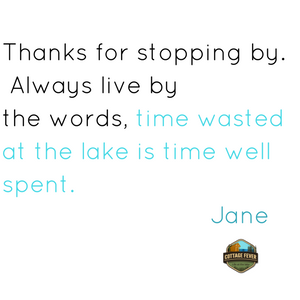 This post contains affiliate links.  
---