How to handle hoards of guests at the cottage
The unintended consequence (in a good way) of cottage ownership are guests.  I come from a large family and luckily we all really enjoy each others' company.  But being a large family, we have drifted apart geographically.  I had never imagined that when we bought our cottage, just how far my family would be willing to travel to join up with us whether for a long weekend or a week.  Driving nine hours on winter roads to spend a few days around New Year's together is a huge commitment.  We've been so pleased that our cottage has been the catalyst of so many fantastic family memories.  It's brought cousins together who would otherwise not really know each other.  We've had upwards of 12 teenaged cousins (including our three sons) sleeping on mattresses in our loft.  The giggling into the wee hours was music to our ears.
The key to a successful guest experience is to be prepared in advance, clearly communicate expectations and ask everyone to pitch in and help as it's your holiday too.
Advance meal preparation:
Your cottage kitchen is not like home.  You don't have a fully stocked pantry where you can just whip meals up.  Plus while you may have condiments in the fridge, you won't leave fresh items in between visits which means you need to be prepared and bring most items from home.  I plan out the menu in advance, taking into consideration who is gluten free, who is vegetarian, who can't eat pork for religious reasons, who doesn't eat red meat and who doesn't eat seafood.
Don't be shy about asking people to contribute food and drinks.  If the visit is longer than a long weekend, I ask each guest couple to be responsible for one day of meals.  That way no one is stuck in the kitchen the entire visit.  Or if it's a shorter visit, I might plan all the meals but have them bring the beer & wine, all the appetizers (yes we have appetizers at the cottage – in fact we think it essential!) and snacks.  Before we had a dishwasher at our newer cottage, I asked that everyone be responsible for washing their own dishes. And I made the kids responsible for all kitchen clean up including washing pots and pans.
We usually end up with way too much food.  When that happens, I send food home with people.  They often want to leave it thinking they're doing me a favour, not realizing that I'll just have to pack it up myself and bring it home.  But they are most welcome to leave their beer and wine.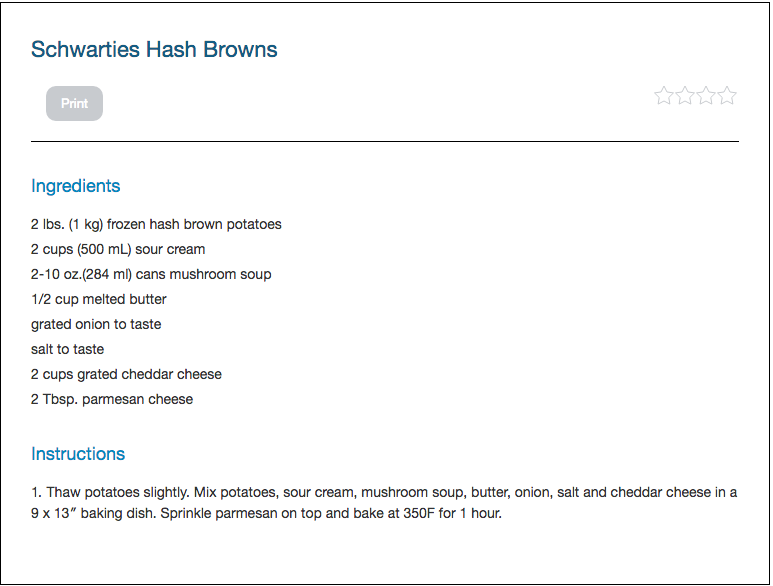 What to pack:
It's important to let your guests know what to bring as they're not familiar with the idiosyncrasies of your particular cottage and are unfamiliar with the area.   Our cottage floors are cold so slippers are essential.  A bathing suit, beach towel, PFD and wet suit if they have one, otherwise we have a shed full so should be able to find one that fits. Good walking shoes for hikes, long pants and long sleeves to keep out the mosquitos around the evening campfire, a rain jacket, sweater as our cottage is quite high up, over 1100 metres in elevation, so it cools down quickly at night, sun hat, sun glasses.  If it's a kid staying in the loft, they need to bring a sleeping bag, otherwise I provide sheets and towels as we have a washer/dryer but you need to let your guests know if they're expected to bring their own.  I purposefully bought towels in different shades.  So if a guest is using one of my towels, I tell them to remember their colour as it's theirs for the entire stay. I also have pillows for everyone, but many prefer to bring their own.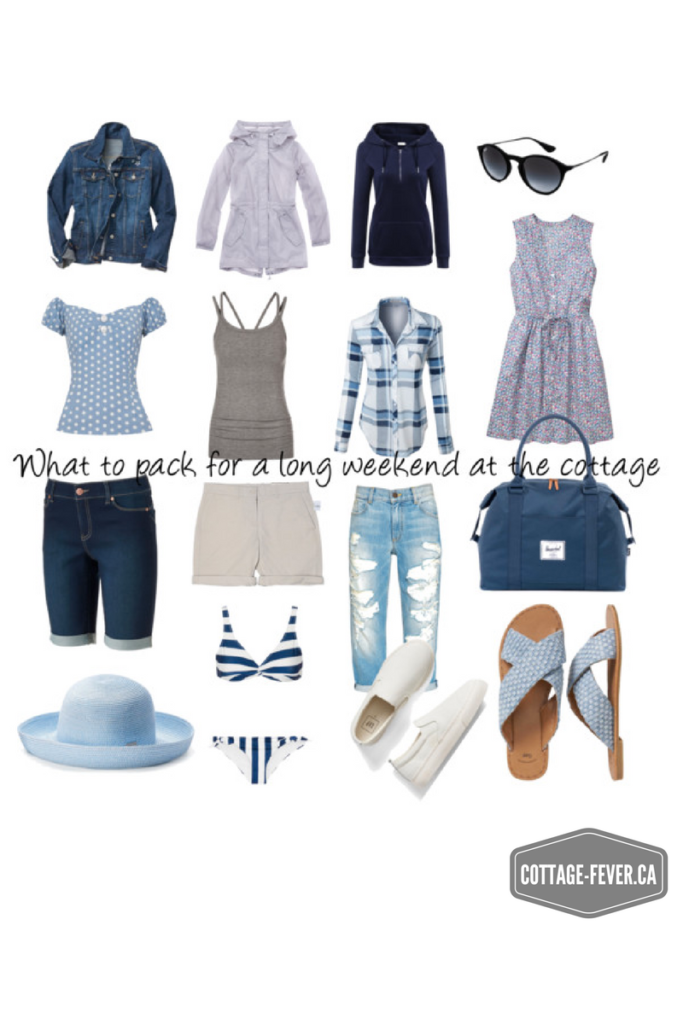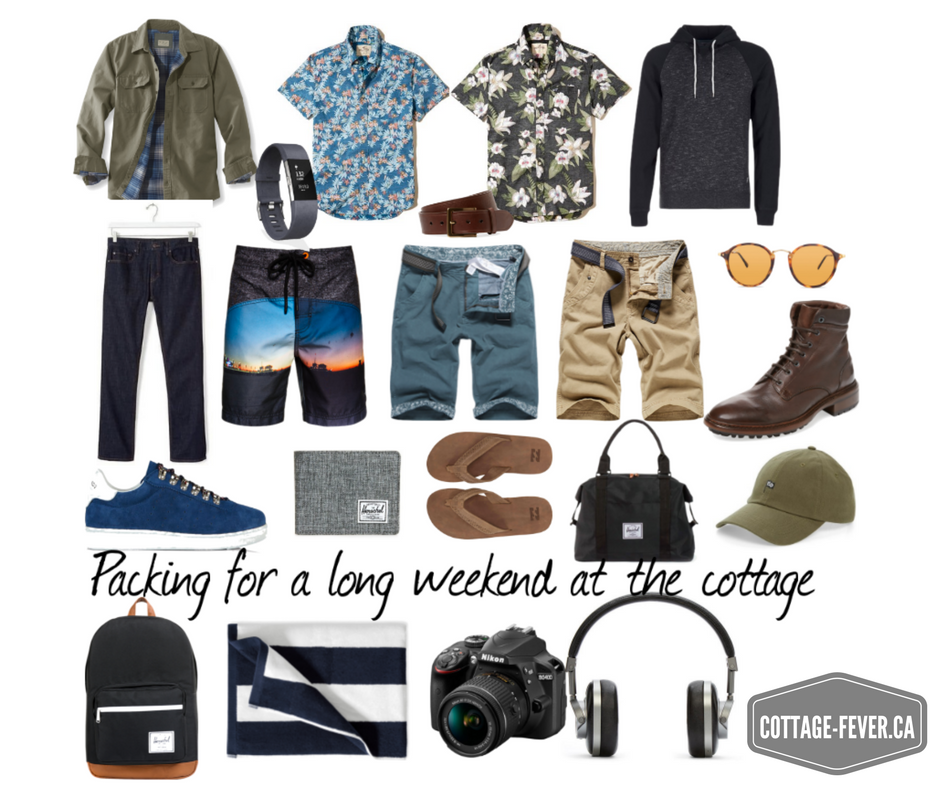 Projects:
I'm really lucky as my family as they are all doers and enjoy contributing to projects around the place.  They've helped us build docks, fences, stain Muskoka chairs, take down trees, build steps, build a wood shed, lay flooring, demo, move, you name it.  Often they'll ask in advance if there's a project they can help with.  Let your guests know in advance if you're going to be busy on your own project, given the limited time you have at the cottage to get things done.  At the very least, they'll understand why you won't be available 24/7 to drive them around the lake and at the very most they may offer to help.
Projects at the cottage can be a lot of fun, give you a sense of accomplishment and also allow the guests to feel that not only have they contributed in a significant way but they've left their mark on the place.  That said, I always make it clear that helping with chores is not required and if they want to sit on the dock while I take a few hours to get something done, that's A okay.  It's their holiday.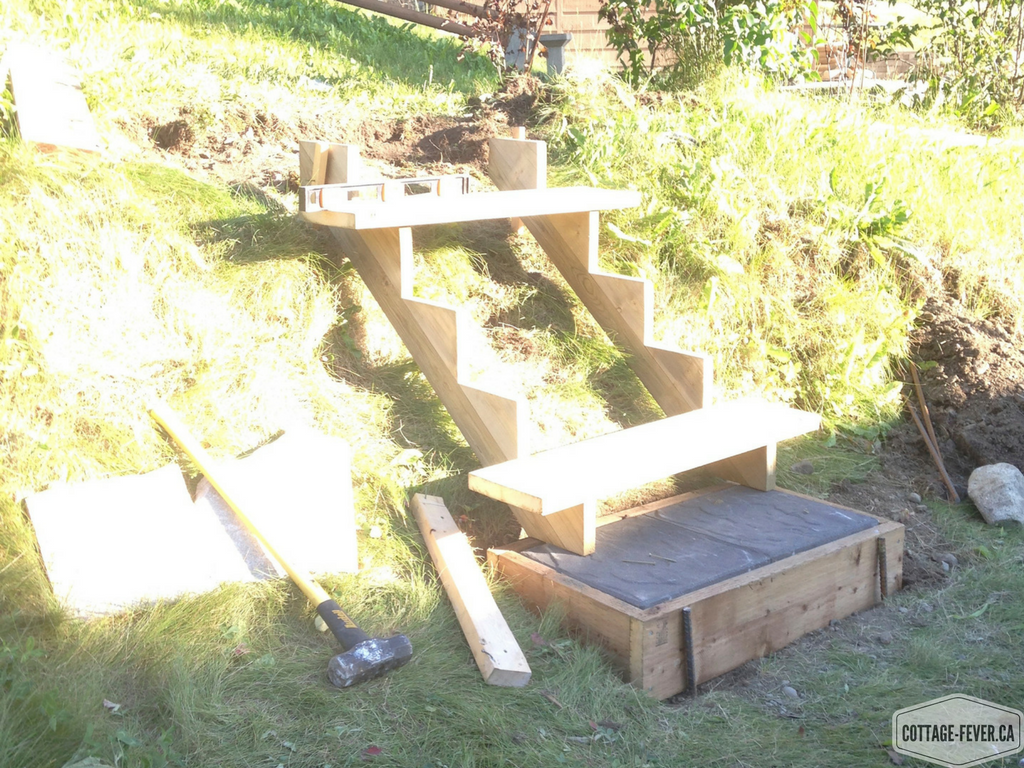 Look, there's so much room for activities.
My sons love quoting that line from the movie, Step Brothers.  At the cottage, there's ample room for activities and I always let our guests know in advance what is on the agenda.  Sometimes it's a day trip to hike up a mountain to see a wildflower meadow and water falls in Wells Grey Park.  Other times it's spending the afternoon in the boat out on the lake wakeboarding, tubing and swimming.  Or maybe it's kayak races.  But there is always sure to be a trip to the local store for ice cream.  Usually every day.  There is the walk down the road, beverage in hand, to check out other cottages and see which neighbours are up at the lake and stop to say hello.  Geocaching is a great way to explore the area if you're new to it.  We are road cycling enthusiasts so we'll make sure to mention that to guests in advance so they can bring their bikes too.  For more ideas, you might want to read this post.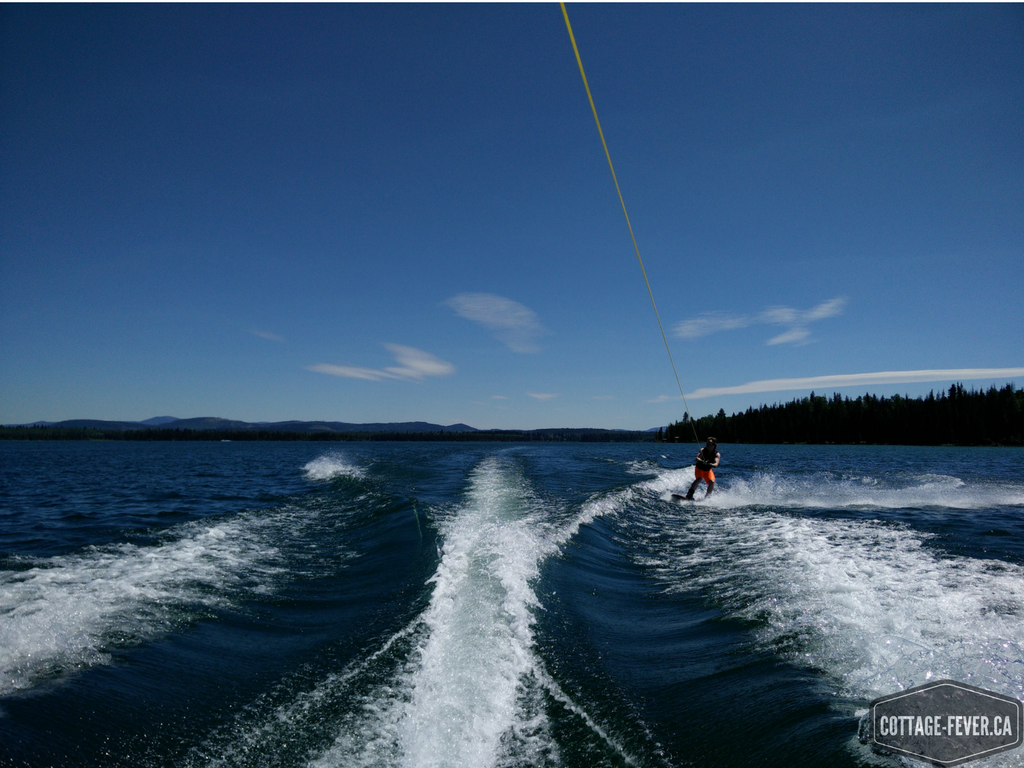 I always let our guests know our routine.  Coffee maker goes on at 7am but they don't have to get up then.  But we do as we don't want to miss sitting on our deck in the early morning sunshine.  A big breakfast is always served, usually around 9am.  Then we start to plan out the day depending on the weather.  Should today be the hike or is it a boating day?  Or is it going to rain so maybe we'll take the opportunity to tackle an indoor project and then nap on the sofa while the kids play board games? We love to storm watch and we get some amazing thunderstorms where we are.  If our guests are bringing young kids, we warn them of this in case it's frightening for them.  But if it does storm, it usually clears up by 4 pm which means appies and wine on the dock before dinner.  Dinner is on the deck, watching the sun slowly sink across the lake.  Then there's a campfire after dinner and stargazing.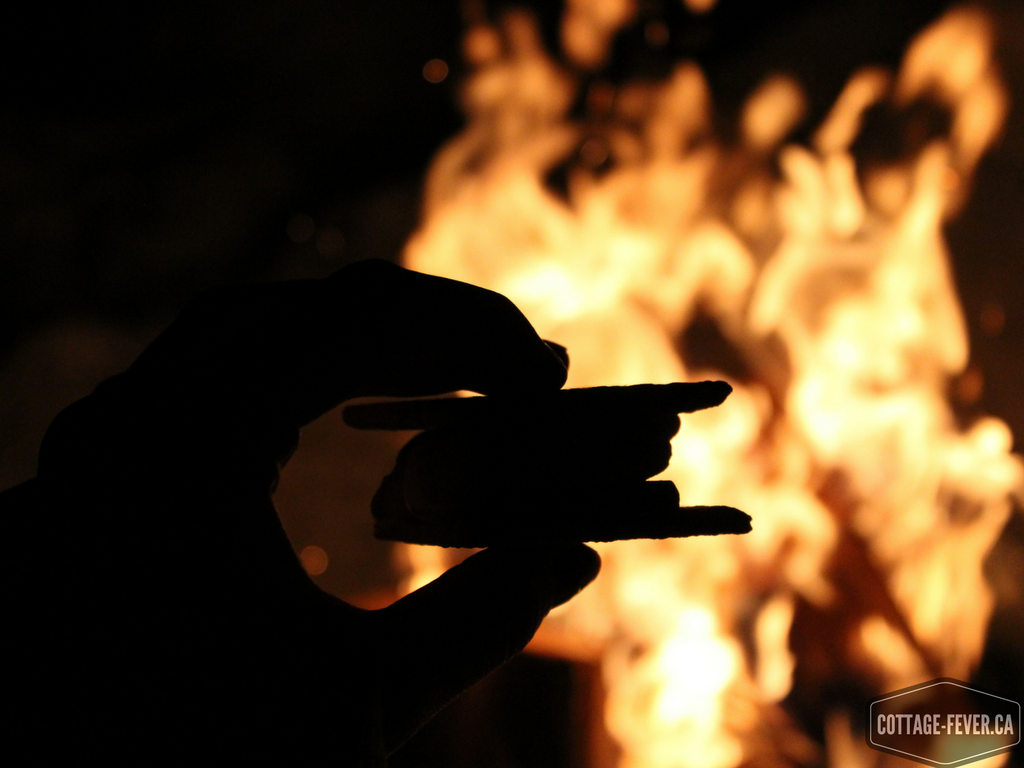 What else guests should know:
We have one bathroom.  Okay, technically two if you count the outhouse in emergencies.  And we usually have upwards of ten people staying with us.  So guests need to ask, "does anyone need the bathroom?" before taking a shower.  And it's suggested that women apply their makeup in one of the bedrooms (a mirror is in each room for just this purpose).  As well, we need to have the toilet talk – you know the one – only toilet paper and human waste down the toilet please as guests usually aren't familiar with septic etiquette.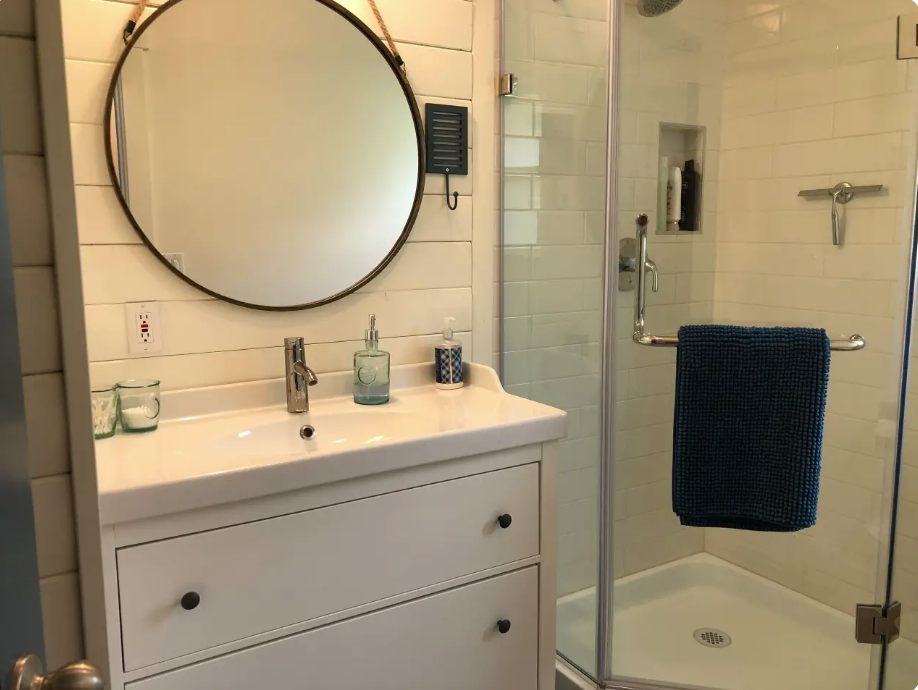 As most of our guests are also family, I've never had to have a difficult discussion around someone not pitching in and helping.  I just flat out tell them what needs doing.  It can be as subtle as, "can you please sweep the kitchen?" or "Okay, I made breakfast so could you clean up".  When the kids were younger we had a rule that everyone had to wash their own plate but the kids did the pots and pans and cleaned up the kitchen.  It helps if you let people know in advance what's expected of them.
Our water is drawn from the lake but is UV filtered so it is potable.  However we prefer to use a water cooler with bottled water which we fill up at the general store.  We let guests know that the water from the tap is perfectly safe for showering, washing fruits and vegetables and brushing teeth.
We also explain that the walls are paper thin.  So if they're going to have their own activities, please be extra quiet or just give it a rest while you're at the cottage.
I have a very strong rule about no drinking and swimming or boating.  And everyone must wear a lifejacket when boating.  Call me anal but according to the Life Saving Society's 2016 Canadian Drowning Report, of the drownings of 20 – 34 year olds, 86% were not wearing a PFD and 51% had consumed alcohol.  And of 35 – 64 year olds, 78% were not wearing a PFD and 38% consumed alcohol so the stats back me up.  I always get the eye roll but I don't care.  And any small child must wear a PFD anywhere near the water, whether they're on shore, on the dock or wadding and must never be left unsupervised.
Here are some tips from Boatsmart on choosing the right life jacket or PFD.
I usually include an invitation for the dog but make it clear that we don't have fencing.  But no cats as most of the family is very allergic.  And they're eagle fodder.
We did break down and get wifi, a TV and Netflix now that Steve and I spend upwards of a month at a time at the cottage. And there is good cell service.  Which can be a negative if your work knows that.  When I was working for a large publishing company, I omitted letting my office know when a new cell service tower had been installed and I was now reachable.  That's not a lie, right?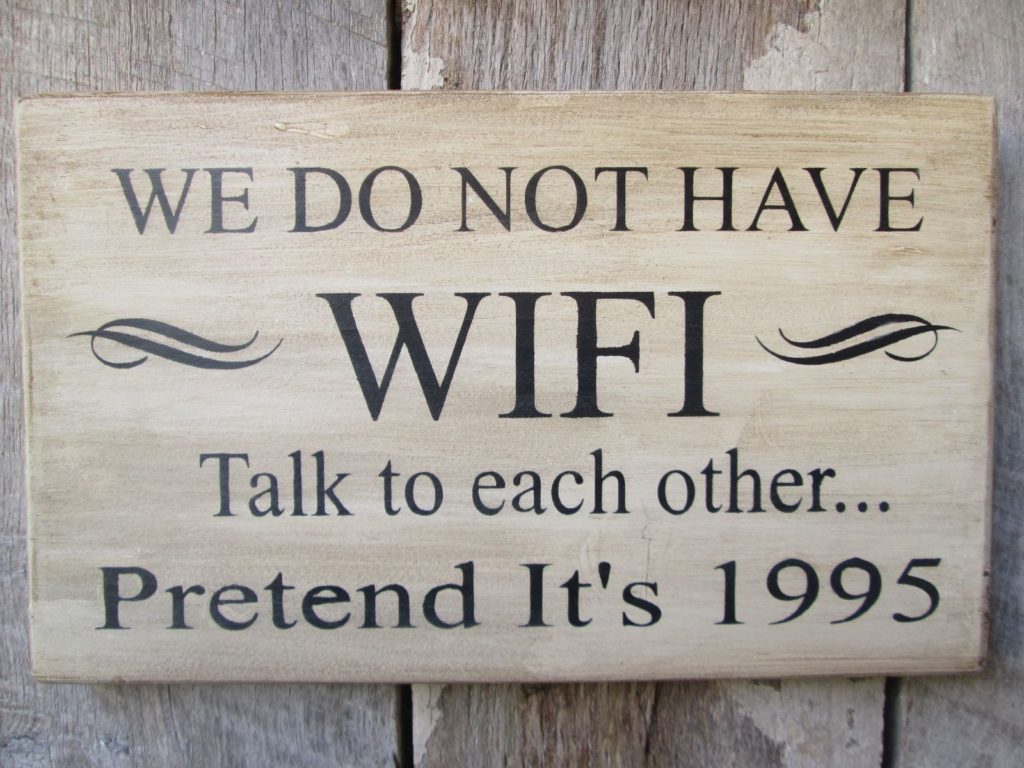 Things to always communicate in advance:
There will be bugs – luckily mostly at night so bring long pants and long sleeved shirts to wear around the campfire.    Our boys and their cousins have had great fun keeping track of their mosquito "kills".
There could be rain – I can't guarantee good weather their entire visit
It cools down significantly at night – our cottage is at a high altitude which means it cools right down in the evening.  Nice for sleeping but you'll need a jacket for the campfire.
There will be lots of people – especially when I factor in which relatives may also be visiting my brother's house close by.  There could be upwards of 25 of us all together.
There will be lots to do but the guest doesn't need to partake in every activity
If they want to fish or take a turn driving the boat, they'll need their licence
Noise travels over water and we want to be good neighbours so having fun is great but don't hoot and holler
I have been so lucky with guests.  I haven't had a single one who I wouldn't hesitate to invite back.  They've all been such big contributors to our overall enjoyment of the cottage.  Our only regret is that we can't schedule everyone in more often.
Have you ever had a bad experience with a cottage guest or do you have some useful tips? Let me know by commenting below.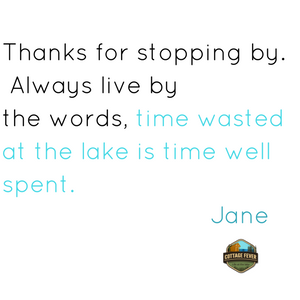 ---