Decor Resolutions – A new look for a new year
With 2020 solidly in the rear view mirror, I felt that it's time to focus on 2021 and what small simple changes in the home can have a dramatic effect on improving mental wellness.  So these are my Decor Resolutions – a new look for a new year.  
All of us have been affected by the impact of COVID-19, such as reduced hours at work, working from home, trying to home school children, missing our friends and family and on and on.  As each new year approaches, we can't help but want to make some positive changes.  So I've put together a few, inexpensive suggestions for small decor changes that can have a large impact on your mental wellness.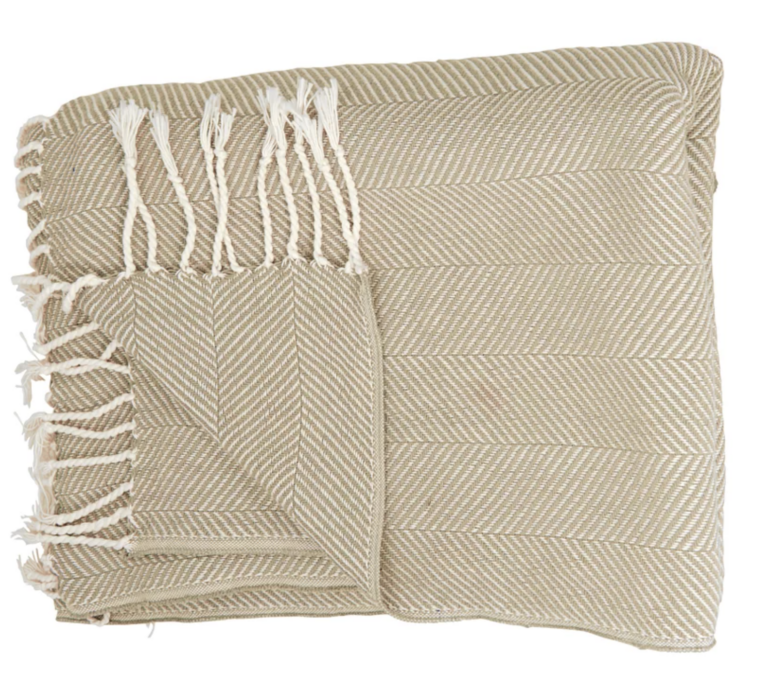 Throws add texture, softness and warmth without being a massive investment.  When the outside world has gone a bit nutty, you can cocoon at home in one of these throws.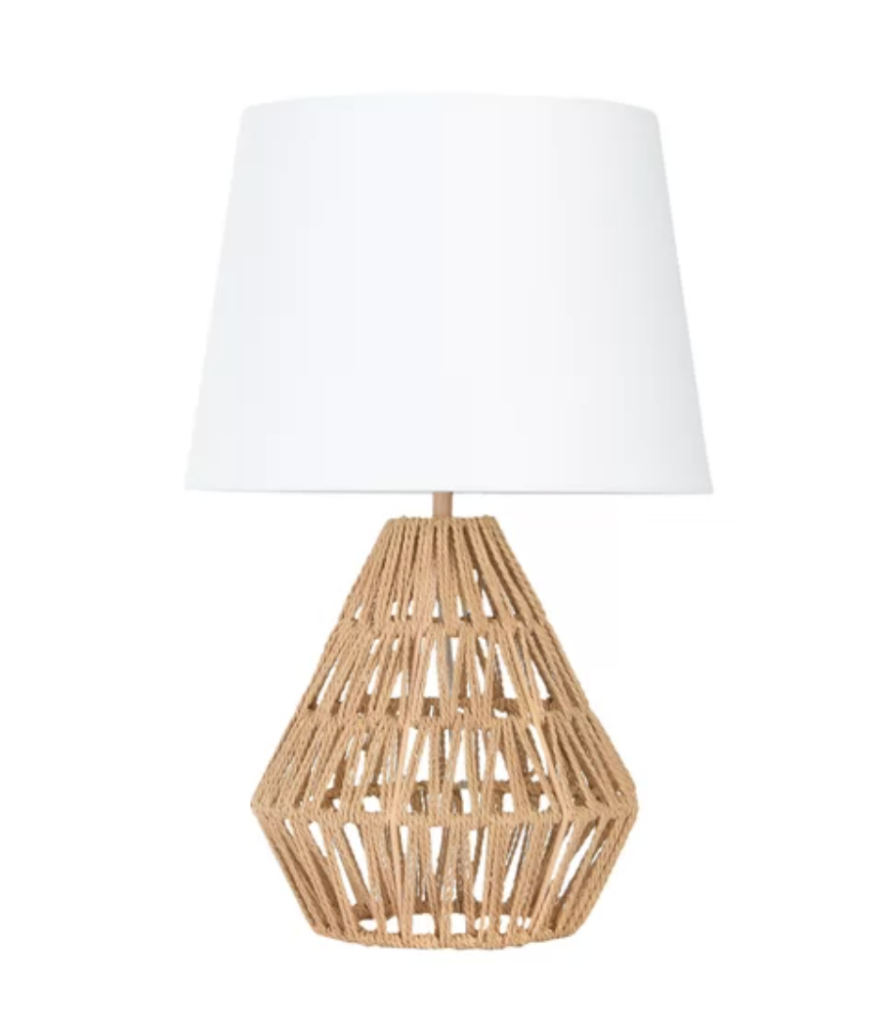 With the shorter days at this time of year, good lighting is crucial.  There should always be three levels of lighting in each room – ambient (typically overhead), task such as a reading light and accent lighting such as a light washing up a wall or a chandelier.  Even a small thing as adding a table lamp can have a positive impact.  And to increase its Biophilic Design quotient, this Modoc table lamp has a jute base, bringing natural elements indoors.  To learn more about Biophilic Design, check out this blog post here.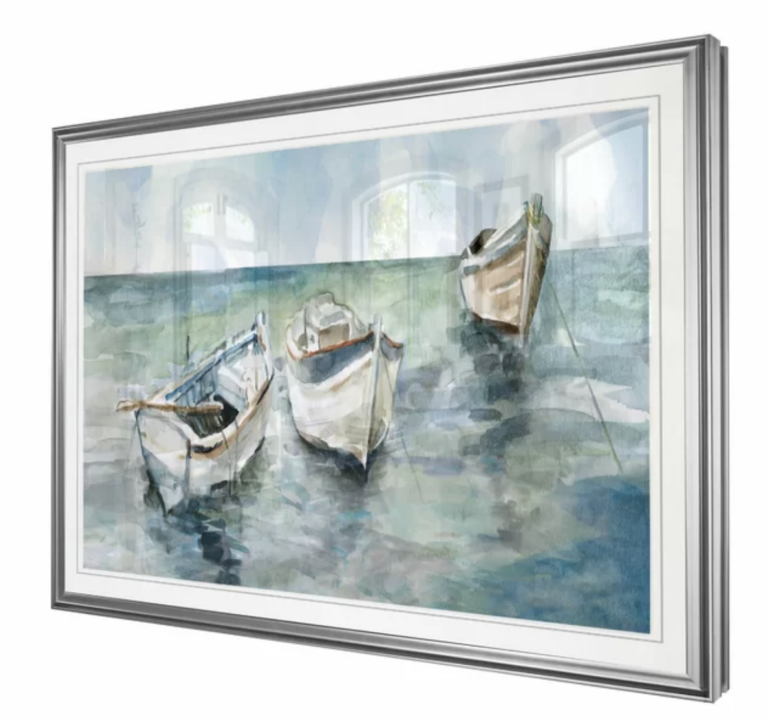 It's been proven that the best art for your mental health are scenes where you can imagine yourself walking into, or in this case, rowing into.  "Caught at Low Tide" incorporates blues and greens of the ocean, which has a calming effect on us.  
Natural shapes and materials brought into our homes create a visual and textural relationship with nature.  The simple act of hanging driftwood above your bed can have a profound affect.  If you don't live close to the beach, you can easily purchase driftwood.
Keep the home fires burning
Did you know that there is something so innate about our human attraction to fire?  Apparently it stems back to our cave people days. The warmth and glow of the fire protected us from nasty creatures all around.  So today we still are drawn to fire, even if it is just the glow of a candle.  And better yet, a scented candle will awaken another sense.  Why not start the new year off with pleasant scents?  After all, 2020 was a stinker of a year.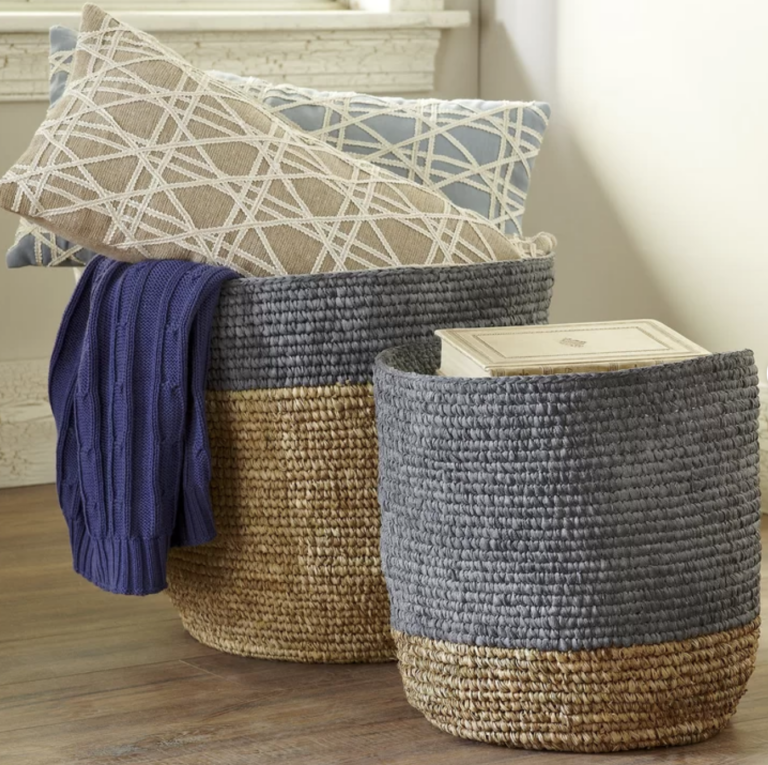 Is one of your resolutions to be more organized?  I'd like to know who doesn't have this as an annual resolution.  Not only will these baskets help you reach your goal, but the pretty rattan and wicker add natural elements into your home.  Who says organization can't be pretty?
I think we often overlook the huge impact of changing out our duvet.  For a small investment, you lift your spirits with new colours and textures.  And I can think of no better duvet cover to do that than this Tufted Dot Duvet Cover and Sham.  The little pom poms just make me smile.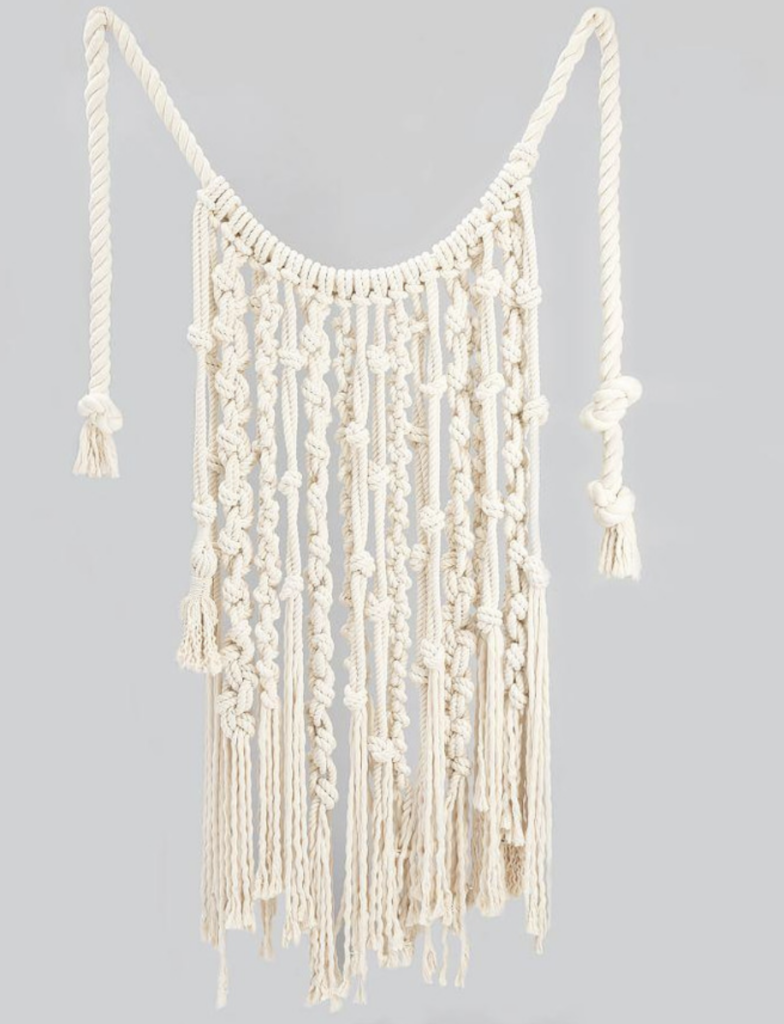 I remember practicing macrame as a teenager.  I never thought it would make a come back but here we are.  They're fairly simple to make but if you aren't the crafty type, you can always purchase one.  A wall hanging is a great way to add texture and colour to a wall instead of art.  
Just a few simple and inexpensive changes can have a big impact on your home and how you feel in it.  So I challenge you to make your own decor resolutions and create a new look for a new year.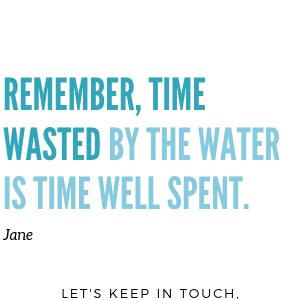 This post contains affiliate links.
---