Hygge at the cottage
Pronounced "hoo-guh", there is no direct English translation for the Danish word hygge but cozy comes close. The concept is about finding contentment and well-being through enjoying the simple things in life.  The word may have its origins in the 1560's word "hugge" which is an embrace or a hug (go figure).  An example of hygge is drinking a cup of chai tea latte while lounging by the fire on a winter afternoon reading a good book. I do that all the time but just thought I was being lazy! Who knew that was a thing?  Turns out I practice Hygge at the cottage every winter!
Practicing Hygge
Hygge has been credited as a major contributor to why the Danes consistently rank as one of the happiest people on earth, despite their long cold winters.  It is woven into the very fabric of the Danish culture.  So I thought, what better place to practice "hygge" than at a cottage in winter?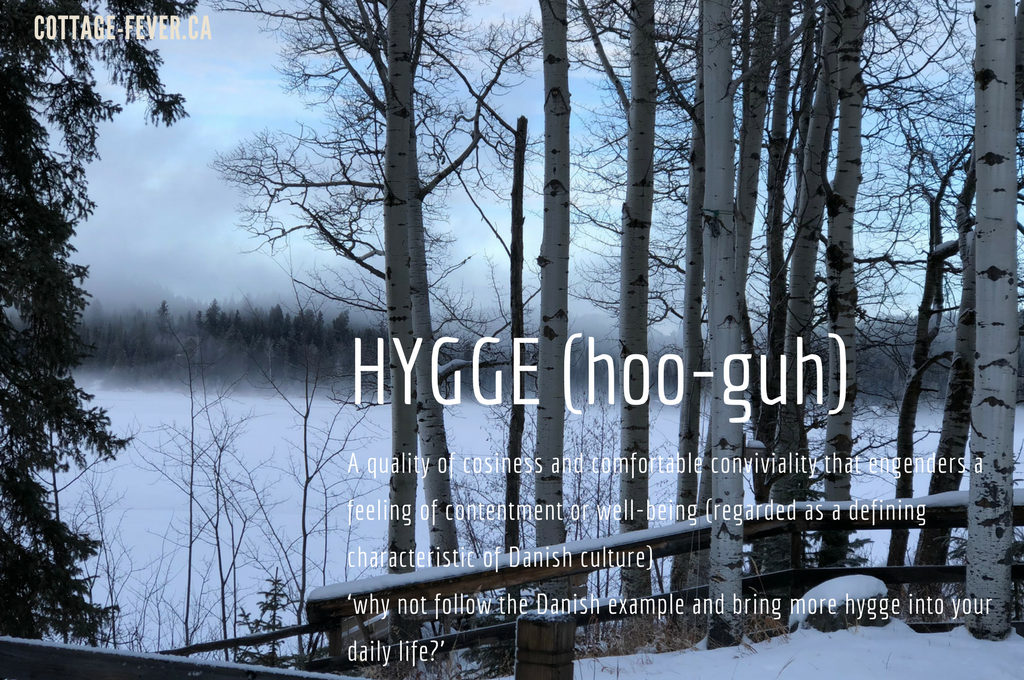 Hygge can be a noun describing one's psychological state of being cosy, safe and content.  It can be the adjective hyggelig (hoo-guh-lee) as in this cottage is so hyggelig.  When creating hygge, think of all your senses: taste, touch, smell, sight, warmth.  And touch does not mean the touch screen on your iphone or ipad but refers to texture.
It's not about owning posh items but focuses more on the homemade – think freshly baked cookies and hand knitted socks.  It tends towards being anti-modern, uncommercial and tinged with nostalgia.  I can't think of a better description for the cottage experience where we all seem to be trying to recapture the days of our youth, harking back to a simpler time.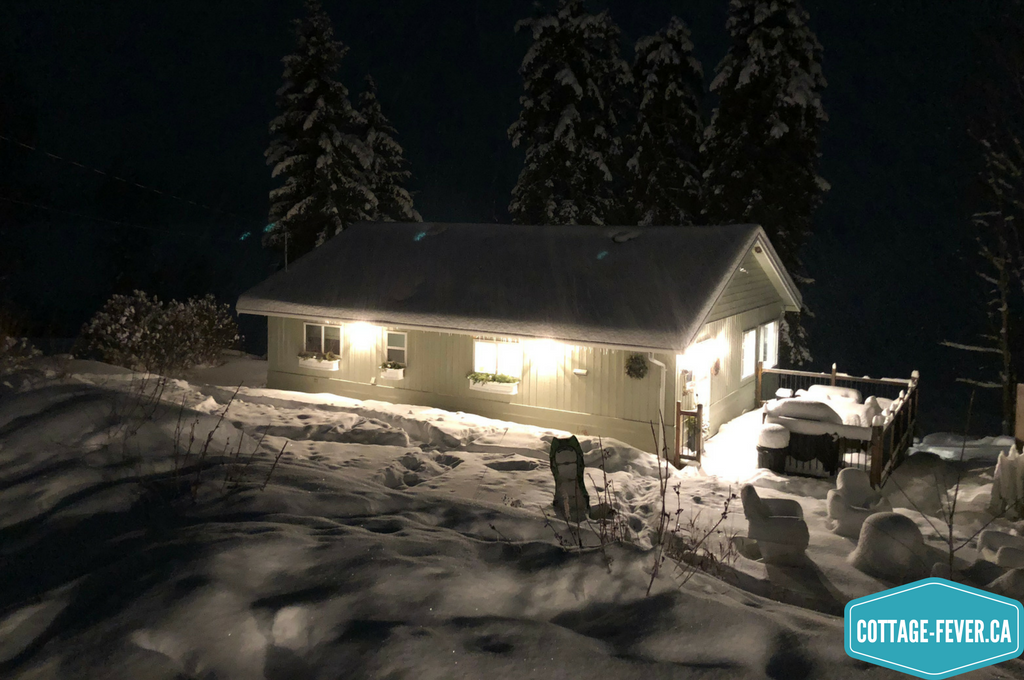 The concept of hygge is about unwinding, enjoying a slower pace of life and really taking pleasure in very simple every day things.  It can be almost a version of mindfulness where you really focus on these every day experiences. Our cold weather cultures share this in common, we Canadians just never had a name for it – until now.
Indulging in simple pleasures
At the cottage we truly indulge in simple pleasures – we sit around the fire for hours on end telling stories and laughing, we eat and drink far too much with no concern over calories, we sleep late or nap after snowshoeing or just sit for hours gazing out at the snow softly falling.  We unwind from the pressures of a modern lifestyle and embrace a return to a slower pace of life.  We revel in the quietness of the wilderness, the soft sound of the wind in the trees, while appreciating we have a warm and toasty cottage to return to after an afternoon spent outdoors.
Here are some of the key ingredients for Hygge:
Getting cosy by the fire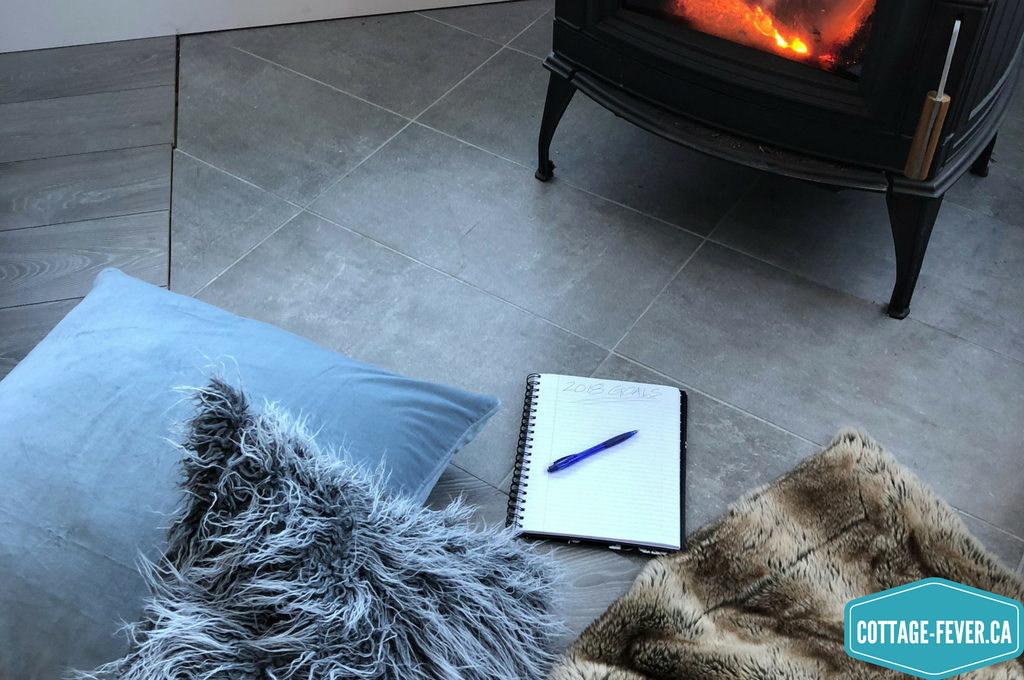 Settling in by the warmth of the fire, in a cosy spot, especially on a snowy day is a key component of hygge.  Add in a faux fur throw, and some fuzzy pillows to ensure total comfort.
Indulging in hot drinks and goodies
Hot chocolate, herbal tea or my favourite, a chai latte fits the bill. This is my little treat to myself every afternoon.  I've always enjoyed the simple pleasures in life.  I guess you could say that I'm a simple person.  Or just simple minded.
Bringing nature indoors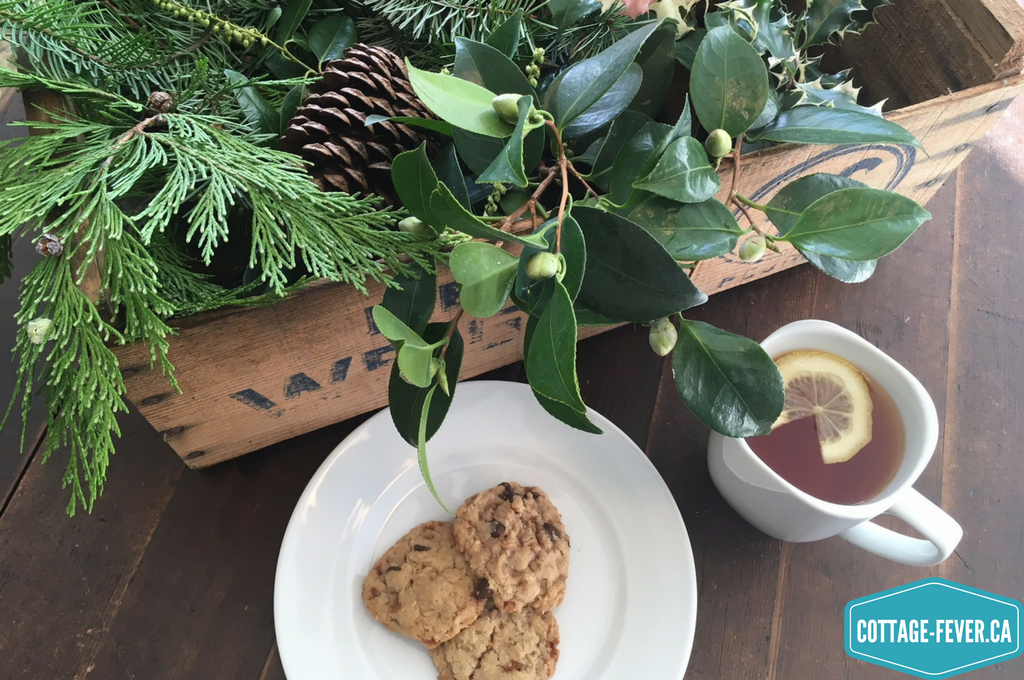 This could be the firewood, a pitcher filled with evergreens, or some pinecones.  The natural textures and scents of the outdoors add to the hygge experience. It can also mean natural materials in your decor such as a rustic table.
Make sure you get out and enjoy the outdoors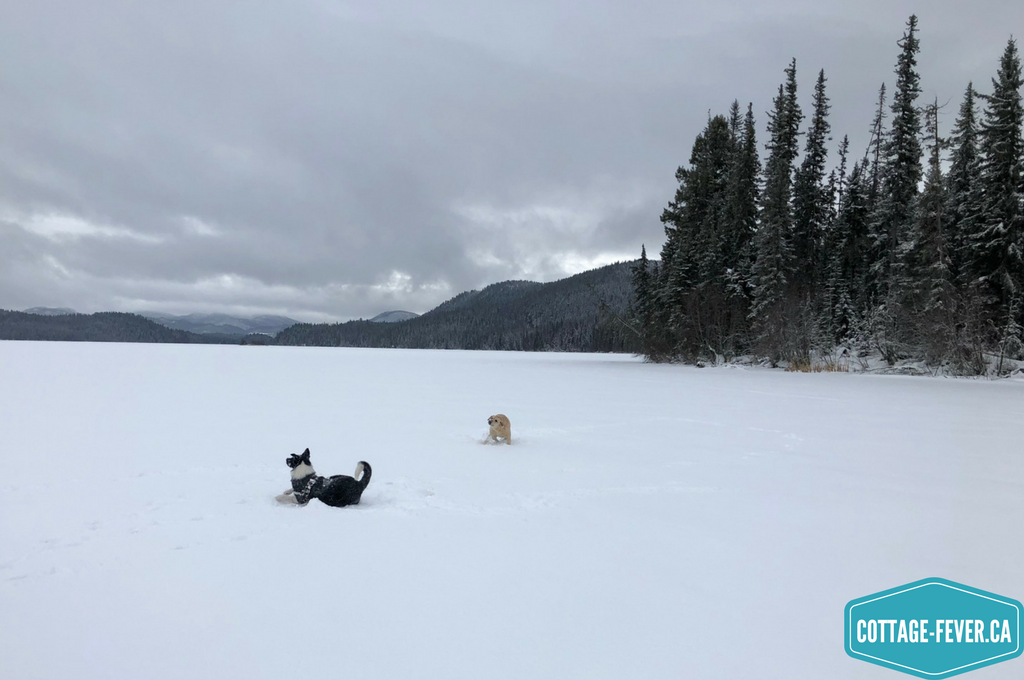 At the cottage in winter there are no end of activities, as long as you're dressed for the weather.  Snowshoeing, ice skating, tobogganing or just standing around the outdoor fire pit are some of our favourites.  Check out all our winter activities in this blog post here.
Cosy hand knits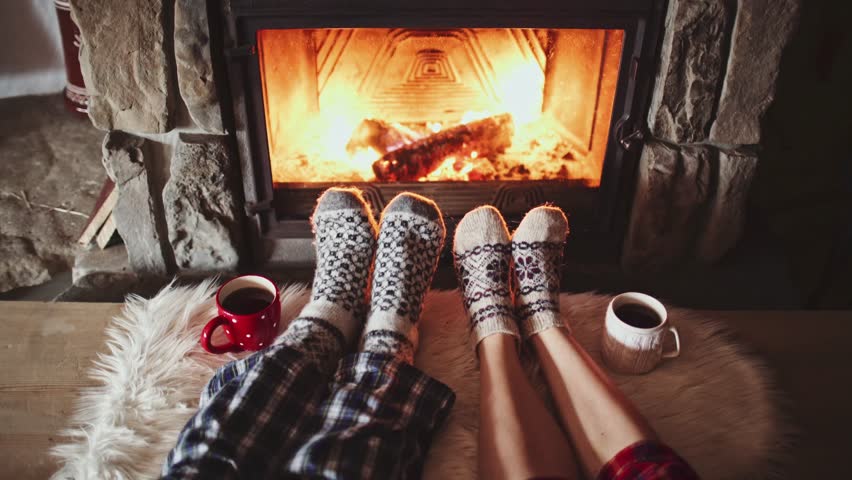 Now if I could live in my pajamas I would.  Add in hand knit socks and it's pure heaven.
Lighting scented candles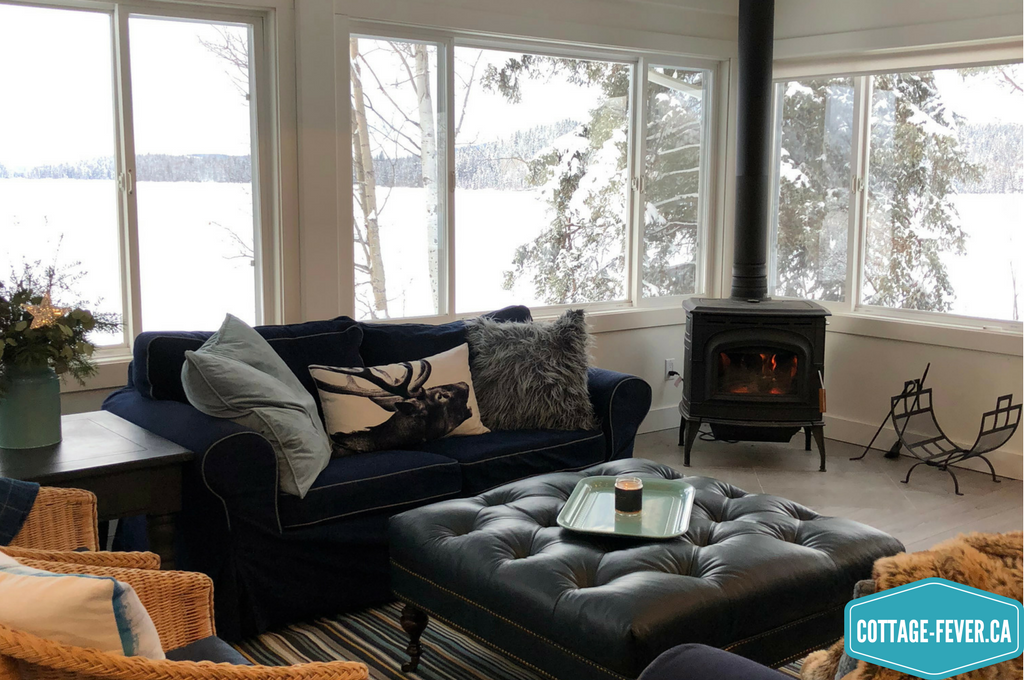 The Danes apparently have the highest consumption of candles in Europe.  They prefer unscented but I go for at least one scented candle.  After all, the smell of all those hand knit socks drying after a snowshoe can be a bit fragrant and not in a good way.
Your favourite books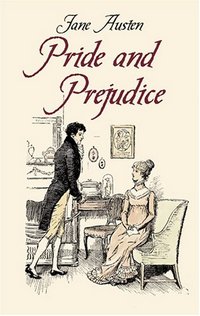 Yes, I am one of THOSE people who loves Jane Austen books.  I can re-read them once a year and still pick up new gems.  And the cottage is the perfect environment where I can give the prose my full attention.  That opening line of Pride and Prejudice is one of the best ever written, "It is a truth universally acknowledged, that a single man in possession of a good fortune, must be in want of a wife."
Spending time with friends and family
Hygge encourages more close and intimate time with loved ones.  Having these connections is a major contributor to mental well being.  And let's face it – there's usually no shortage of friends and family at a cottage although it is only the hardier ones who'll commit to making the trip in winter.
The short days translate into long evenings of board games, sharing a leisurely meal and reading.  Our cottage doesn't have a television and for the most part we don't miss it.  Sure, we've resorted to downloading a few Netflix movies onto the ipad for those extra long nights but we're usually too tuckered out by all the physical activities and fresh air and end up going to bed early.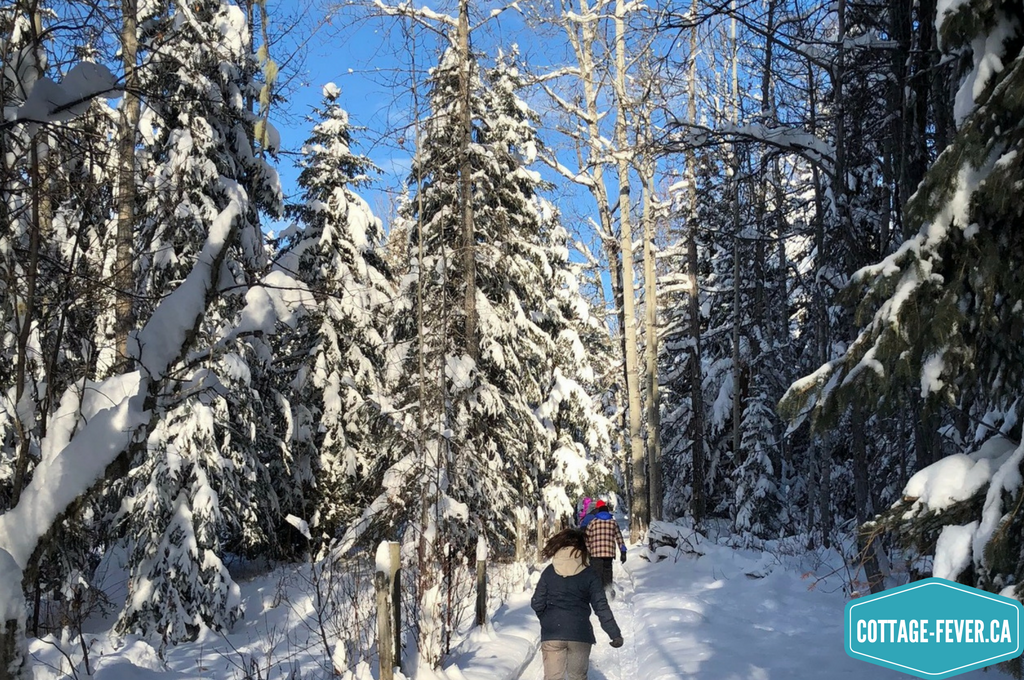 While Hygge is considered a major factor in why Denmark consistently ranks number one in the World Happiness Report published by the UN, let's not lose sight that Canada ranked number six in 2016.  With 81% of Canadians having spent time at a cottage (according to the ReMax 2016 Recreational Report) perhaps "cottage" is actually the Canadian word for hygge?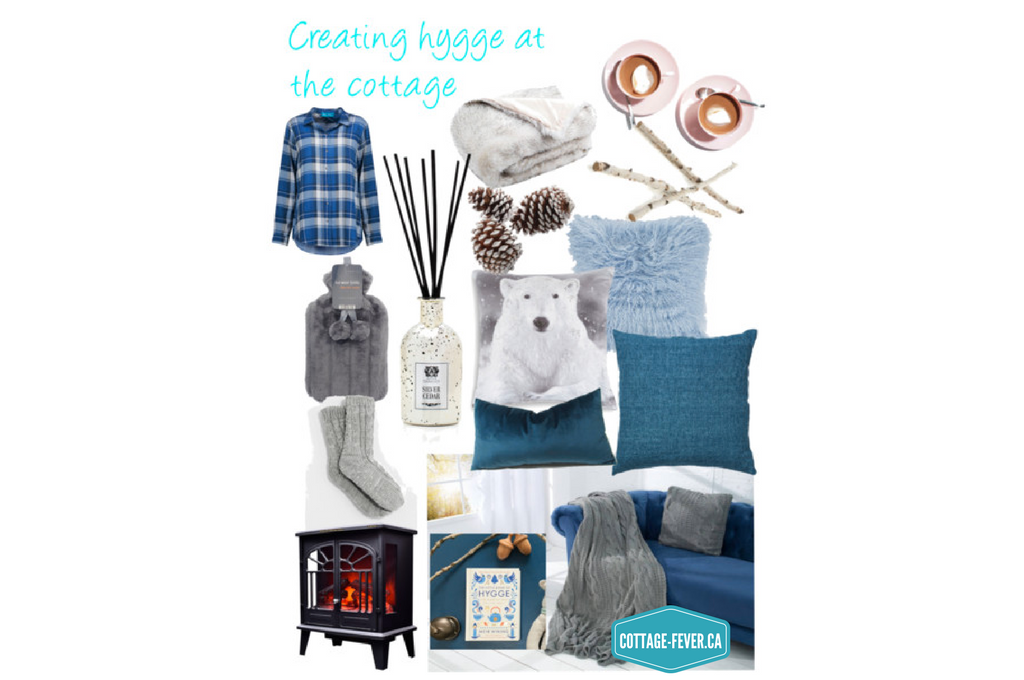 As we endure the shortest days of the year, embrace them by practicing hygge at the cottage. Be kind to yourself by giving yourself permission to spend a snowy afternoon lazing around in your pj's reading a good book by the fire. Pretty soon your cottage will be referred to as so hyggelig, which is high praise indeed.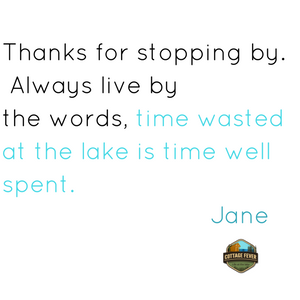 ---