Space Planning
Has there been a change in your house such as a new baby?  Or perhaps you have an elderly parent moving in? Or you want to reconfigure your unused dining room for a new home office? Let me help you address these challenges with space planning. 
Below are three real world examples of reimagining a living area.
creating a two bedroom basement suite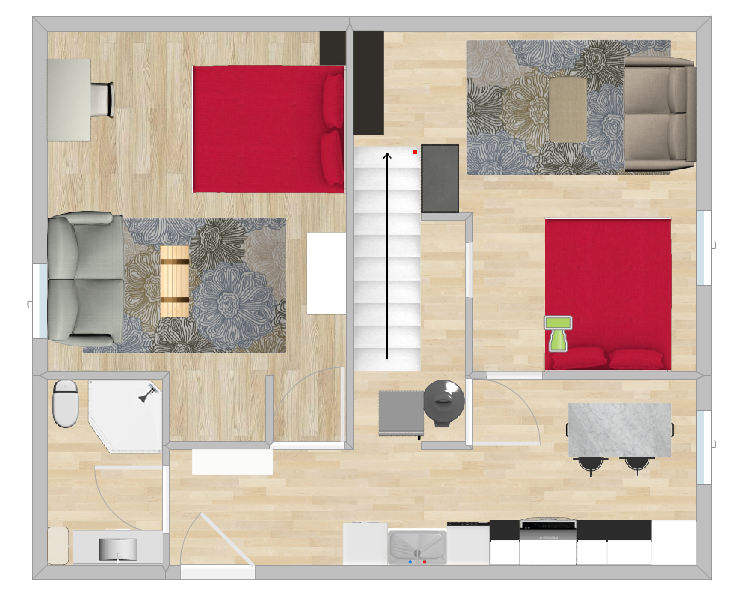 This house had a secondary family, a bedroom and a bathroom in thee basement.  After much consideration, the owners decided to convert it to a two bedroom rental as a mortgage helper but were a little stuck on how to plan it out. 
Putting together this plan, I incorporated unused space under the stairs and created a kitchen and eating area. Thinking of future resale value, the stairs were left in place.  A new owner may want the basement for their own living area.  With that in mind, a temporary wall was erected, making it into a separate bedroom. 
As the target market is university students sharing the space, each bedroom has a living area for watching TV in addition to a desk for studying.  The owners are thrilled with the additional income that this suite is now able to generate – much more than if they had left it as a single bedroom suite.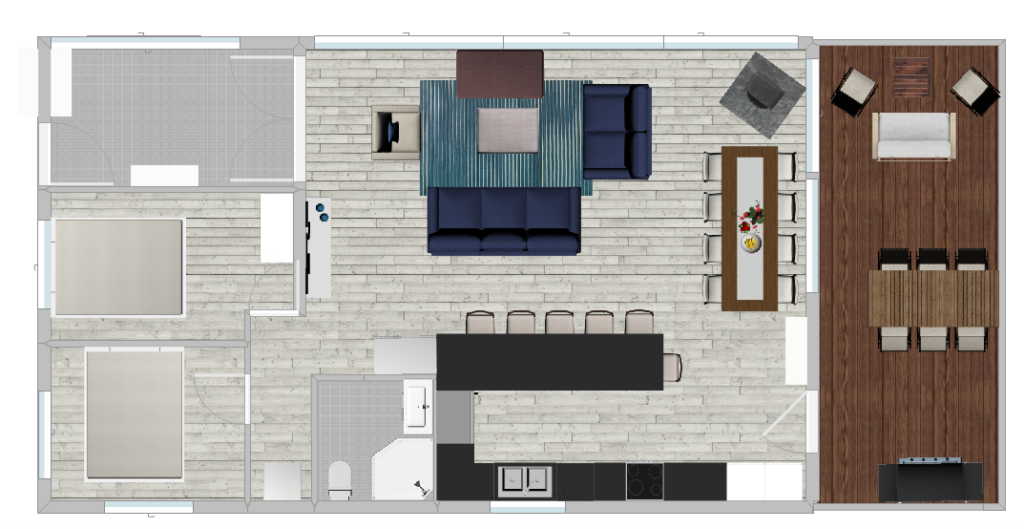 The main living area of this cottage had actually been three separate rooms – a kitchen, a living area and an enclosed sunroom. 
By removing the walls and supporting the roof with beams, we were able to open this cottage up to one unbelievable open space with incredible lake views, no matter where you're standing.  
It's now a very successful short term rental – you can check out the link to it here: airbnb.ca/h/bridgelakehouse
Transforming a spare bedroom into a home office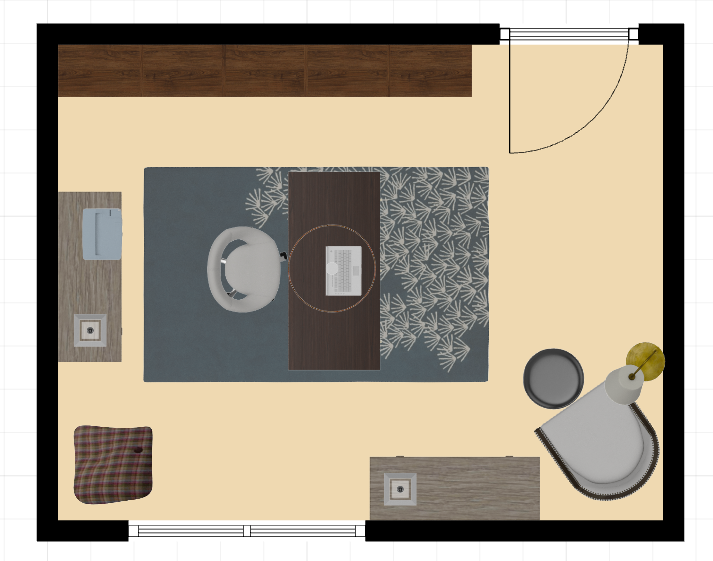 During the Covid-19 pandamic, many of us had to hastily create home offices.  An under utilized guest room, with the help of a wall bed, is easily transformed into a functional and enjoyable work space.  No more unwanted intrusions from that pesky co-worker who just wants to gossip.  
Let me know how I can help you reimagine space in your house to make it more functional as well as stylish! Just click the contact button below to see how I can help with your space planning.
---