8 Beachy painted furniture makeovers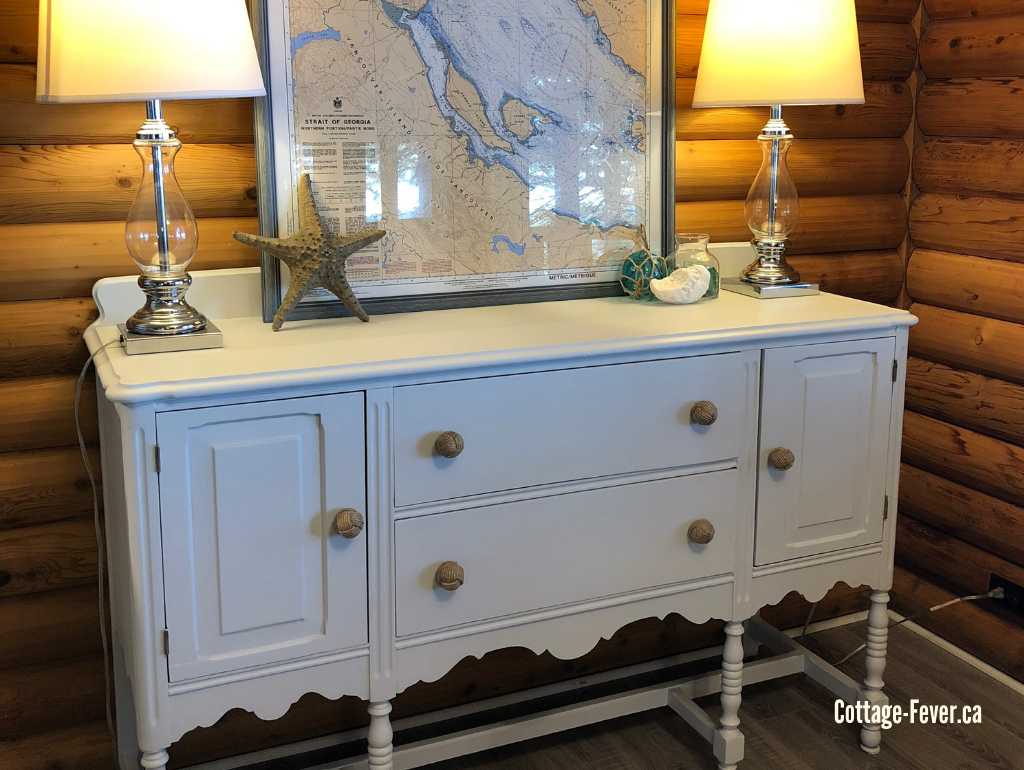 There's an expression in my house: you better not sit still too long in one spot or you'll get painted.  Moving into a temporary home, we didn't want to invest money in new furniture but our old furniture didn't suit the beach house. I came across Fusion Mineral Paint which I'd never tried before so that I'd give it a go.
My first victim
When my husband and I first got married, my Dad refinished an antique dining room set for us.  That set moved with us from home to home and hosted every family dinner.  The thing was, it was never comfortable nor good design.  So we sold the table and chairs but I still couldn't part with the sideboard so it moved with us to the "Beach Chalet".  But being a log house, with brown everywhere, the dark stain on the sideboard sucked the light out of the dining area.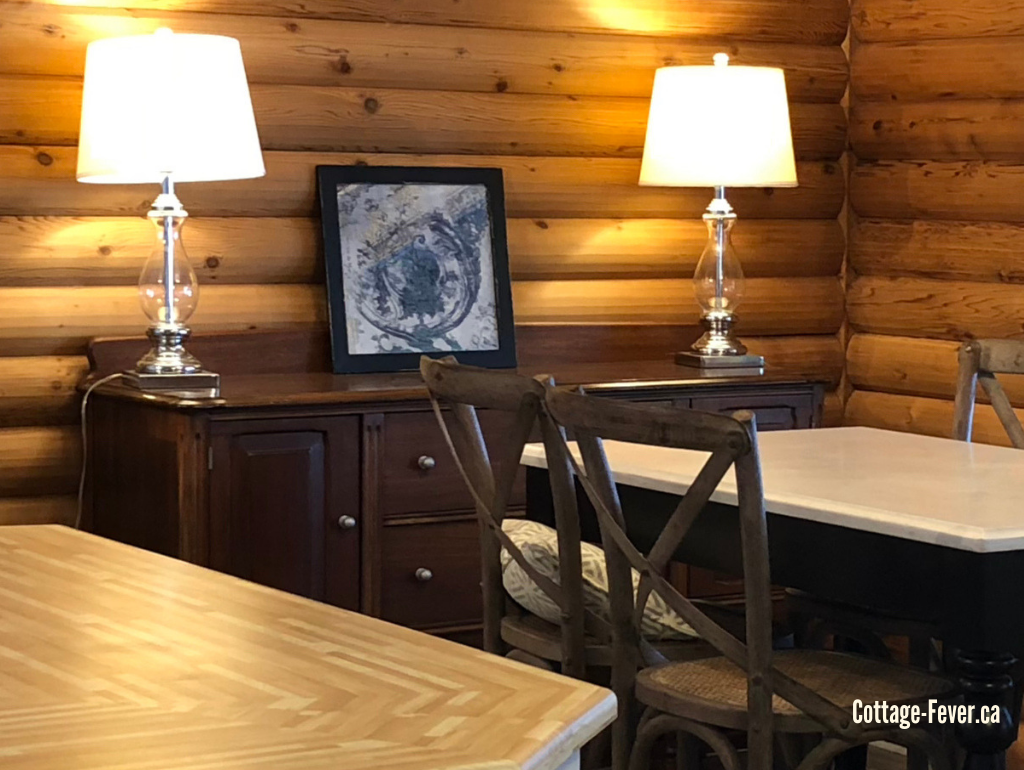 My Dad is probably rolling over in his grave (or rather spinning in his urn) that I painted a piece of wooden furniture.  And I did feel guilty as I was doing it knowing how much care and attention and love he put into staining it for us.  But I got over it.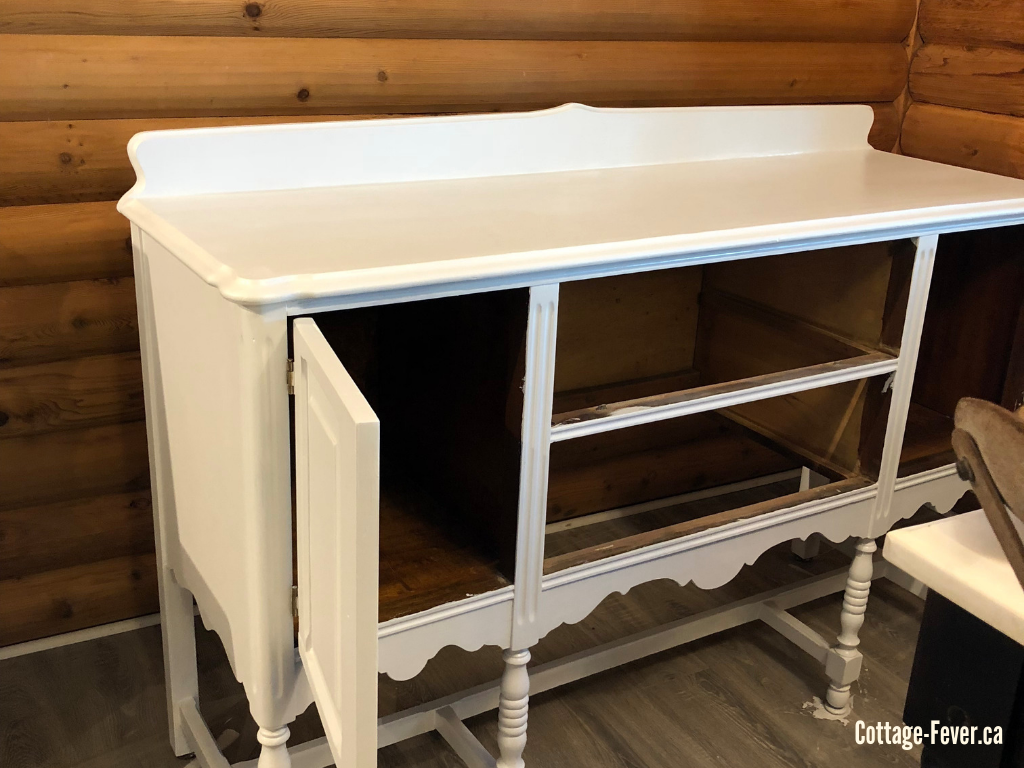 With Fusion Mineral Paint, the preparation is pretty minimal.  I washed the piece and then lightly sanded once dried.  I carefully removed all dust from the sanding by vacuuming and dusting.  For more detailed instructions on prepping, click
here
. I chose to go with the colour Lamp White.  On the Colour Sample card that I picked up at the retailer, the colour looked rather gray but it reads as white in my dark house.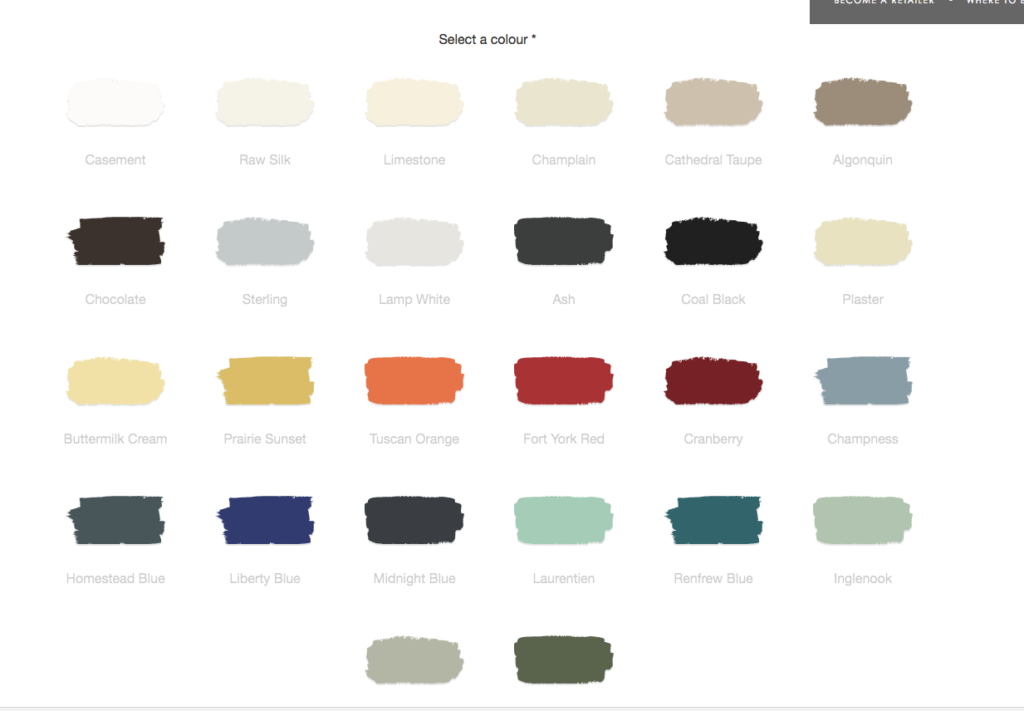 The first coat went on easy.  It's important to not put too much paint on your brush but rather add coats of painting.  It dried remarkably quickly in between coats.  The paint is "self levelling" so the brush strokes aren't very noticeable.
I found these fantastic drawer pulls in a little shop in Campbell River.  They go by various names like, "monkey fist", "sailor's knot", or "nautical knots".  Take your pick.  I really loved them when I saw them and lots of guests comment on them.  Then I was watching Sarah Richardson's latest show and she used them so I knew I was onto something!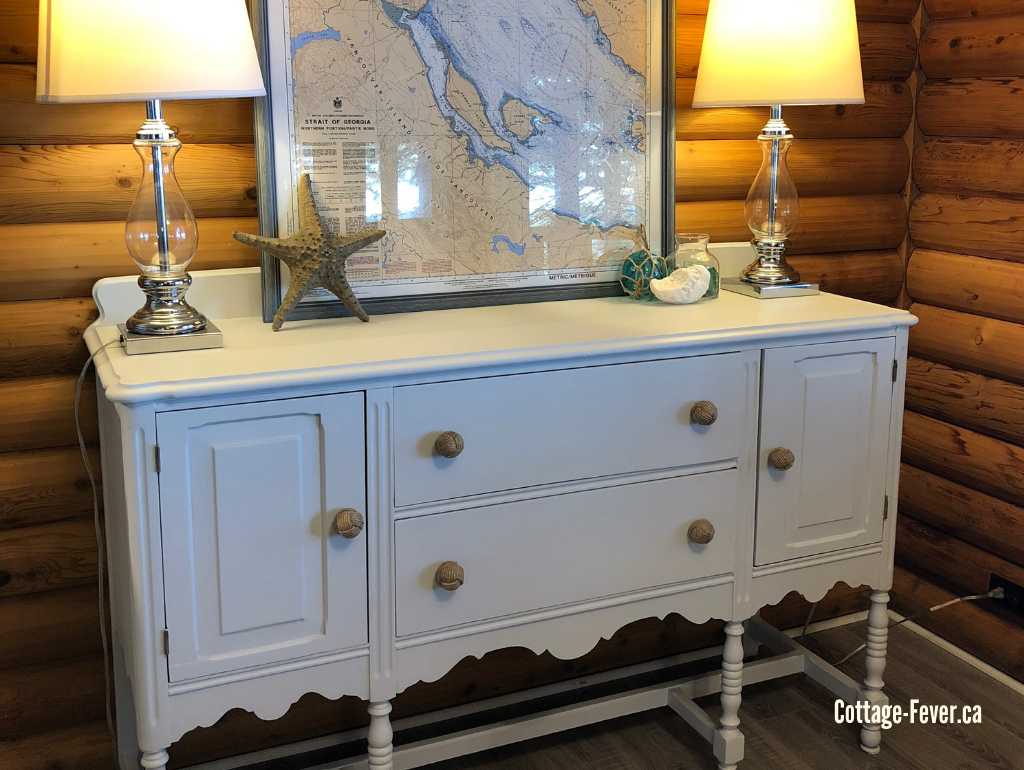 I think even Pops would be happy with the finished product.  I know I am!
Second, third and fourth victims
So now I was on a roll.  What could I paint next?  We had a little side table which had seen better days.  The surface on the top of it was water damaged.  Liking the colour Little Teapot which seemed very beachy, out came my sand paper and brushes.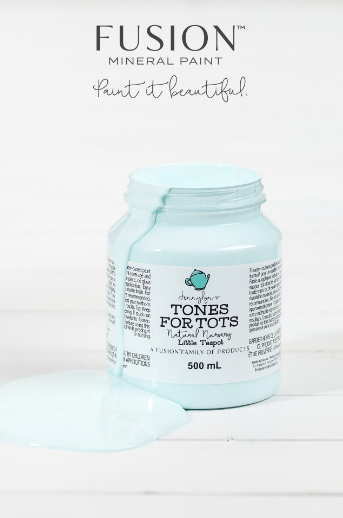 The colour looked like such a soft blue to me but again it came out differently on the piece.  I love it but not quite what I was expecting as it reads a bit more turquoise in the room.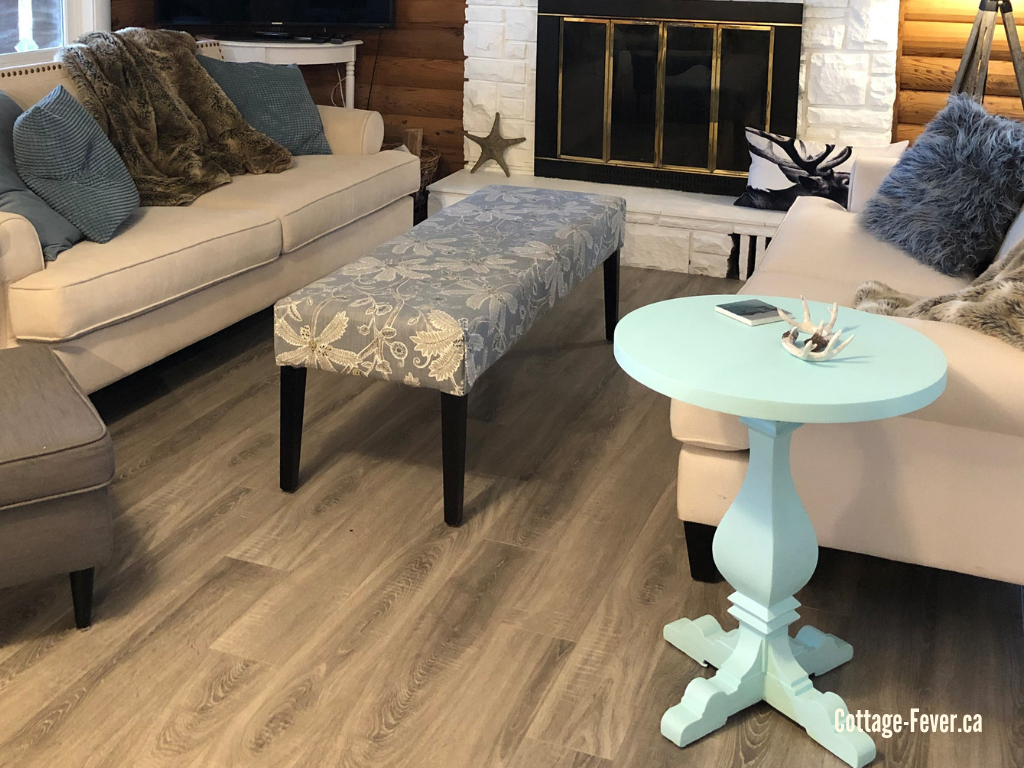 Since I had paint left over, I thought why stop there.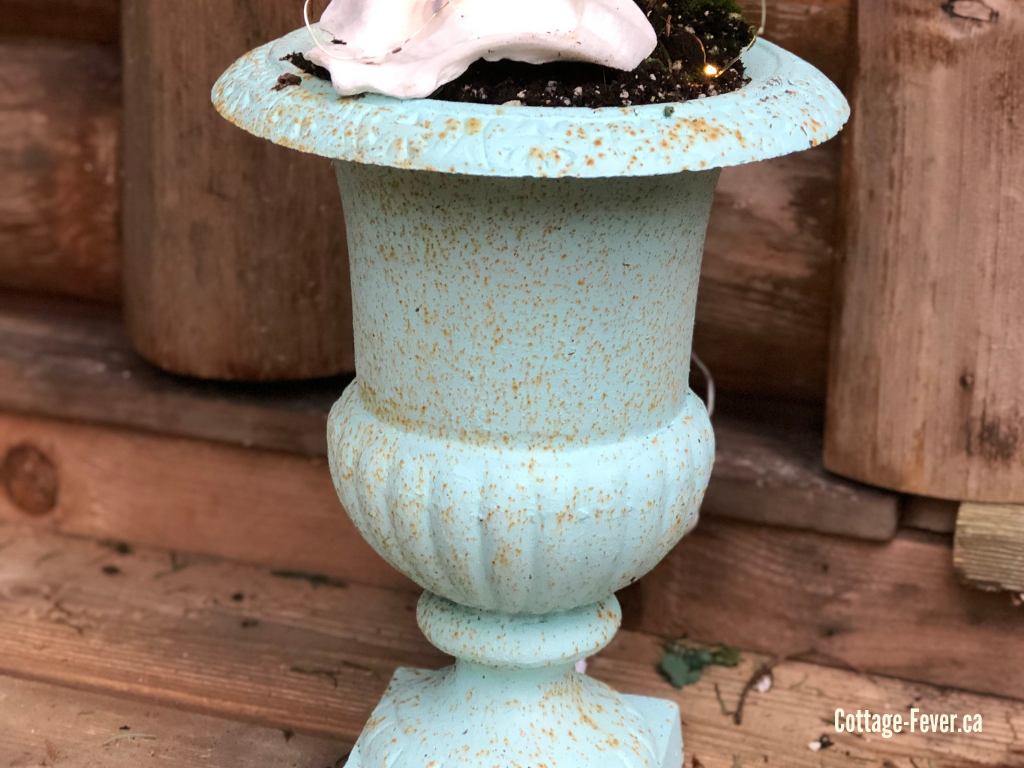 It's interesting that the rust came through the paint but it gives it a cool patina. And since there was still a bit of paint at the bottom of the jar, I thought that there was just enough to paint one more item: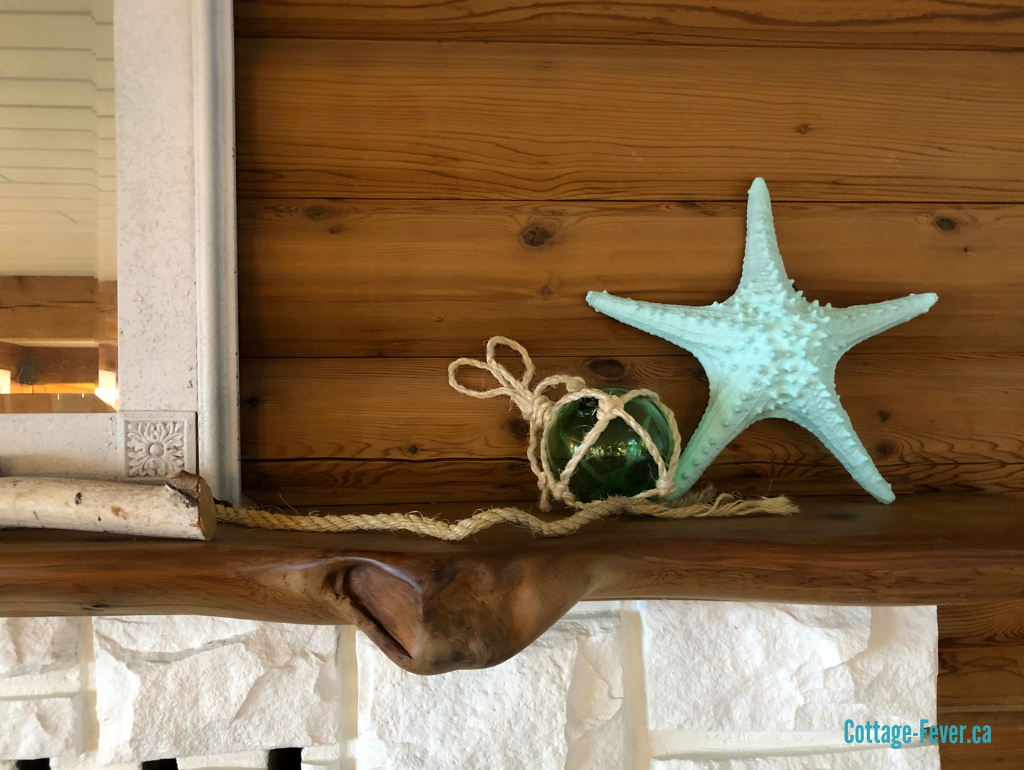 The starfish on the mantle pulls together the colours throughout the room, creating continuity and flow.
---
---