What to expect when working with me on a full renovation
If you thought interior design was just about picking paint colours and fabrics, think again.  Here I walk through what you can expect working with me, as an interior designer in the Comox Valley, on a full renovation, with examples from real clients. 
We'll meet for two hours in for an initial paid consultation.  At the meeting, we'll walk through the home so I get a full understanding of what's both working and not working for you.   We'll review this Client Intake Questionnaire to ensure I have a full understanding of your objectives.
Making lots of suggestions, you'll receive tremendous value from our time together as I'll follow-up with a recap as well as some initial ideas.
From there, I'll prepare my Design Fee Proposal.  
Outlining all the deliverables at each step of the way, the Design Fee Proposal provides a Discovery Brief which summarizes my understanding of your needs and goals or the scope of the renovation.  You'll be provided with a fixed cost for Stages One and Two so you know exactly what the design portion of the renovation will cost.  Stages Three through Five are at an hourly rate.
Once the proposal is accepted, we'll set up a joint board on Pinterest or Houzz so that you can share photos of rooms that really appeal to you, ensuring that I design to your taste and needs.  
Stage one: preliminary concept development
Every design needs a jumping off point whether it be a favourite vacation spot or even a piece of art.  In Stage One, I present a number of space plan options so that we can narrow it down to the best one for your lifestyle.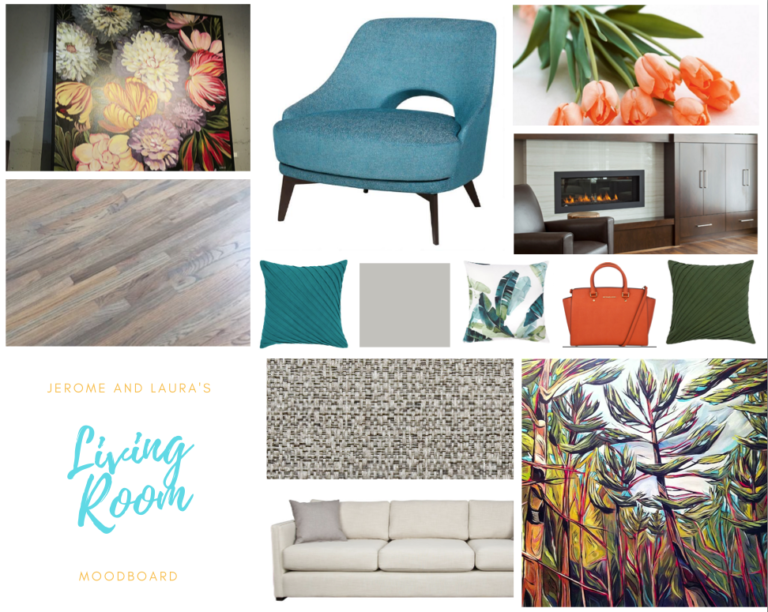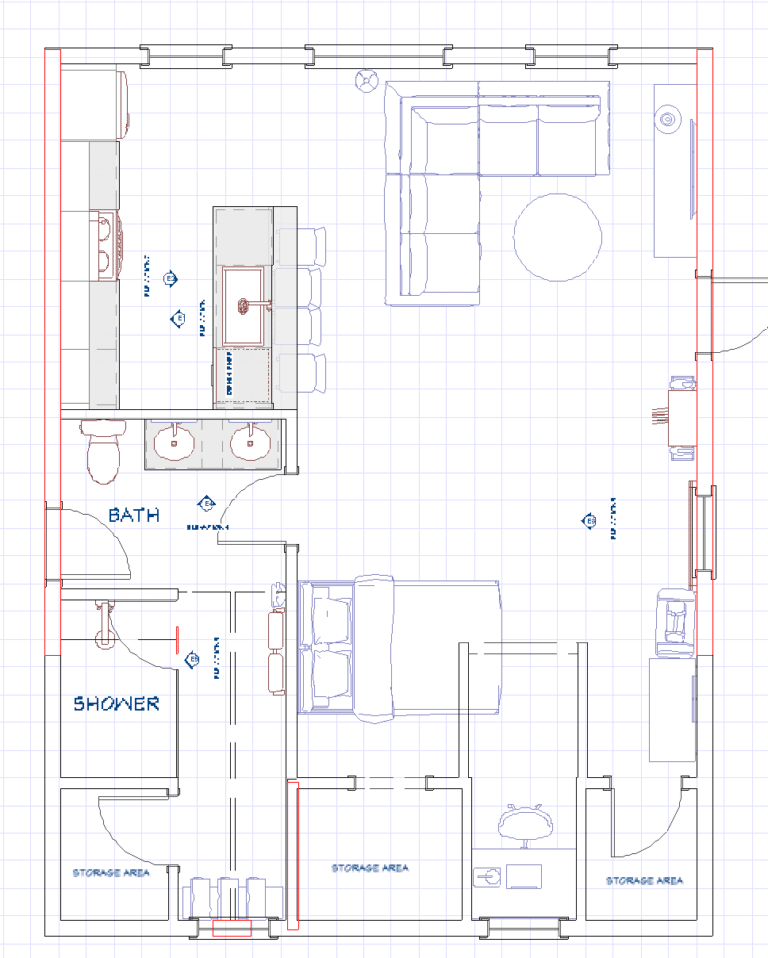 Stage Two – Design Development:
All the feedback provided from the client in Stage One is incorporated into Stage Two.  This is where the design vision becomes reality as floor plans are finalized and the fixtures and finishes are selected.  The 3D renderings and walkthroughs help clients visual exactly how their newly renovated space is going to look and feel.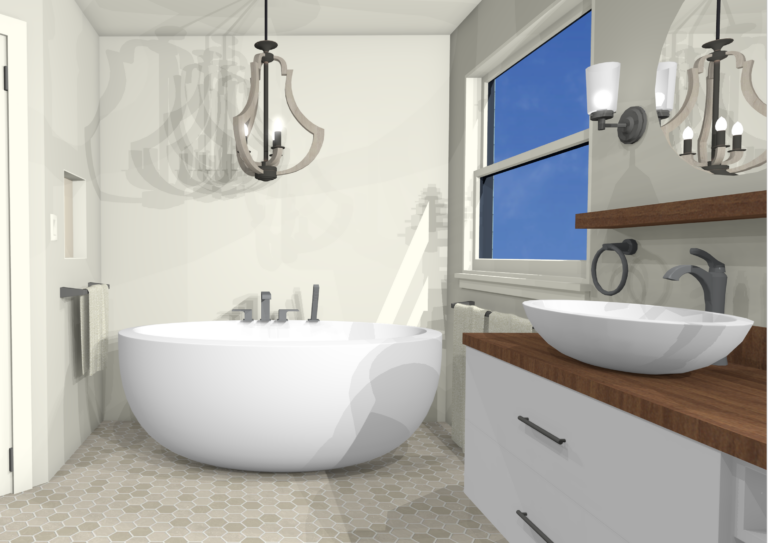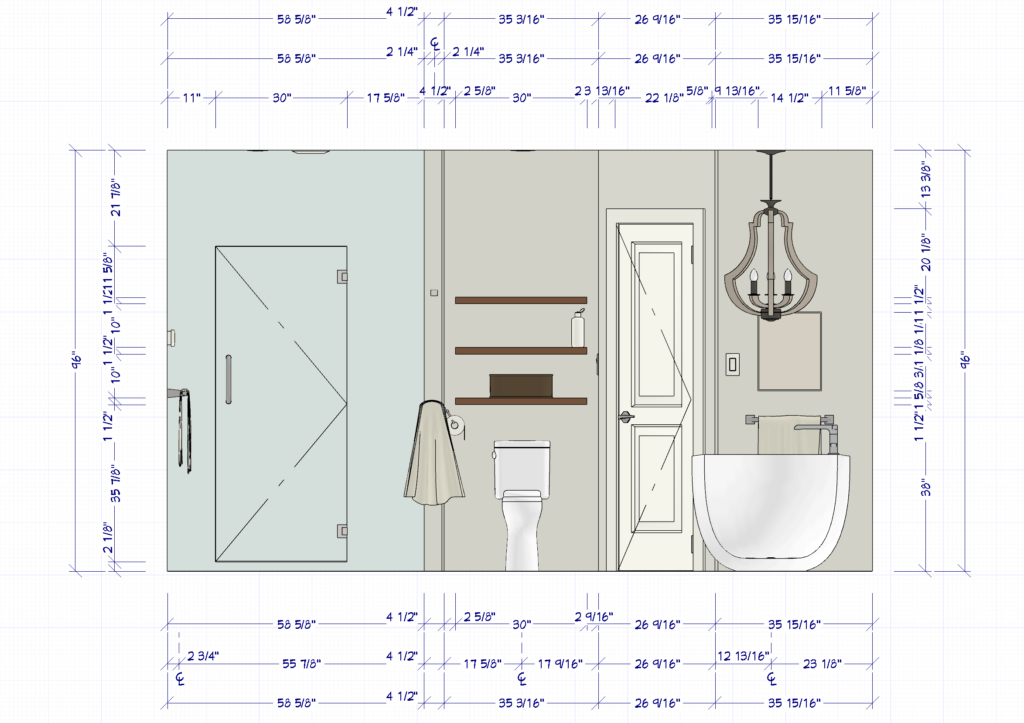 Stage three - Construction Documentation
Designing where the light switches go and the location of a pot light so that it doesn't cast shadows is not exactly glamorous but is absolutely essential.  I calculate exactly how many lumens each room requires as without proper lighting, the design doesn't shine!
Ensuring that everything is ordered on time means that the installation runs seamlessly. For lighting, fixtures, finishes and furniture, I can order everything for you, track it and deal with deliveries. By having relationships with trade only vendors, means that you save significantly on furniture.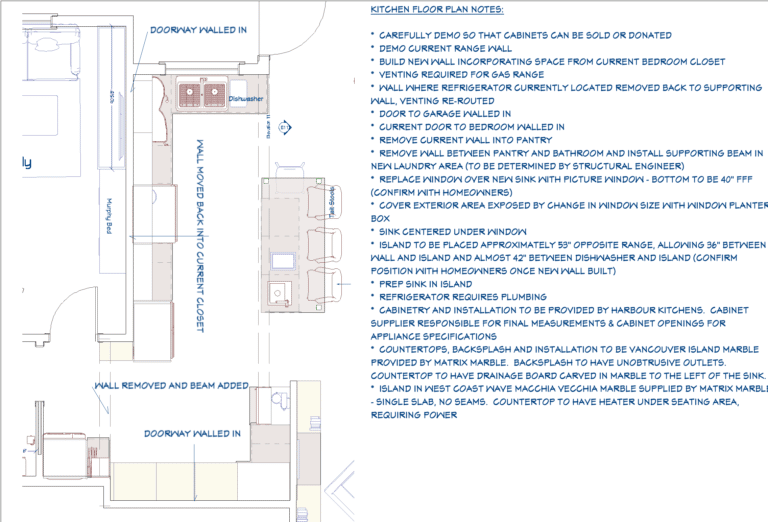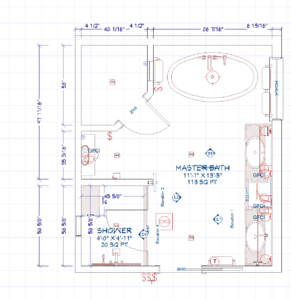 While I don't oversee any construction work, site visits are necessary to ensure that the design direction is being followed.  I'm available for any questions from the construction crew.
*Please note that I am not responsible for any work performed by contractors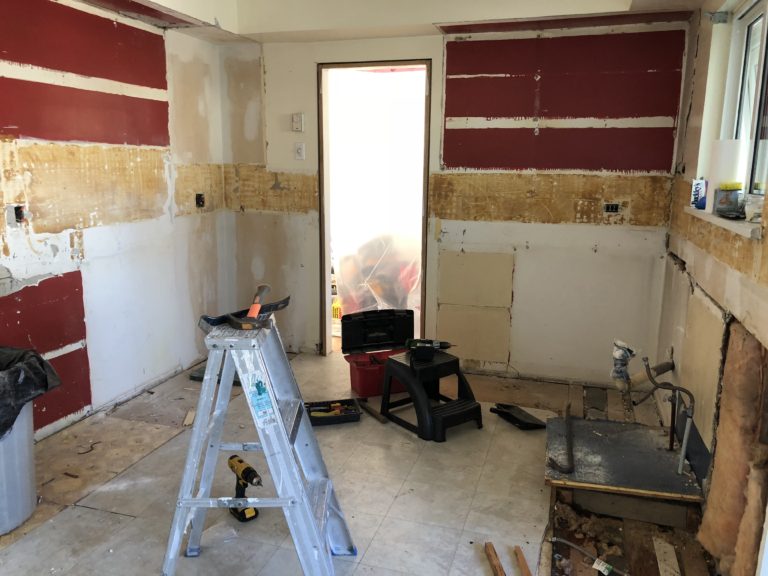 Stage five - Post project client review
I'm not happy unless you're happy.  We'll meet to go over the finished renovation and ensure that you have all the information on how everything works and how to get the most of your refreshed space. I love being invited to my client's reveal parties and seeing others' reaction to the newly designed space. 
In the renovation shown below, guests absolutely could not believe that the kitchen had not been enlarged.  A wall between the dining room and the kitchen was removed and larger windows installed, along with a great deal of reflective surfaces giving the impression that the space had doubled in size.  
One last look at that design process...

Does this match up with what you expect from an interior designer on a full renovation?  If you're considering just such a project and you live in the Comox Valley, please don't hesitate to get in touch to chat about it.  Click the button below to get started!
---