How to outfit your vacation rental
As the saying goes, it is truly the small details that matter when it comes to how to outfit your property for vacation rental.  Ensuring that there are two plates for every guest, hooks on the back's of the doors to hang a robe or a convenient charging station for mobile phones are the details that often get overlooked yet are so appreciated by guests.
It doesn't matter if you're using Airbnb, VRBO or any of the myriad choices for your listing, when you outfit your vacation rental, the same prep work applies to all of them.  
Special touches in the bedroom
Without a good night's sleep, it doesn't matter how great an experience the rest of your short term vacation rental is for a guest.  Focus your energy on outfitting the bedroom first:
outfitting the kitchen/dining room
It seems that kitchens in vacation rentals are getting more and more attention.  In a world where kitchen shows are top entertainment, many people see their vacation as a time to really enjoy cooking, testing new recipes and savouring their meals.  Make sure your kitchen is well equipped to handle all their needs:
setting up the living area
The living area is where your guests will spend the majority of their time so you want it to be comfortable, functional and eye pleasing.  A selection of furniture that is easy to take care of will ensure a great stay and just as important, a great review!  What you don't want to do is have your short term rental as a place where your old furniture goes to die.  I am all about upcycling and repurposing but if it's not in good shape and comfortable, don't use it. 
don't overlook the bathroom
The bathroom is not the place to cheap out when you outfit your vacation rental. Ensure that you're providing all the essentials that your guests could need.
Don't forget the outdoors
While the focus of how to set up your Airbnb rental is on the indoors, the outdoors is just as important.  In our case, our guests are coming to experience the lake and so we try to provide everything needed (without causing a liability) for their enjoyment.
Earn that coveted superhost status
With a ranking of 4.9 on over 100 reviews on Airbnb, I know how to outfit a short term rental.  I hope these tips will help you earn your Superhost status.  It is a process of constant improvement so learn from each rental and continually update as your budget allows.  It's the perfect formula for success.  If you're just starting out, click here to get referred as a host with Airbnb.  
And if you find it all overwhelming and need a bit of design help, don't hesitate to reach out to me, as virtual design is an easy option.  Just click here to contact me.
Click on the items below to get started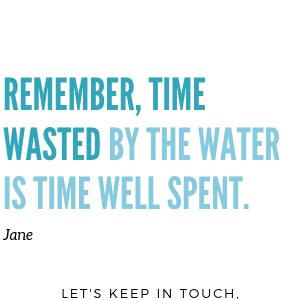 This post contains affiliate links
---