What does an Interior Designer Actually Do?
Sometimes people think they need an interior designer but they're not quite clear on what that entails.  They think that an interior designer is all about making things look pretty or helping them choose a paint colour or tile pattern.  Believe me, we love to do that, however it is only a small portion of what we do. But what does an interior designer actually do?
Improving your quality of life in your home is done by creating a delicate balance of form and function.  Through the use of colour, shape, texture and proportion, an interior designer creates visual harmony.  We help you consume better, knowing what is essential and proposing more lasting alternatives, in other words, where to save and where to splurge.  In the end, your home better reflects who you are and how you want to feel when you walk through your front door.  
I've broken it down into several segments:
Your kitchen doesn't function well now, with very little counter and storage space.  Looking at the overall space, an Interior Designer considers how it can be reconfigured to meet your needs, sometimes with some very out of the box ideas.  In collaboration with your contractor, they see which walls can be moved or removed all together, where space can be expanded and contracted and how the work triangle can be improved. 
Unsure of how to fill a large open space with furniture, what the best layout will be and what size sofa fits?  An interior designer considers how you want to live in the space but more importantly, how you want to feel in the space.
Knowing how much allowance is needed to walk around furniture is incorporated into the overall plan.  Considering you'll feel more comfortable with a console table behind your sofa as we humans want to feel protected from behind.  Since you love to put your feet on the coffee table, an ottoman is actually a better choice.  That the focal point shouldn't be the television, rather that amazing view out the window or the fireplace, or both!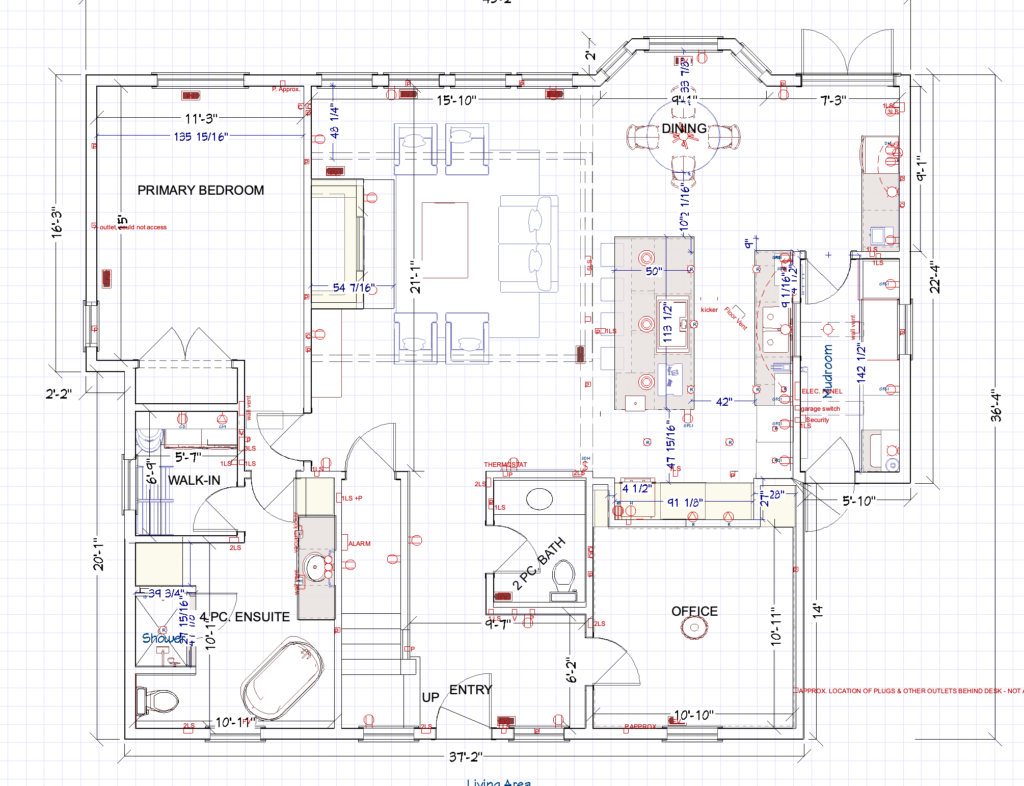 Communicating the design through 3D renderings
CAD drawings (computer aided design) are an amazing tool in the toolbox of the interior designer as we can walk clients virtually through their redesigned spaces, before any work begins.  It is extremely reassuring, when you are investing your hard-earned dollars in a renovation, to see how it will look once completed.  No second guessing if you made the right decisions, no last-minute costly change orders or surprises, and you have something to show all your friends! 
However, not all Interior Designers have invested in and learned to use this type of software so be sure to ask.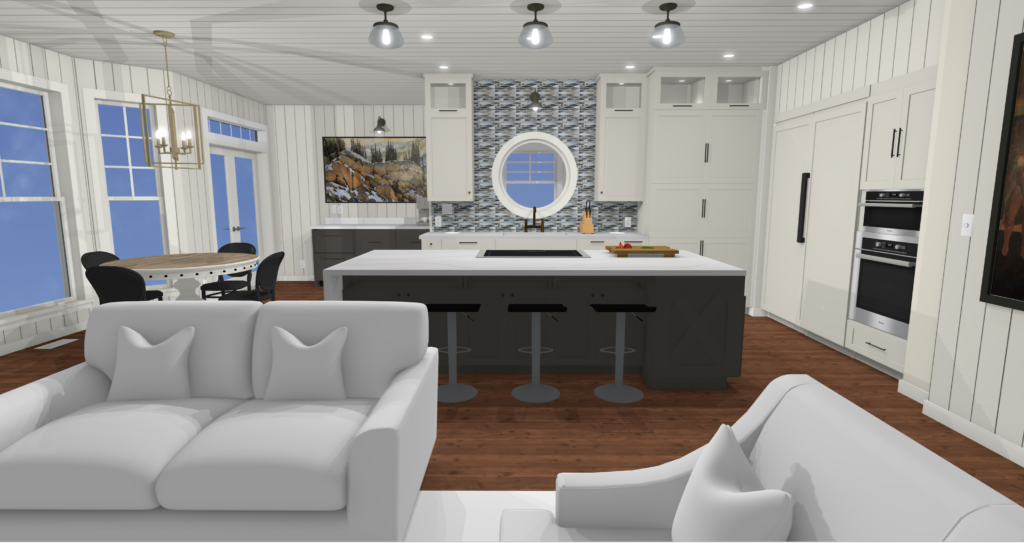 Selection of Fixtures, finishes and Furniture
Knowing how to create balance by combining pattern, employing repetition, colour and texture to create a harmonious look and feel is a skill set employed by interior designers. 
Making the overwhelming number of decisions during a renovation or new build can really wear you down.  And it's not just the big stuff like which fridge to purchase or what style of cabinet front you want. Often it's the minutia that really leads to fatigue such as how many CFM's should the range hood fan have?  What size cabinet handles should you use?  Should the tile be matte or glossy?  Puck lights under the cabinets or rope lights?  Should the backsplash go just to the bottom of the cabinets or cover the entire wall?
Helping you choose everything that goes into the design, designers ensure that it all works together harmoniously.  And puts it all in a spreadsheet for the contractor, called a "finishing schedule" which they can then use to create a budget, calculate take-offs (ex. how much tile to order) and for purchasing. Included in the detailed drawings are elevations, graphically demonstrating how each item should be installed.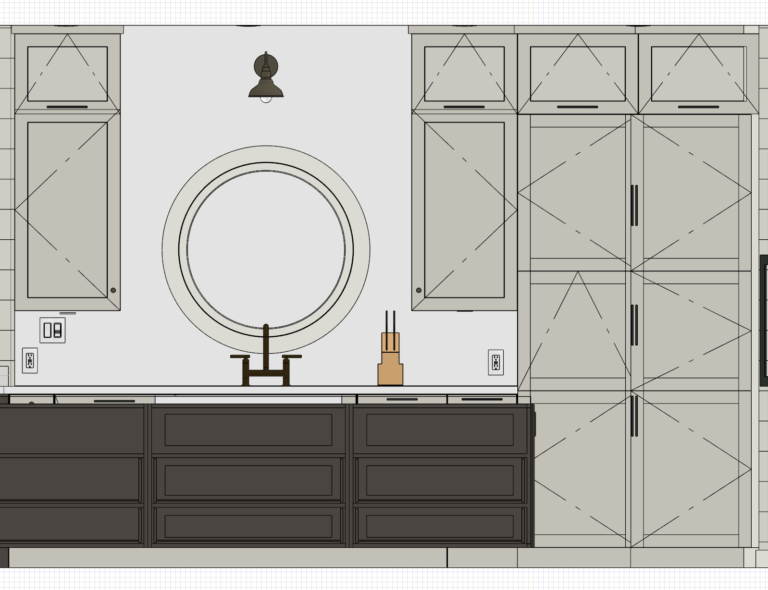 Design Concept Boards pull it all together.  You can see how all the colours, textures and patterns will work together harmoniously resulting in a living space that gives you joy every time you walk through your front door.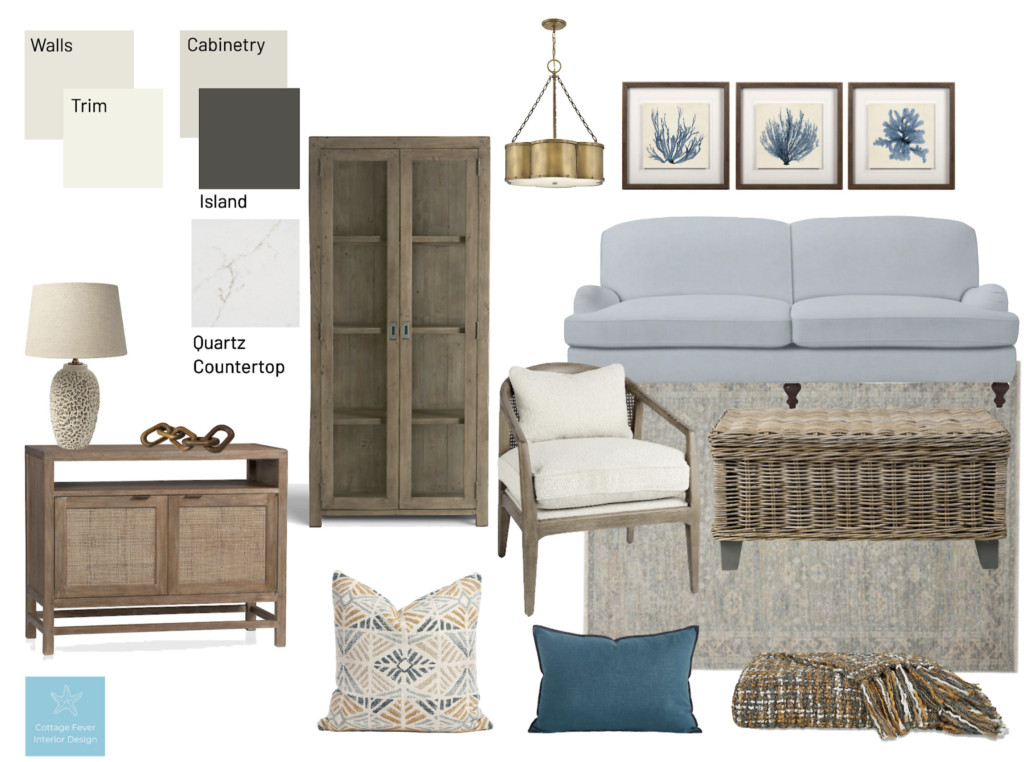 Drawings to communicate the design to the contractor
The drawings for the contractor communicate every aspect of the design from which walls are being moved, to cabinetry design, to how the tile is laid and where to place the shower head.
I don't mean to knock electricians but sometimes they don't always know all the answers. Can you guess how many kitchens I see with improperly placed recessed pot lights, casting shadows right over where you're going to be chopping vegetables? Ouch! We can't see the design without good lighting so don't skimp on this step or all the rest of your investment won't be shown in a good light. Oh yeah, terrible pun I know.
Developing a good lighting and electrical plan takes into account how you live. Where is the light switch when you enter from the garage? Are all three levels of lighting accounted for? Have you calculated the lumens needed per square foot based on the usage of each room? Not the most exciting part of an interior designer's day (let me tell 'ya) but nonetheless pretty crucial. All of this is outlined in the drawings.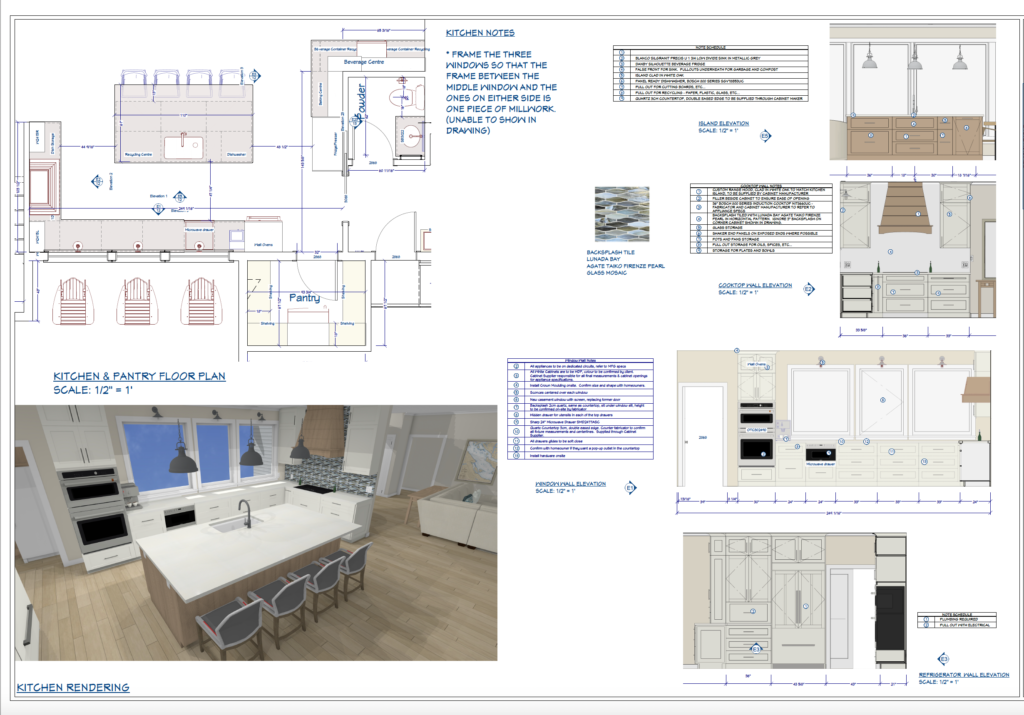 Depending on the project and the contractor, an interior designer can take care of the purchasing for you.  Interior Designers generate a quote for your sign-off, then create the purchase orders, arrange for payment, constantly track when an item has been shipped and when it has been delivered so that items arrive on the job site on time. 
Do you want to babysit when the sink will be delivered?  Or find the replacement when the order is abruptly cancelled with no reason given? Or perhaps you need a custom sofa to fit your unique space that can only be ordered by "the trade".  Designers have access to wholesalers so not only do you get a unique piece, but you often get it for less than retail pricing.
We designers do our utmost to get you the best value for the money, knowing how to judge a well-made product. However, it doesn't make sense to pay for our time to get the lowest price possible as this usually turns out to be a false economy.  Consider the difference between a Rolex and a Timex.  Both keep time but one will last a lifetime while maintaining its value. 
If you don't want a designer to do the purchasing for you, usually from their trade sources, they can provide you with the links to retail items so you can purchase it on your own. 

Perhaps you are moving into the area and want your home to be completed before you arrive or maybe this is a vacation property. In this case, you may want the designer to install furniture and decor before you arrive, just like those reveals that you see on television. And if construction is involved, the designer can pop onto the job site to ensure that the design is being followed, but not to oversee the work that is being done.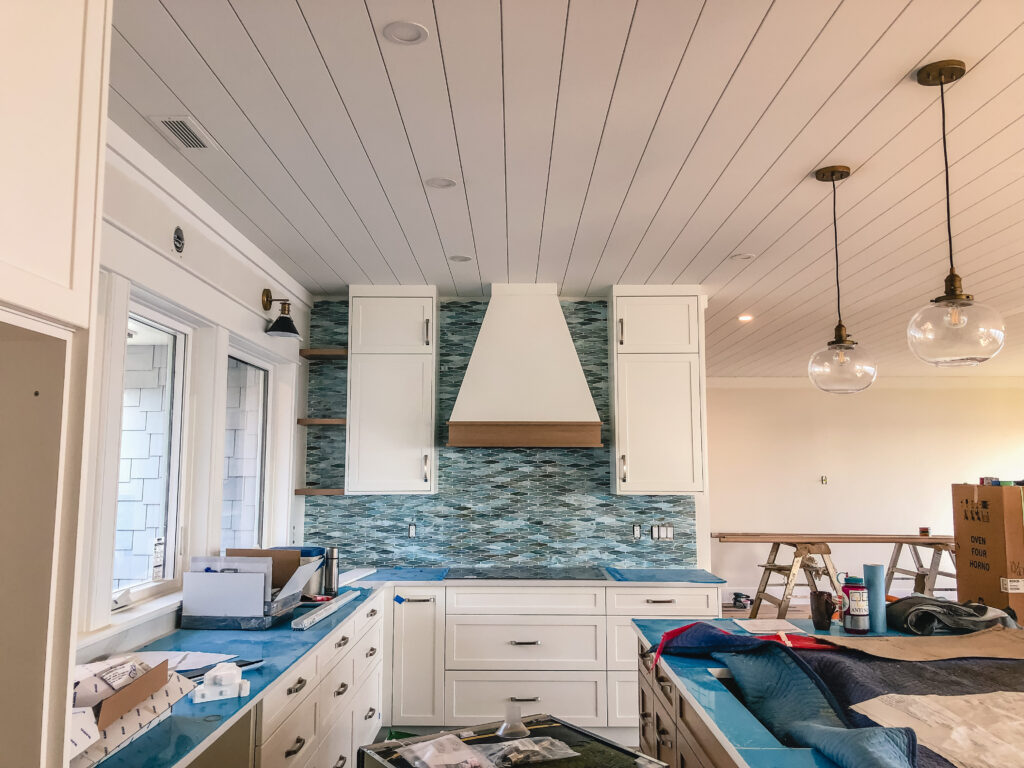 Can I hire a designer for just one element, or does it have to be for all of it?
I have been hired for specific elements of designs as well as the whole shebang.  Some of my projects have been just designing a fireplace, reworking an exterior, custom furnishings, lighting design, an Airbnb suite, etc… Each project is unique and as such, so is the design work.  It really depends on the client's personal preferences, budget and how involved in the process a client wants to be.
I meet with the prospective client over a two-hour consultation where I determine the scope of work.  From there, I develop my Design Fee Estimate Proposal which, based on the estimated hours needed, details what the design costs will be, outlines my specific involvement, as well as the timeline. 
Do we have to live in the same city or can design be done remotely?
Absolutely design can take place remotely.  As long as I have accurate measurements to work with, through the magic of zoom, we can work together to bring your dreams to life.  To learn more about how that works, check out this post on Virtual Design.
Hopefully, the question of "what does an Interior Designer do" has now been answered for you.  And if I can help you with any or all of the above, please do get in touch for a consultation.  You can reach me at [email protected] or give me a jingle at 778-874-4491.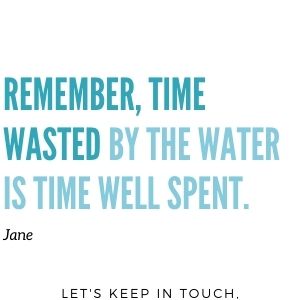 ---